Blood Union talks about their heavy yet melodic sound, dealing with COVID and much more.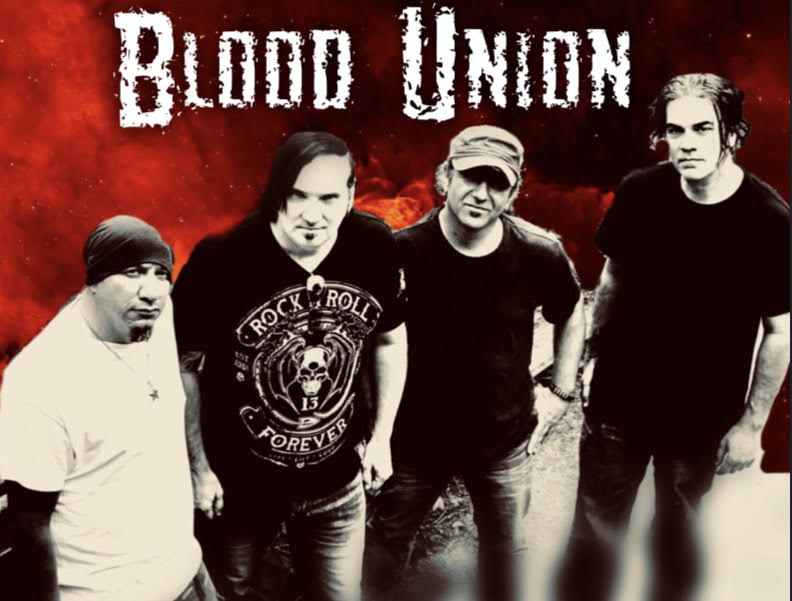 www.facebook.com/BLDUNION
From: Pennsylvania
Sounds like: Hard Rock
1. How did you get started with music and how did you develop your sound? Who thought of the name "Blood Union" and is there any meaning behind it?
The four of us have played together in other bands and projects over the years. We decided to group together for an original music project. The name was decided at the very beginning of the project by Tim and Jay. There was no real meaning behind the name decision. But fits us well today by how well we work together in songwriting and live performances.
2. What do you want people to take away from your music?
We want to write songs people can sing along with and remember.
3. How would you describe your sound to the average listener?
Well written songs with great hooks. Some of our material can be very melodic and some of it can be very heavy. Every song has its own identity musically but in the end they always come out sounding like Blood Union.
4. Who are three bands you'd like to tour with?
Van Halen, Kiss and Shinedown.
5. How has Covid affected what you do as a band?
We were lucky enough to be able to play a few shows over the past year. Most of them were outdoor shows. But when not playing we spent most of our time writing and recording. Playing regularly limits your time for songwriting and recording, so we took full advantage of the space left for us.
6. What's your take on the current state of Metal?
There still are a lot of great new Hard Rock/Metal bands coming out. It is a shame it's not pushed or recognized the way other music styles are today. But the independent scene for Hard Rock/Metal is strong in some areas.
7. What's the current music scene like there in Pennsylvania?
We are lucky to have a strong network of Hard Rock/Metal bands in our area constantly putting multi-band original shows together.
8. What's your take on the royalties that streaming services pay out to artists?
It is horrible...but we are lucky that it is an open market now. 15 years ago there were not many outlets open for independent artists to get music out to the people besides playing live. Today it takes a lot of promotion but there are many different avenues to get your music heard.
9. What's next for Blood Union?
To continue writing, recording and playing available shows. We are getting ready to drop our NEW single "Suffocate" in a couple weeks.
10. Any shoutouts?
To all our fans and followers, Thank you for all the support and love so far!