Rose Crest have created a masterpiece with their "Bad Decisions" EP.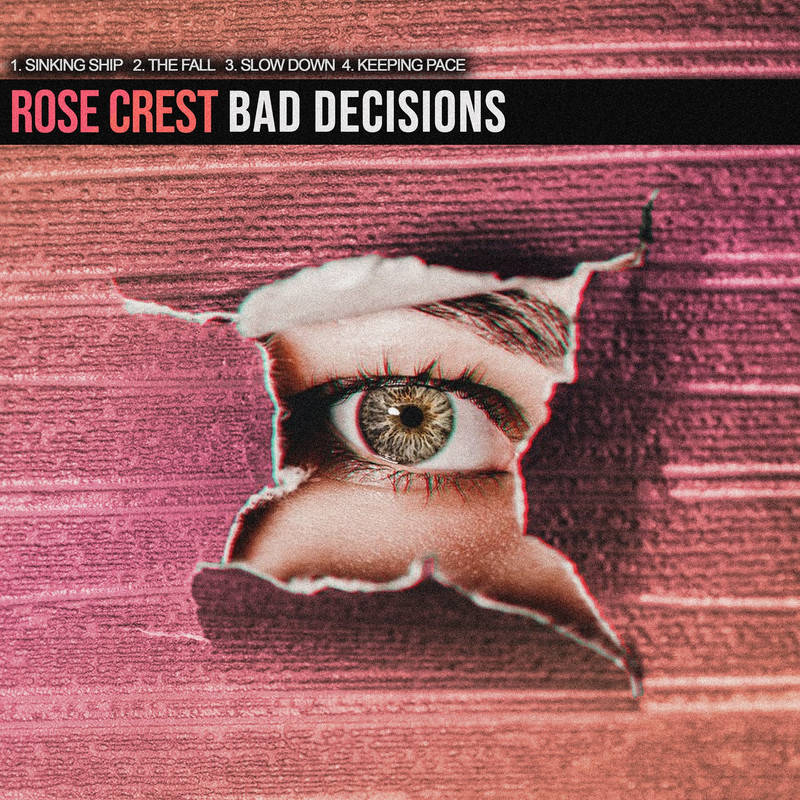 www.facebook.com/rosecrestoh
From: Ohio
Sounds like: Alternative Rock
"Sinking Ship" opens up the EP in upbeat Rock fashion. The track has shades of more recent A Day To Remember and it's super catchy in its delivery. The bridge features a slight Rock breakdown and more aggressive vocals in the forefront to help create more intensity. "The Fall" starts with a riff that builds into a more Pop Punk pacing. The vocals kick in around the 40 second mark with a Blink 182 vocal delivery. There's a bounce factor to the chorus that'll get the live crown jumping along. "Slow Down" kicks off with some upbeat instrumentation before the vocals kick in and continue to keep pace with the high energy. The chorus soars with confidence as the track has a bit of bounce factor to it. The track brings to mind the more modern style of New Found Glory with a more emphasis on Rock. The radio friendly appeal of the track is off the charts as the riffs, vocals and chorus are extremely to listen to. The bridge has a crowd chant factor to via a live show for sure. The chorus bursts back in to help close out the track is super catchy fashion."Keeping Pace" begins with a timid guitar solo that eventually erupts with a wall of Alternative Rock sound. The riffs and melodic vocals work hand in hand as there's a slight bounce factor to the pacing. There's some aggressive vocals that seep in every now and then that take it to a more Funeral For A Friend like sound. There's a nice Rock breakdown around the three minute mark as the intensity and melody mesh and help close things out.
Verdict:
Rose Crest have created a masterpiece with their "Bad Decisions" EP.