Acid Claw's newest album is a glorious melting pot of different styles.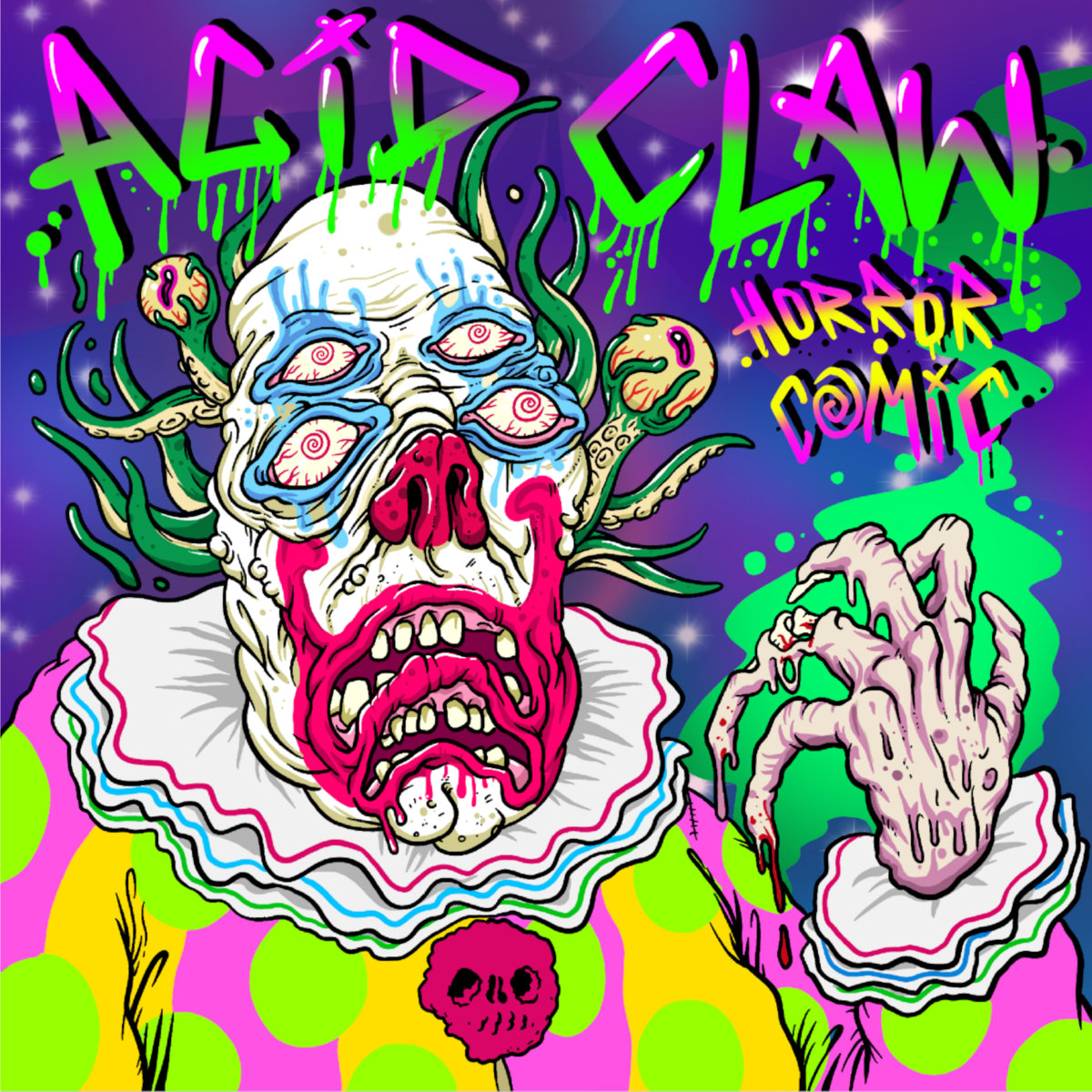 www.facebook.com/acidclawofficial
From: South of England
Sounds like: Rock/Metal
"You Know" is a pure instrumental opener that sets the standard with the diverse sounds for the rest of the album. "iControl" doesn't waste any time in cranking right in. There's an old school Punk flair to the track mixed with a Dog Fashion Disco like heaviness. "Ghost Club" lowers the energy back down a bit. The track takes its time with its buildup as it doesn't fully erupt until the midway point. When it does though, it unleashes that fury that will drive the love crowd wild. "Meatball" is instrumental for the first minute before the upbeat nature comes out to play. The controlled chaos of it all is a splendid sound to behold as the effortless eclectic Rock tones as on full display. "Rage Thru Life" continues its circus like atmosphere in its opening before blazing a trail of heaviness. The track is another instrumental that goes well to keeps the frantic pace. "Sleepwalker" brings with it a more Enter Shikari like vibe. The track is all over the place in all the right ways and twists and turns with ease. "The Bee and the Absinthe Saga" is a five minute romp through the adventurous wilderness of theiir signature sound. The track packs a ton within its runtime and it's quite the track to get lost in. "Goodnight, Cowboy" is that good ol' Western feel to it. The track is more of a ballad and will get the lighters up on a live setting and everyone singing along in no time. That is until the two minute mark when all hell breaks loose and they release all of their pent up aggression. "Caffeinated and Fascinated" is a track that once again starts off slow but picks up steam with its energy. The track has more Progressive tones but still keeps that harder edge and rocks out. "The Ballad of Aubergine Man" closes out the album in style. The track summarizes the schizophrenic nature that the band can conjure up and blasts it up to 11.
Verdict:
Acid Claw's newest album is a glorious melting pot of different styles.