Menace and the Hellfire raise some no holds barred hell with their new EP.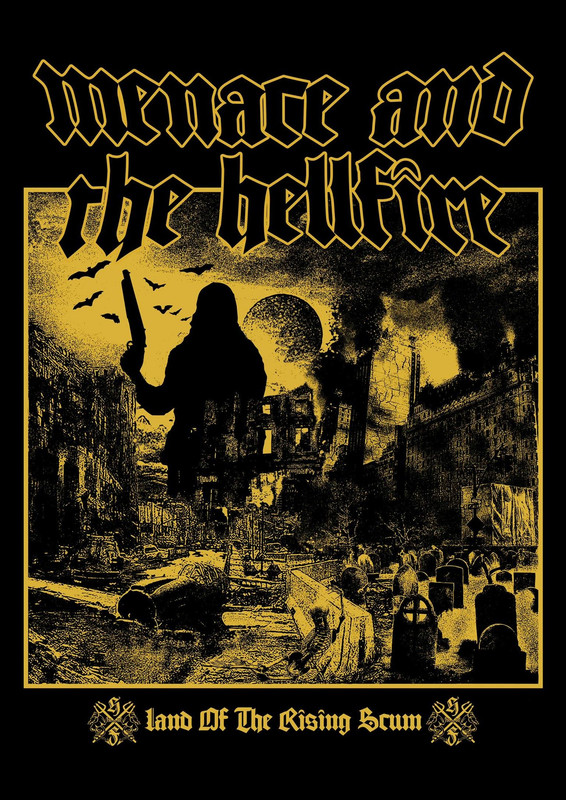 www.facebook.com/menaceandthehellfire
From: New Jersey
Sounds like: Aggressive Rock
"Intro" is two minutes of instrumental Southern Rock vibes ala early Maylene and the Sons of Disaster. The track overall gives a good taste of the riffage that's about to come. "Puppet of Society" cranks right up to 11. The guitar work is splended from the get go and the guttural vocals drive things forward on an aggressive way. There's sing alongs during the chorus right before the guitar solo kicks back in. Around the halfway mark, the track shifts and twists and turns with its more Rock roots. "Good For Nothing" is a great track to crank up with the windows open. The dynamic instrumentation keeps things interesting throughout while the sing alongs and aggression shines bright. "Love To Hate" is a rollercoaster of passion and heaviness. The toe tapping appeal is off the charts with the breakneck pace. Overall, it's a track that would be a welcome addition to the This Is Hardcore fest. "Product" kicks right in with some high octane Rock along with a top notch guitar solo to get the party started. The aggressive vocals start the first verse as the instrumentation chugs along with them at a frantic clip. The chorus features some gang vocals along with its nice gliding melodic vocals. The Wisdom In Chains vibe is strong throughout as the aggression and melody go hand in hand with its Hardcore tinged Rock with a touch of Punk. The guitar solos are on point, even past the two minute mark, as they blast the tempo into an even higher gear. The ending screams for a live show setting and the sing along and pile ups to be experienced.
Verdict:
Menace and the Hellfire raise some no holds barred hell with their new EP.