Smooth Retsina Glow talks about writing with strengths and inspirations, dealing with the pandemic and much more.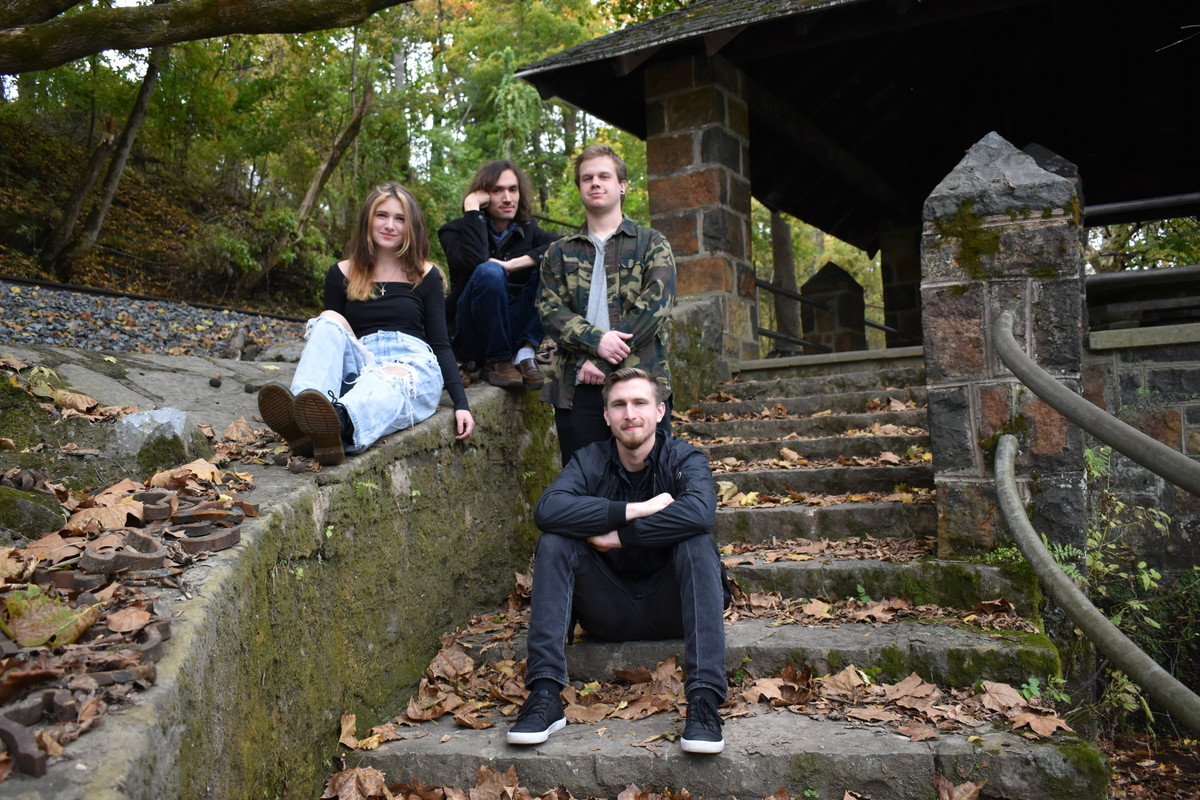 www.facebook.com/profile.php?id=100035988675151
From: Pennsylvania
Sounds like: Rock
1. How did you get started with music and how did you develop your sound? Who thought of the name "Smooth Retsina Glow" and is there any meaning behind it?
We formed in 2019, intially it featured our guitarist/vocalist Colin Wolf and two other members from a band they were in previously that fizzled out for various reasons we dont have to get into here. The other two members are no longer in the group as well, for varying reasons. Smooth Retsina Glow is taken from a line in Steely Dan's "Home at Last", it simply had an interesting resonance to it. A slight mouthful, but then again, so to was Quicksilver Messenger Service. Or Unknown Mortal Orchestra. Colin and a former member of the group though of it. As far as our sound, we initially started out as a more Folk/Blues Rock inspired sound, but we have gradually become more "Indie" or "Psych" in our approach to music. This can be credited to the lineup changing. Although the first three years of the group have been quite erratic, we managed an album a year, no small feat considering the lockdowns.
2. What do you want people to take away from your music?
They're welcome to take away whatever they want to, music is universal, and something that no two people may think the same way on, which is what makes it a premier form of expression! If anything, we try to write to our strengths, and to utilize different elements from varying sources of inspiration, different chord movements, song structures, etc.
3. How would you describe your sound to the average listener?
An Alternative Rock sound with a diversity of light and shade, different time signatures, and a psych dream-like entity.
4. Who are three bands you'd like to tour with?
King Gizzard, Black Midi, and Tame Impala.
5. How has Covid affected what you do?
Don't feel bad about the lockdowns for us, we made more than the best out of it! Initially, it was safe to say getting the promotional season for our first record flushed down was fairly depressing, but the lineup shift the began in that year was critical to a more contemporary sound and image developing. It's also important to note that starting in June 2020 and running through the rest of the year we managed 50 shows, mostly outdoors and in the cold but it paid off, because starting in 2021, we managed to find that the ability to acquire work was even easier than before, which has continued in 2022 and 2023. In 2019, it seemed like we were struggling to get shows, but ever since 2021, we have been able to not only book more than ever before, but also we can pick and choose what we will do now. And also, our guitarist/vocalist Colin Wolf was able to write a number of songs which have been globally well received, "Memories Made" and "Overcoming" to be precise.
6. What's your take on the current state of Rock?
Slightly difficult to tell, its certainly changed somewhat from people believe Rock is. It has changed since the 90s, and certainly since the first decade of this millennium and even though it may seem to be a plateau for some artist,- one just needs to look a little more to find acts that can be classified as "Rock" in some degree or form who are putting unique elements. Contrary to what some people may think, Rock can be a malleable genre of music depending on imagination.
7. What's the current music scene like there in Pennsylvania?
The Lehigh Valley, while not Nashville or NYC or London is still located in a area that is fairly artistically appreciative. We have Musikfest on Bethlehem (which we play at every year since 2021) and there is a good amount of varying Rock scenes, some more traditional and Blues based and some more Experimental and Alternative. Also a certain Jazz scene but much more traditional in terms of the repertoire and approach.
8. What's your take on the royalties that streaming services pay out to artists?
There is pros and cons to it, certainly they should up their ante as far as the streaming is concerned, provided that it doesn't create a new problem in conjunction with the underpayment issue. But having said tha,- streaming has enabled us (and many other artists) to go worldwide, indeed its thanks to streaming that we've been connected here, as well as many other places in the world like Australia, Canada, and other states in America. The Moral? Until you create a better mousetrap, appreciate what you've received already. We wouldn't mind a slight raise though provided there is no other issue that compromises the pros of streaming already.
9. Any shoutouts?
First to our first engineer Rob Syvret, he assisted Colin Wolf in the mix and mastering of the first three albums, although he sadly won't be working on our upcoming fourth album, he got us through the tumultuous formative years of the band. Also shoutouts to Banks Radio in Australia for giving so much of our music a positive spin, although it's great to be featured in all the other parts of the world, Australia was the first foreign state that took our music on. Artsquest Center for giving us an array of great opportunities that have only gotten better. Lastly, our fans for sticking with the changes, and we can attest the very best is just about to come!