Stonebrother talks about their high energy Rock sound, upcoming plans and much more.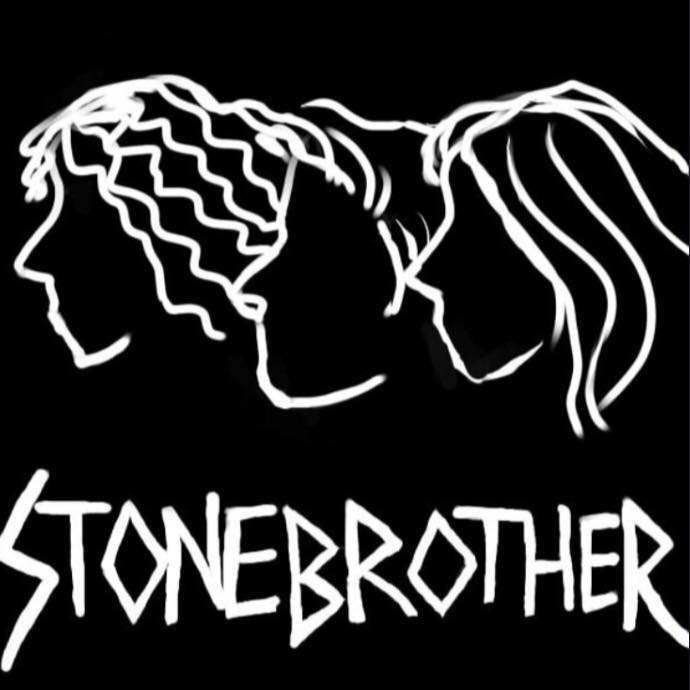 www.facebook.com/stonebrotheronline
From: Canada
Sounds like: Hard Rock
1. How did you get started with music and how did you develop your sound? Who thought of the name "Stonebrother" and is there any meaning behind it?
All three of us have been playing music since childhood. Zach and Ethan being brothers grew up playing together, and when Leo joined the band it added the missing piece that makes us whole. Zach originally thought up the name Stonebrother, looking for a name that wasn't taken that gave the impression of hard rock.
2. What do you want people to take away from your music?
We want people to connect to our music beyond having it as background for the morning commute. We want people to engage with us and remember that real people and not computers made it. Mostly though we just want people to enjoy it.
3. How would you describe your sound to the average listener?
We describe ourselves as high energy rock that has elements of all sorts of genres. We take inspiration from many bands, including Van Halen, Metallica, Rush, and The Tragically Hip.
4. Who are three bands you'd like to tour with?
Billy Talent, Greta Van Fleet, and Foo Fighters.
5. How has Covid affected what you do?
Covid made playing live a lot harder because of the restrictions, and even when they were eased people were hesitant to go to large events. However, it made us think about new ways to interact with people and gain attention virtually.
6. What's your take on the current state of Hard Rock?
We firmly believe that it's about to make a resurgence in a big way. Rock has always been about challenging societal norms, and in the modern world where a lot of music tends to be very sanitized and friendly there's a lot to challenge.
7. What's the current music scene like there in Nova Scotia?
Small but mighty. There are many bands trying to play as much as possible, and if you look hard enough you can always find something going on.
8. What's your take on the royalties that streaming services pay out to artists?
We think it's great that artists can make money off every time a song is played rather than one purchase of an album, but the amount paid is nowhere near the value of a song.
9. What's next for Stonebrother?
We will continue playing as much as possible and strive to build our fanbase as much as we can. We have a new EP coming out soon, and we're about to go into the studio to record our first full album as a result of winning the Rising Surge Battle Of The Bands, put on by Surge 105 in Halifax.
10. Any shoutouts?
Anybody who's helped us along the way, including but not limited to our parents, grandparents, aunts, uncles, and other family members, our friends, teachers, bosses and mentors, Everett Powers and Surge 105, Lil Thomas and The Sonic Temple, Trunk 7 Music Festival, and all the local bands in Nova Scotia including The Royal Volts, Andre Pettipas and the Giants, Bloodprint, Shadow of Everest, and everybody else out here keeping rock and roll as well as the live music scene alive and kicking.