In A Perfect Sky talks about their signature Acoustic style, upcoming plans and much more.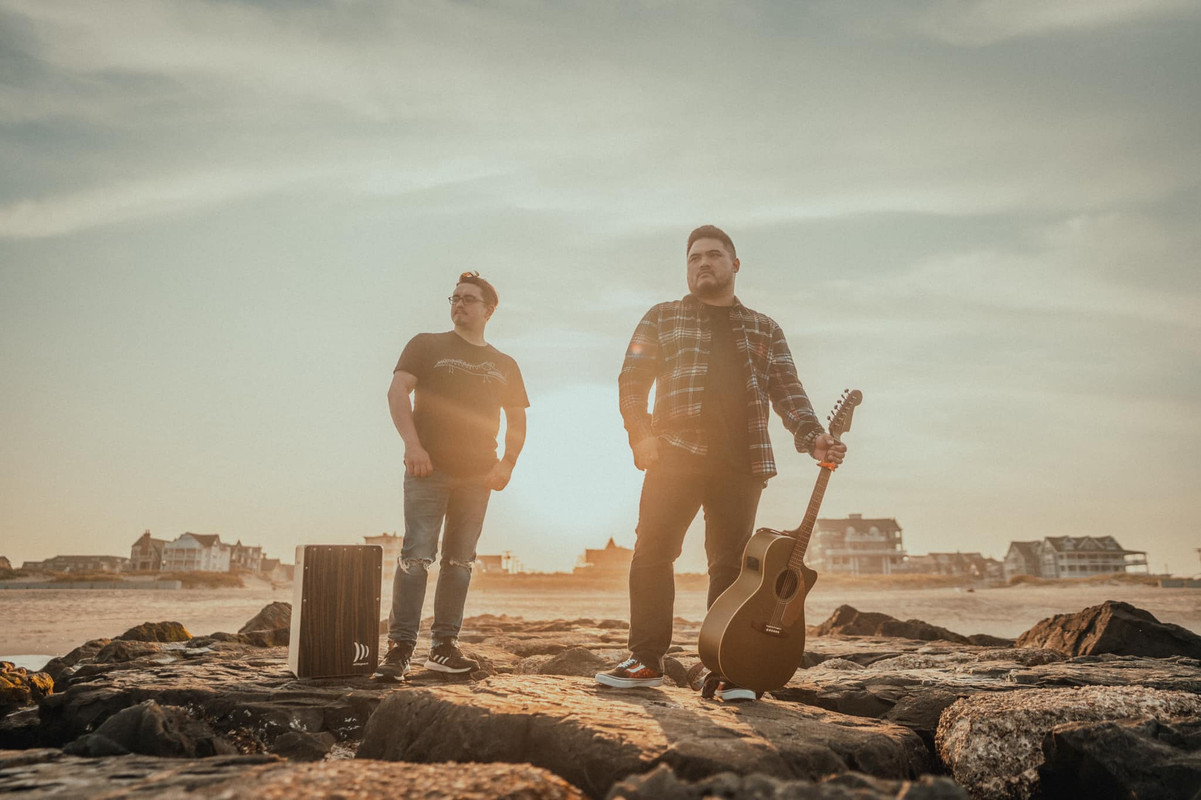 www.facebook.com/profile.php?id=100092485547488
From: Pennsylvania
Sounds like: Acoustic Emo
1. How did you get started with music and how did you develop your sound? Who thought of the name "In A Perfect Sky" and is there any meaning behind it?
Gerry (Vocals/guitar): I started playing music when I was 11. Wanted to learn how to play guitar. Started my first band when I was 16. I started out wanting to play pop punk music. Somewhere down the line I came to the realization that my strengths as a musician are more acoustic, indie and pop rock so I decided to lean more towards that and started IAPS.
The name, In A Perfect Sky, came from a line off a Yellowcard song called California. That song is a personal favorite of mine and it helped me get through a dark time in my life. I knew I wanted to name this band after something relating to that song and did just that.
2. What do you want people to take away from your music?
Gerry: I want people to feel like they've listened to something they can relate to and can always revisit whenever they feel like times are rough.
3. How would you describe your sound to the average listener?
Gerry: Soft acoustic songs with sing along melodies with a lot of heart.
4. Who are three bands you'd like to tour with?
Gerry: Yellowcard, Dashboard Confessional and This Wild Life.
5. How has Covid affected what you do?
Gerry: it's definitely made finding places to perform at a bit hard. So many venues getting shut down after the pandemic.
6. What's your take on the current state of Acoustic Emo?
Gerry: I feel like it's alive and well. We're definitely in a nostalgic era where now all the pop punk/Emo bands from the early/mid 2000s are now kinda being looked at as this generation's classic rock. Crazy how fast time flies.
7. What's the current music scene like there in Pennsylvania?
Gerry: Where I'm from (Wilkes-Barre, PA) it's rough. Sadly all the venues for original music were shut down. These days the bands in the area have to go out of town/state to play.
8. What's your take on the royalties that streaming services pay out to artists?
Gerry: It's such a shame that hard working musicians don't get paid enough for streams
9. What's next for In A Perfect Sky?
Gerry: Finishing up our debut EP. After that we'll be working on more music and then hopefully some touring.
10. Any shoutouts?
Gerry: Thank you to everyone that's already showing so much support this early in our career. We're forever thankful!