whAte talks about their signature sound, upcoming plans and much more.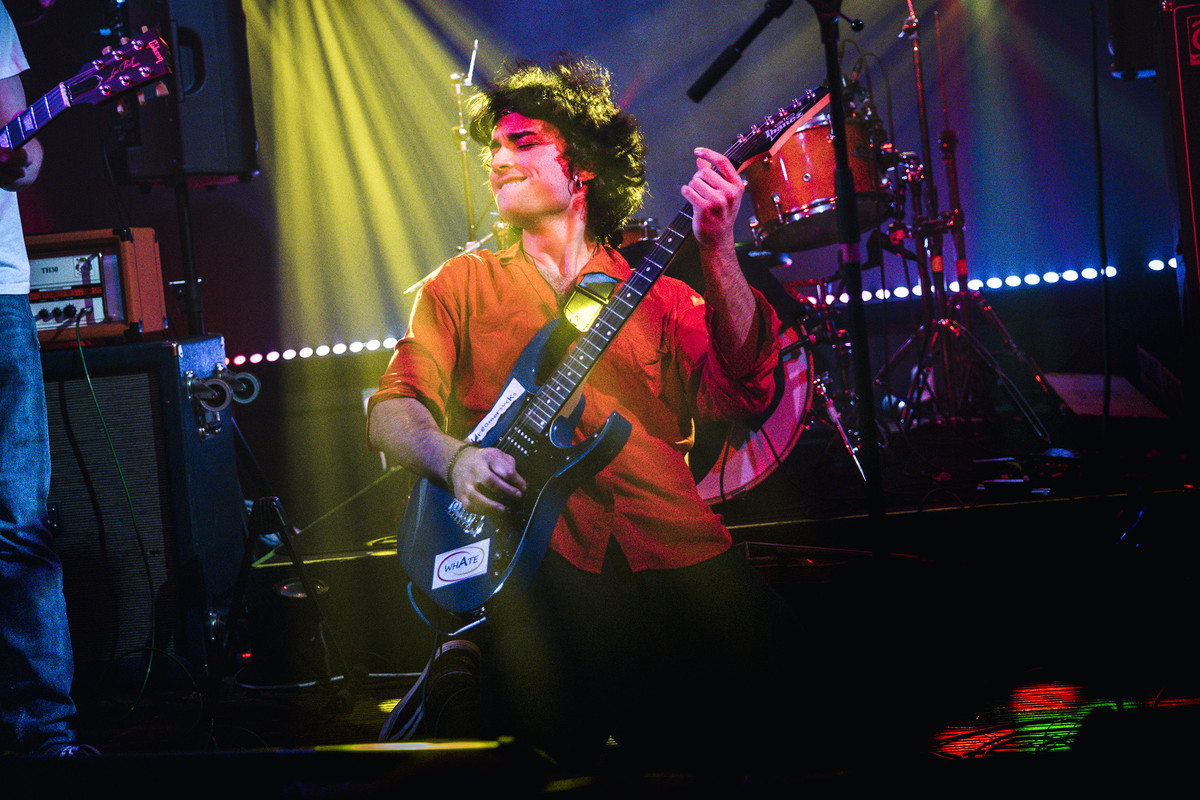 www.facebook.com/whaterockband
Soundcloud
Instagram
From: United Kingdom
Sounds like: Rock/Progressive Punk
1. How did you get started with music and how did you develop your sound? Who thought of the name "whAte" and is there any meaning behind it?
It all began when two musicians were tired of playing in a tribute band, because they wanted to make experiments and create new stuff. In this way, our first song was written, even though it had to wait for 6 long years to be released. We wanted to do something different from the usual 4 chords and the main idea was to write structures that could fit the storytelling. But when the songs were composed, we still had to model the right sound. The influences of the different musicians made a blend of sound that contains blues guitars, classical instruments, like piano and violin, and dirty punk guitars. Each of our songs seems to be a story, even if the listener doesn't pay attention to the lyrics.
Anything in the history of our band can be summarised with the sentence "let's not wait for everything to be perfect, let's start moving and it will turn into excellent eventually". We started new songs before finalizing the previous ones, we started to play live while we were still looking for the right arrangements and we always wanted to do more than we could, because if you wait for the "right moment", you will never start. We hate waiting, so we put together the words "hate" and "wait", and this i show the name "whate" was born.
2. What do you want people to take away from your music?
Music is a strong mean to transfer messages through the lyrics. Our lyrics are quite clear and we try to explain them during our shows because we want to leave a message. We want to make the world a better place and we want people to try their best after they listened to our songs. Every day you can make the difference when you listen carefully and you then speak using the logic, so that you fight the ignorance like us; also, don't ever settle for the world around you, we encourage the rebellion, protest and revolution as a strong way to change the world.
3. How would you describe your sound to the average listener?
Using our fans' words, our music sometimes reminds of 70s prog rock but the electronic synthetizers that we use and the effects that we use on our classical instruments remind of 2000s new wave. Imagine you mix Hans Zimmer's soundtracks with Pink Floyd's ambient music and 90s grunge's rage and you will have a good representation of our music. But the best way to understand is just having a listen.
4. Who are three bands you'd like to tour with?
We would consider we reached the first big stage of our career if we went on tour with Muse. We love this band so much and we take so much inspiration that we would learn even more looking at them from the back of the stage. Also their fans would definitely love our music. Another two bands we would definitely tour with are Bring me the Horizon and Royal Blood.
5. How has Covid affected what you do?
It's been awful time for everyone but, since the very first days of lockdown, when we couldn't go out and we had plenty of time at home, we started to use that time productively. The album that we will soon record and release was partially written during the lockdown and all the demos were recorded in that year and a half. We also used the time to study music theory and improve our skills on our instruments so that the quality of the sound and the performance clearly increased.
6. What's your take on the current state of Rock?
The word "rock" is used very easily to describe anything, because it sounds cool, but the truth is that the current mainstream rock is completely different from what it was until the early 2000s, so that we wouldn't even call it rock anymore. Around 2010 new bands like Arctic Monkeys and Imagine Dragons started a new genre and, since it was really appreciated by the audience, many other artists followed the same line. So rock now it's something soft, more intimate, with not very high and bright vocals and without exaggerated guitar solos. Probably the musicians are not interested anymore in very rough stuff (as the word rock would suggest) or probably people just prefer to listen to something more quiet.
7. What's the current music scene like there in the UK?
We are not part of the mainstream scene yet, so we can talk about the local scene. The main cities are full of venues and you can always watch many gigs during the weekend; you can find very different artists, from very sophisticated jazz musicians to young guys that really want to show their talent and passion, even if they are still not perfect in their performances. However, it's hard to build a big community of musicians that organise events together or support each other. Basically you can have lots of opportunities but you have to build your own career by yourself.
8. What's your take on the royalties that streaming services pay out to artists?
It's commonly agreed that the royalties paid by the streaming services are quite low. We could get much more from what we produced, but for now we have to consider that the streaming services are the best way to throw our music out there and reach literally everyone. Since everyone needs them, they clearly try to earn. If, at one point, we will be tired of it or the community will raise a protest to increase the pay rate, we will be happy to support the community, as this is our ethos and the way we believe we can change the
9. What's next for whAte?
This period is full of news for us and we are trying to find the best way to start all our projects. Very soon we will release our third single. We will also release the videoclip that was produced by a very good company of young guys. In the meantime we will be recording all the other songs of the album in order to release it next year. Of course we will be playing live every time we have the chance.
10. Any shoutouts?
We are playing at Kidderminster Music Fest on 23 September. Come down to watch us!!!!!