Lemarchand talks about their diverse signature sound, upcoming plans and much more.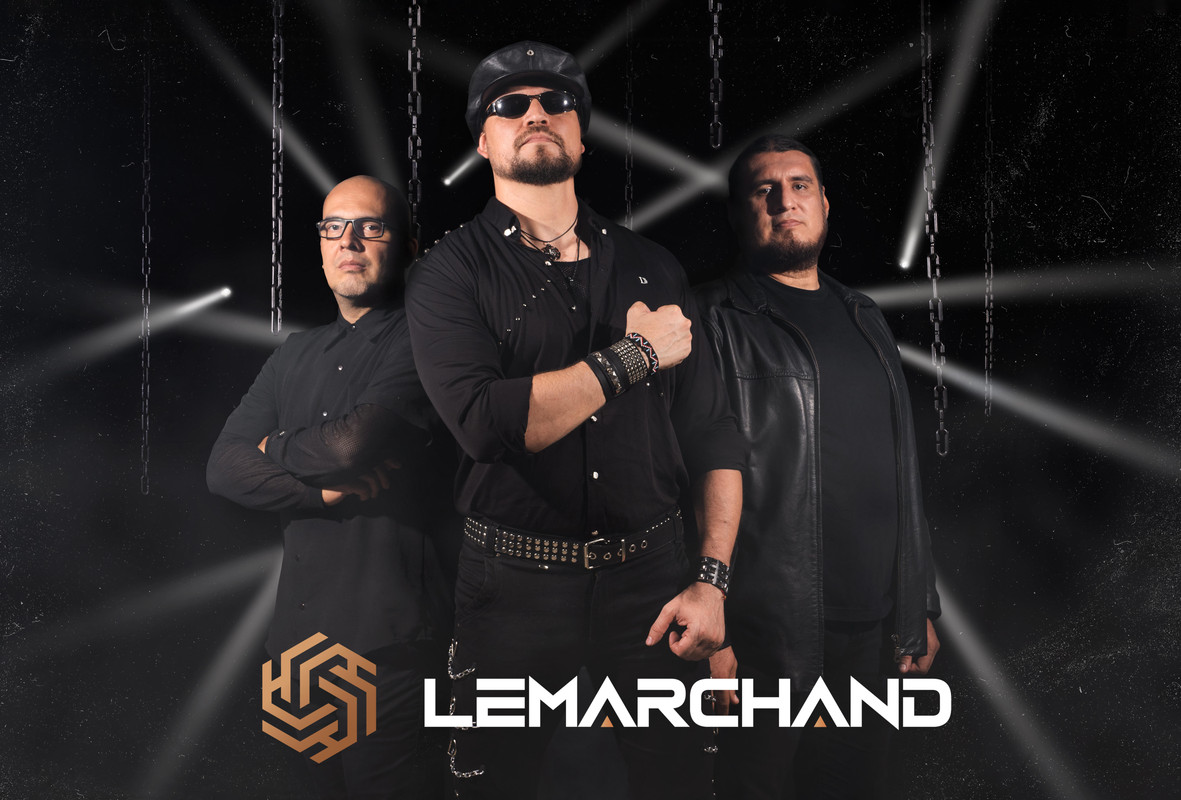 www.facebook.com/LemarchandOfficial
From: Colombia
Sounds like: Industrial/Metal/Rock
1. How did you get started with music and how did you develop your sound? Who thought of the name "Lemarchand" and is there any meaning behind it?
We have around twenty years of experience in music, but Lemarchand was born in 2020, with the idea of mixing the power of heavy metal with electronic sounds, which can frame us within the industrial metal genre. Lemarchand refers to the English novel and film "Hellraiser" written by Clive Barker. Lemarchand is the last name of the craftsman who created the "black box", we have always been fascinated by that saga and its dark aesthetics. Hellraiser was part of the popular culture of the 80s and 90s, and our electronic sounds and atmospheres evoke those decades.
2. What do you want people to take away from your music?
We want people to experience the sensations that our music can generate. Lemarchand's music is full of nuances, it has strong and energetic sounds without ever losing the melodic part, in addition to humanist lyrics that can open a space for reflection on everyday topics.
3. How would you describe your sound to the average listener?
Our sound is powerful, strong, but very melodic. It is a very good mechanism of rhythm, harmony and melody. We believe that our proposal is "fresh" in the industrial metal scene. We invite you to listen to us and draw your own conclusions.
4. Who are three bands you'd like to tour with?
We really admire many musicians and bands and choosing just three is a difficult task. But if so, regarding this genre, we would like to go on tour with Ministry, Samael and Eisbrecher.
5. How has Covid affected what you do?
It is a reality that covid largely affected the music and entertainment industry, although today it seems to be recovering, and we can now see and attend massive concerts. For us, covid gave us the opportunity to create Lemarchand. It was during that time of pandemic that the band was created.
6. What's your take on the current state of Industrial Metal?
Industrial metal is a genre that is widely enjoyed in countries like the United States and Germany. Although it is an "underground" movement, we believe that there is currently a growth in the number of people who like these sounds due to the diversity of musical proposals that exist in this genre.
7. What's the current music scene like there in Colombia?
The music scene in Colombia has been strengthening day by day. A large number of concerts by national and foreign bands are held here almost daily. In Colombia there are incredible bands with a great musical level, although here, people prefer extreme sounds like thrash metal, death metal and black metal.
8. What's your take on the royalties that streaming services pay out to artists?
It is a reality that the music industry model has changed since the rise of the internet and free music downloads. Streaming services are just business for the platforms, they keep all the money, and unfortunately the musicians get a very very small percentage. This is ridiculous.
9. What's next for Lemarchand?
In the short term, the idea is to release our first full-length album, which is already completely finished and will be called "Black box" (By the way, we are looking for a label interested in pressing our album and that wants to work with us). In the medium and long term we hope that our music has spread and promoted a little more in the United States and Europe, and of course we will have the opportunity to tour around the world to play our music.
10. Any shoutouts?
We want to thank Mike and From The Depths entertainment for their support and promotion of the band, our followers, the media, and all the people and friends who in one way or another have supported Lemarchand's career. We want to give a very special greeting to León Gómez and thank him for all his support for us.