Electric State talks about crowd participation at their shows, the Australian music scene and much more.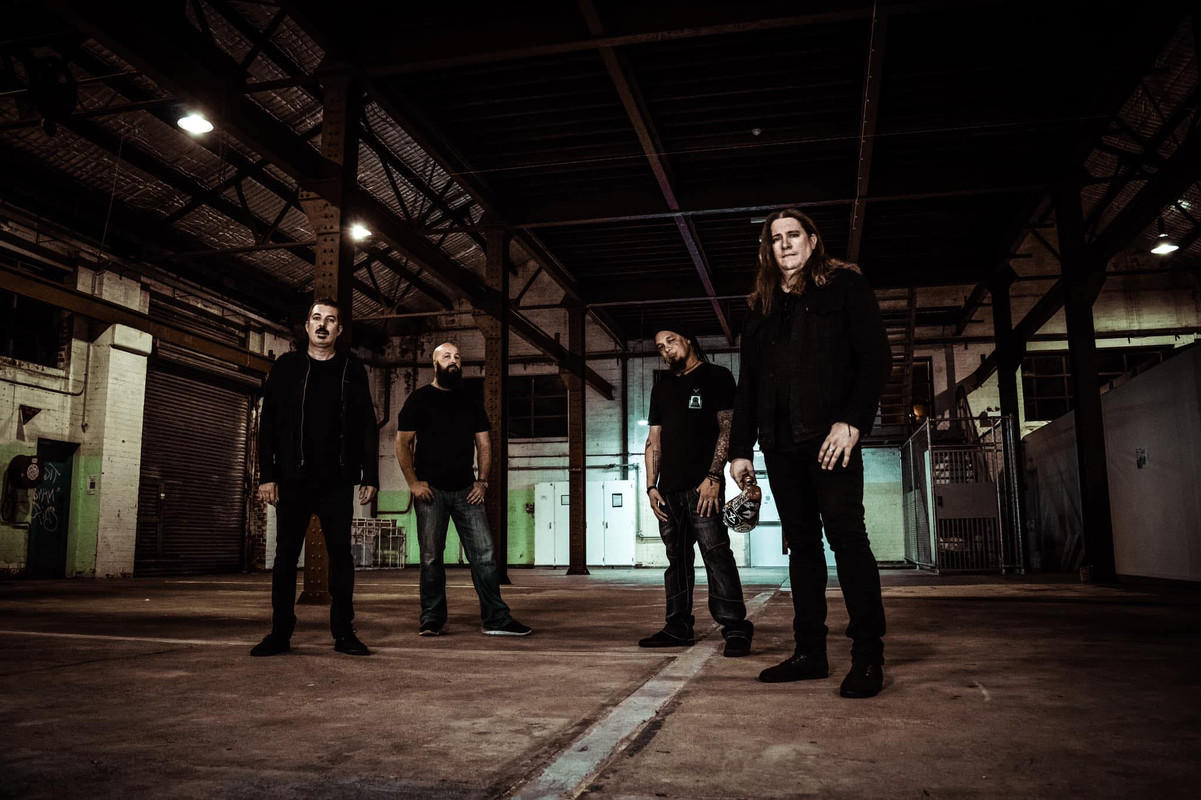 www.facebook.com/electricstateperth
From: Australia
Sounds like: Grunge Rock
1. How did you get started with music and how did you develop your sound? Who thought of the name "Electric State" and is there any meaning behind it?
Music has been a massive part of all our existence. Electric State started by Russ our guitarist creating riffs and then Paul our bassit and Bill our drummer fattening out the sound with then Rob adding some vocals. We all learned our craft in the normal fashion, jamming out as teenagers in our parents sheds, houses and all annoying everyone in our respected neighbourhoods. We all liked the same types of music, some of us dabble into different veins of different, heavy rock, grunge, metal, progressive, doom, sludge, punk, but all together we bring those influences to create music we enjoy. We hope others do to.
2. What do you want people to take away from your music?
Getting people singing back to us and rocking out at the front of the stage is what it's all about. We want people to enjoy coming to our shows, escaping what the world might be throwing at them. We often get crowd participation, inviting guests up to sing with us through megaphones of banging out on cowbells. We want people to feel uplifted, we want the crowd participating in the show, being part of it. Getting a good vibe and show we can all have some fun together, no matter what happens.
3. How would you describe your sound to the average listener?
Heavy, Rock, Grunge. Mash all the bands below into a blender!
4. Who are three bands you'd like to tour with?
We couldn't all decide but these are from each of us.
Russ - Queens of the Stoneage, Cog, and Rage against the machine.
Paul- Tool, Momma and L7.
Bill - Foo Fighters, Metallica, and Killswitch Engage.
Rob - Foo Fighters, Filter, and Rival Sons.
5. How has Covid affected what you do?
We were very lucky in Perth Western Australia, as it didn't impact us as much as other areas and other countries. As a constantly live gigging band it hurt for 6 to 9 months but once the dust settled we just got back to it. We played lots of local gigs as the city opened back up. We even played at the first show back in the whole of Australia on the 6th of June 2020. We definitely felt the strain for a couple years as tours couldn't come through, we were approached to support on national tours but they fell through due to touring costs or spicy flu hitting bands as they toured through the country. One covid thing that has stayed with us is we use a lot of f...ing hand sanitiser nowadays!
6. What's your take on the current state of Grunge Rock?
It's out there you just need to search a little harder to find it as it's not on the mainstream radio. We're waiting for a resurgence in heavier music different from the "norm". When we toured through Japan there were a ton of really great grunge, rock and metal bands like The Black Dolphins, Annikanna and Scythewrack System. The local radio stations like to play a lot of indi pop plastic bullshit here, which is killing the world from hearing other types of music. The funny thing is when you talk to most people they listen to all types of music, it's the music managers of some stations that need to think about why people are turning away to listen to other platforms or stations. Every different type of music can influence and deserves to be heard.
7. What's the current music scene like there in Australia?
It's very busy in Perth, there's a saying there must be something in the water with lots of band's always playing and lots of new bands emerging. The rock scene is very competitive with a smorgasbord of bands to choose from, in all genres of music. There's always a single and album launch, just got to unplug from the social network and get out there and discover it!
8. What's your take on the royalties that streaming services pay out to artists?
While streaming serves its purpose, you couldn't live on the royalties and make a living out of it. With streaming services at least someone new out there in the ether might actually listen to our music! Back in the day it would've been some big nameless big corp taking all our cash, so what's the difference? alot of the time big corps/record companies/aggregates ... they just want to exploit and take all the money away from artists, you hear about it all the time. We've found live shows, gigging, touring as much as we can and creating physical merch is the best way to be more financially successful. One thing though, we are all in it for the love of playing live music not the money!
9. What's next for Electric State?
We have a ton of stuff in the Electric State pipeline, with shows, recording, festivals, touring and much more merch! Maybe an Electric State Monogrammed handkerchief might be on the way! :) We have just been announced to be part of the Nannup Music Festival 2024 and we have other festivals which we're not allowed to say just yet! But one thing we're really looking forward to is dropping our next single Can't get Enough in March 2024. Filming for the music clip is in early January with some very special guests, stay tuned for that! All throughout 2024 we have single releases all leading up to our next album. Which means everyone needs to keep an eye on all our socials and all the socials from champions at From The Depths Entertainment.
10. Any shoutouts?
Huge shout out to everyone who has supported us this year! It's been a big one for Electric State and we want to say thanks to everyone's support from all around the world, especially our new Japanese crew but especially all of our familys! Thankyou to everyone who has come to our shows! Cheers to, Andy from Jeffs music productions, Anton Hagop Mixing, George Georgiadis from Little Wing sound, EMP, Darrly, Rosco from Hunter Brothers, Brian from Ausland for the After The fall cover and all of the rock music community in Perth that we love being a part of! Also thanks to FTD we're really looking forward to working with you in the future!
There's so much more to come next year and some huge announcements for Electric State! So stay tuned!