Midst of War talks about their sound development, the current state of Metal and much more.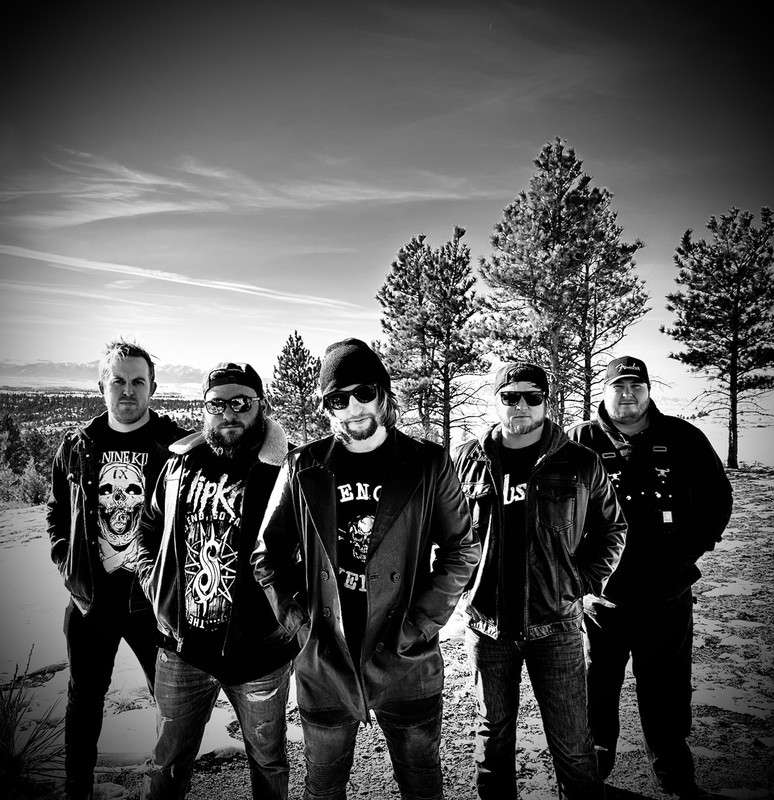 www.facebook.com/profile.php?id=100089740877218
From: Montana
Sounds like: Metal
1. How did you get started with music and how did you develop your sound? Who thought of the name "Midst of War" and is there any meaning behind it?
Brad and John, our guitar players and Dustin our drummer were all childhood friends that played in a highschool metalcore style band. We graduated highschool and went our separate ways. In 2017 the three of them got back together to start a new project. For a long time it was just the three of us until our singer Nick reached out to us about filling the spot. He was an old friend from high school as well and was a great fit for the band so we got him on board and the search was on for a bass player. We put an ad on the local music scene pages and auditioned Marshall, our bass player. His sound and personality worked perfectly with us so we took him on board the same day he auditioned. It took a few years of searching but finally we were the full unit we call "Midst Of War."
Our sound really came from the bands that inspired us. A huge factor in this was all of us completely not playing music for a few years and then starting from scratch with this project. Our singer Nick really helped hone in our sound when he came on board as well. Once we had him we knew the exact direction we wanted to go.
The name "Midst Of War" actually came from something written in graffiti on a bridge. Dustin, Brad and John were taking some band photos early when the project was being rebuilt and on the mural that was graffiti it said "In the midst of war, we shall endure." we thought that was pretty awesome so with that, "Midst Of War" was born. At the end of the day everyone has their own battles to face and we hope to help with those when you put on our record.
2. What do you want people to take away from your music?
Their own perspective. Our goal when you listen to a Midst Of War song is to feel it and how it applies to you as an individual. Everyone has their own battles they face.
3. How would you describe your sound to the average listener?
Kind of a melodic groove metal/hard rock depending on the day.
4. Who are three bands you'd like to tour with?
Godsmack, Mastodon, and Parkway Drive.
5. How has Covid affected what you do?
In the worst of the covid years, we were still a 3 piece and we all lived together and continued writing and practicing.
6. What's your take on the current state of Metal?
Ever evolving but very much still alive and thriving.
7. What's the current music scene like there in Montana?
The music scene as a whole has grown substantially over the last ten years but nothing like the more populated areas in the U.S. It's not easy trying to live this dream in Montana.
8. What's your take on the royalties that streaming services pay out to artists?
Hard to answer this as our first ever album was released on October 28th, 2023. So we have not really had the opportunity to have an opinion on this yet.
9. What's next for Midst of War?
We are playing at Craft Local in Billings MT January 19th 2024 and will be going back into the studio over the winter to start recording "Wrapped In Chains Pt. Two" at Chaos Studios.
10. Any shoutouts?
Huge shout to Josh Boyce with "Stillwater Sound" and "Chaos Studios" for putting the album together with us. Can't wait for Part two!