Black Hornet (Modern Rock) - Germany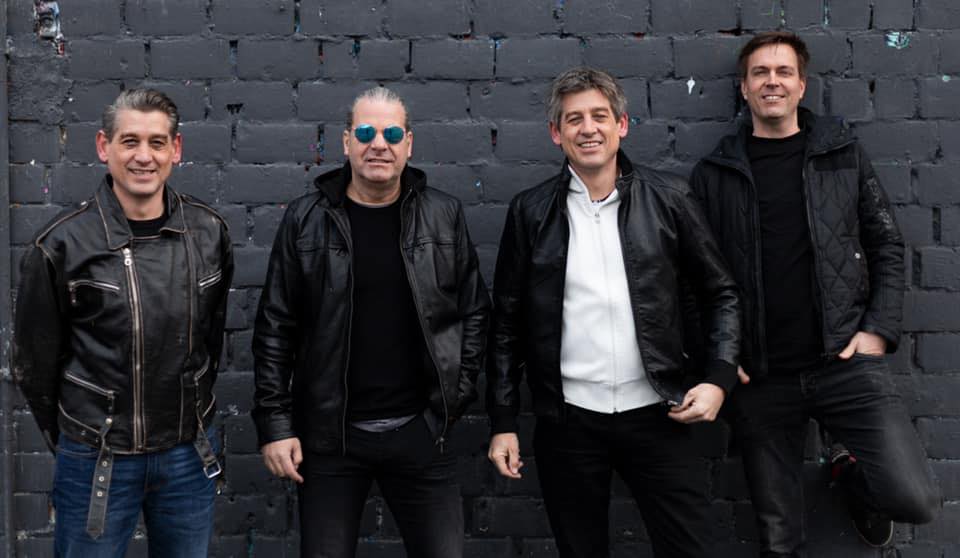 What happens when three band members of a crossover metal band team up with a Pink Floyd and Deep Purple tribute singer? To find out, there is no way around Black Hornet. The quartet around Peter Christeleit (vocals / guitar), Markus Polzer (drums), Matthias Polzer (bass) and Hannes Rau (guitar) are characterized by powerful alternative rock without blinkers for other musical realms.
The four Swabians from the Ulm area do not lack musical experience: the rockers from Black Hornet have had a love of music in their hearts since they were young. Accordingly, they have been active as musicians for a long time. In addition to Black Hornet, Markus, Matthias and Hannes are on the road with the crossover metal formation "RAMBOMESSER", while Peter is active in a Pink Floyd and Deep Purple tribute band "NO EDUCATION". At the beginning of 2021, what belongs together finally found together: the band Black Hornet saw the light of day. After the ideas were just bubbling up, the complete songs for the first album "Remove before flight" were already set at the end of 2021. The recordings for the album began in January 2022 in Werkall Studio Ulm. Three single / video releases are planned for 2022. Black Hornet's debut album will be released on the 01/07/ 2022.
And otherwise? In 2022, the four Black Hornets want to attack live, of course. With a mixture of fat guitars, catchy choruses and groovy beats, the four guys can hardly wait to inspire their audience.