Gravis Somnia (Death Metal) - Iowa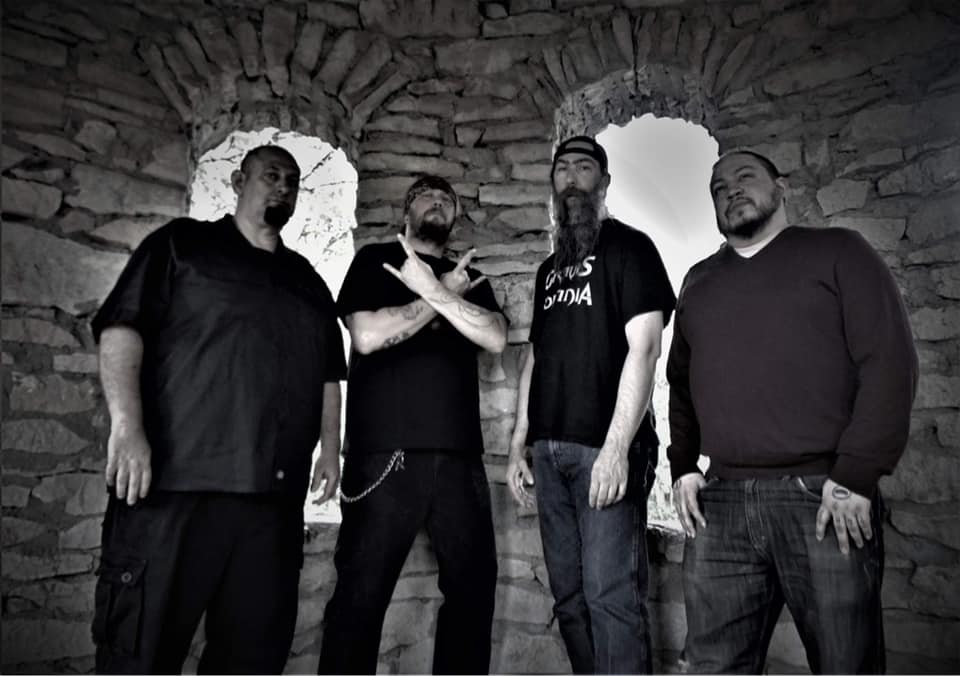 The bands now known as Gravis Somnia originated back in 1993 under the name Subliminal Nightmare. Over the years the band has had quite a few lineup changes, and name changes. Among those name changes they were known as Necropolis, and Devolution of Pain. What started out as a thrash metal band soon evolved into a metal band with Death, Groove Thrash, Punk, Doom, and Grindcore influences.
-Interview- (1/19/23)
1. How did you get started with music and how did you develop your sound? Who thought of the name "Gravis Somnia" and is there any meaning behind it?
That's a loaded question. I could write a book on how this band formed and its sound. I will try not to be long winded. This band has gone through a lot of member changes over the years. From the Necropolis days through De-evolution of Pain through to now as Gravis Somnia. Each time we lost and gained members the sound evolved. Our most important thing throughout the years was that we wanted it to be heavy. As far as our current name Gravis Somnia it is Latin for Grave Dreams. I would say it took us months to come up with a name that fit our concept. I can't exactly remember which of us came up with it..because we tossed around several names and voted on the name pretty much unanimously.
2. What do you want people to take away from your music?
Want people to hear one song and want to hear more but most importantly want to see us live.
3. How would you describe your sound to the average listener?
Heavy, constant changes, and unpredictable.
4. Who are three bands you'd like to tour with?
Jinjer, Wolfheart, and The Convalescence.
5. How has Covid affected what you do?
Well at the start everything locked down far as venues go. Had what would have been our first show as Gravis Somnia cancelled as a result. I'm sure its affected some of the turn outs everywhere, not just with us.
6. What's your take on the current state of Death Metal?
Honestly Death Metal is and should be considered an evolution of heavy metal. Most bands either don't consider themselves that or can't. Vocally Its evolved. Musically its evolved. There are so many subgenres. Its not dead so long as you don't pigeonhole yourselves into an idea. We try to consider ourselves Heavy Metal because we try to implement all the ideas together in our songs.
7. What's the current music scene like there in Iowa?
Well it's not dead. It's hit or miss. Depending on the day of the week and the time of the year…kinda like anywhere else.
8. What's your take on the royalties that streaming services pay out to artists?
Unless you're in the mainstream of your particular genre you wont make much. Is that good? No, but you have to get your music out there somehow. So for now getting our music heard by people that would otherwise not have heard it, is more important.
9. What's next for Gravis Somnia?
Well in the spring of 2023 we will be working on recording our second album. And hopefully playing more shows because playing in front of people is what we like to do.
10. Any shoutouts?
All the bands we have shared the stage with. Boggs Hull Avenue Tavern, Lefty's Live Music. Our Families. Zach From Cranial Nerve Records. And too many more to name.