Trick Shot (Rock) - Australia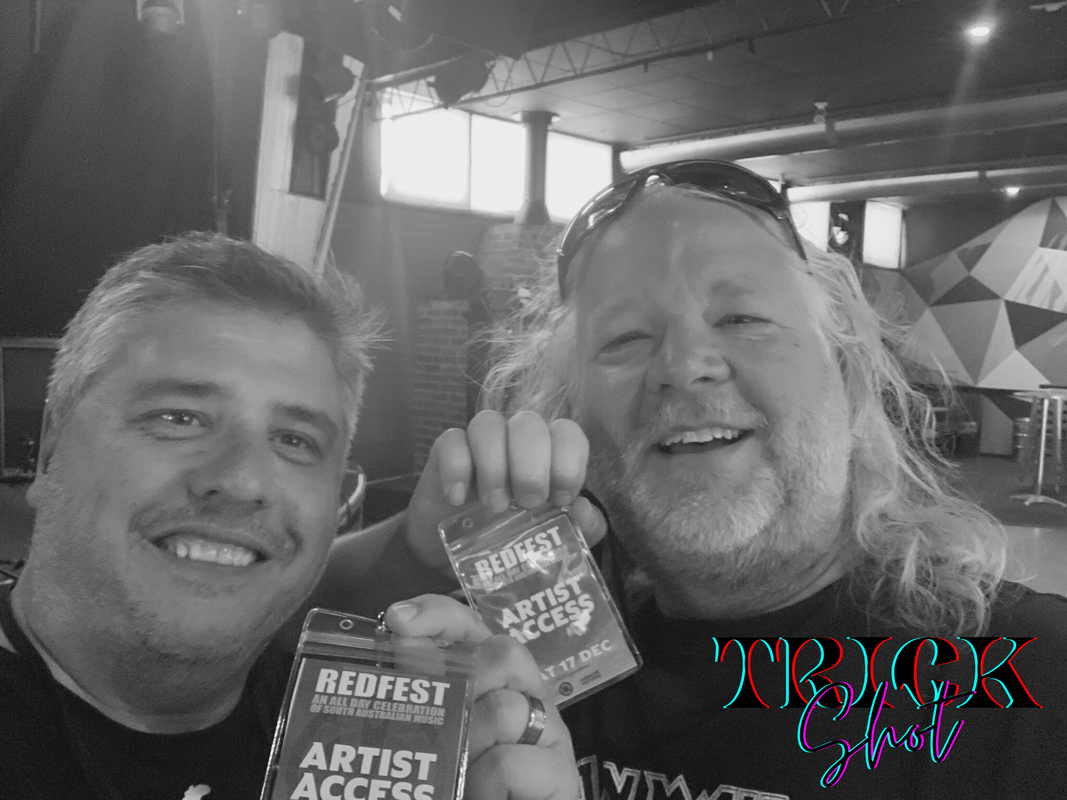 Trick Shot are a three piece Australian "New Wave of Classick Rock" band from Adelaide, South Australia. The band formed in 2023 from a collection of 80's inspired, dad bod muso's who met in the dank corners of the local scene and who all just couldn't get enough Bruce Springsteen, Iron Maiden and every guitar hero who has ever graced the industry. Their unique package of entertainment fuses these big 80's guitar sounds with catchy melodies mixed with a smile on their faces and a love for their music. They are dive-bombing their way to freedom that will make you want to get up, sing along and dance your troubles away.
Now hailed as Adelaide's coolest dad band by all the single mothers, Trick Shot are rocking their way into the hearts of their followers, punters, and media alike and have previously released their self-titled EP, 'Trick Shot' that has gained them several spins across the radio dial. The band consists of singer/guitarist, Ian Poole, bassist, Dave Varacalli and drummer Marcus Vogt. With their debut single, 'We got the night' the band announced their sound coupled with a fist pumping chorus that has quickly become their signature tune and crowd favourite.
Trick Shot's sophomore album, "Magic Bullet" is slated for a June 23, 2023, release date and is the talk on everyone's lips. The album was written by bassist Dave Varacalli in an inspired 3-week span with the raw demo's given the breath of life through the production wizardry of Ian Poole, each song telling the tales of the times, interactions, interludes between country towns and big cities and what it is like to feel alive. Armed with their brand and their songs, Trick Shot are embarking on the old school theory of playing until their fingers' bleed and have several live shows locally lined up and will add as many shows as possible to their schedule in due course. Trick Shot are the antithesis of a conundrum wrapped in an enigma, yet you cannot deny the one important fact, they rock you like a hurricane, and you will find yourself singing along to their infectious tracks even before you fall in love with them.
-Interview- (5/4/23)