W't'M (Rock/Metal) - Italy/Denmark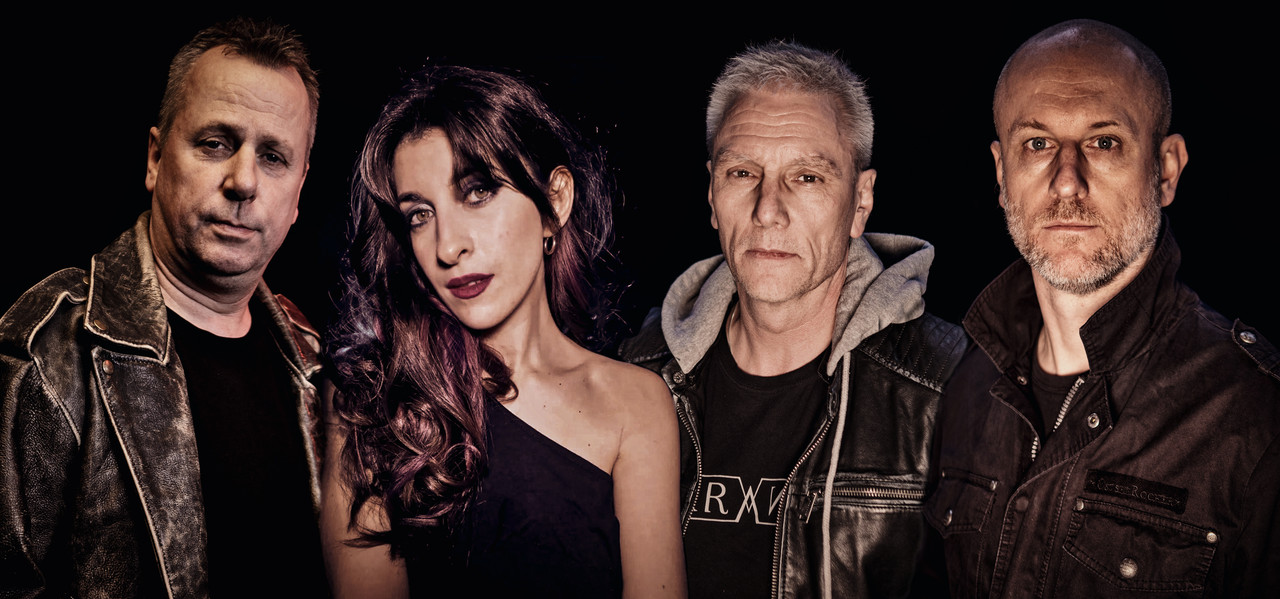 -Interview- (5/13/23)
1. How did you get started with music and how did you develop your sound? Who thought of the name "W't'M" and is there any meaning behind it?
The idea came as a result of me (Ole) having written some songs that differ stylistically from the band I've been a part of since 1989, Metal Cross. During a random search on the internet for my favorite band dream theater (who had just canceled a concert in Denmark) I saw a video with Marica where she has made a cover of one of my favorite dream theater tracks. I loved what I heard. I wrote to her and ask if she wants to sing on some of my music, which she accepted. The name is originally my nickname (Wolle the Moose :). For about 10 years ago I made my own video company Web the Media - so I really just took the name along and we think that the abbreviation - now stands for the World through Music.
2. What do you want people to take away from your music?
An experience of good sound. The lyrics are thoughtfully written and deal with situations that can be related to all of us. We hope that the topics make the listeners feel on par with us.
3. How would you describe your sound to the average listener?
We have used the well-known Danish producer Andreas Linnemann, who is mostly known for his production of the death metal band BEAST. This to give our hard rock - metal a little more edge than normal. So sound-wise it's HARD - song-wise hard rock. I hope this makes sense :)
4. Who are three bands you'd like to tour with?
Dream Theater of course - but we probably don't quite hit the style there. Kamelot, Amaranthe, Halestorm and bands like that.
5. How has Covid affected what you do?
I thought covid was terrible - and I think many also have problems with late effects. Covid told the whole world that we must not feel safe. Nobody knows tomorrow.
6. What's your take on the current state of Rock/Metal?
Honestly - I thought there was a lot of new stuff that sounded too similar. It's been a long time since I've really been struck by something new - something that stands out from the crowd. I still thought that the metal scene is dominated by the old - I was at Satriani's the other day - and that's fine. I saw Europe recently and the old band can do something that many of the new ones can't. But I love the metal scene as it is and the fantastic metal audience - there is no one better.
7. What's the current music scene like there in Denmark?
The music scene is marked by a lack of finances as a result of some hard years after Covid and the current world situation, but the metal scene is super cool. There are about. 20 metal festivals a year in Denmark and they are all well attended. With my other band Metal Cross, I played this Thursday at one of them "Nordic Noise", where bands like Evergrey, Tygers of Pan Tang and Eclipse also played. It was super cool - with lots of people. There aren't that many women associated with Danish metal, but we're changing that in W't'M :)
8. What's your take on the royalties that streaming services pay out to artists?
You can't make a living from it .. and if you look at Denmark in isolation, I may well be unhappy that public theaters like the Royal Theater are supported with millions of dollars - and we metal rockers have to fend for ourselves.
9. What's next for W't'M?
Release of our next single "Moments of Light" which we are working on completing right now. Our first goal is an EP at the end of 2023 - and then just get the music out to work - and then see what happens.
10. Any shoutouts?
We hope you will welcome W't'M - we will do everything to give you some good music experiences in the years to come.