This album from Rainbow Machine deserves your full listening attention.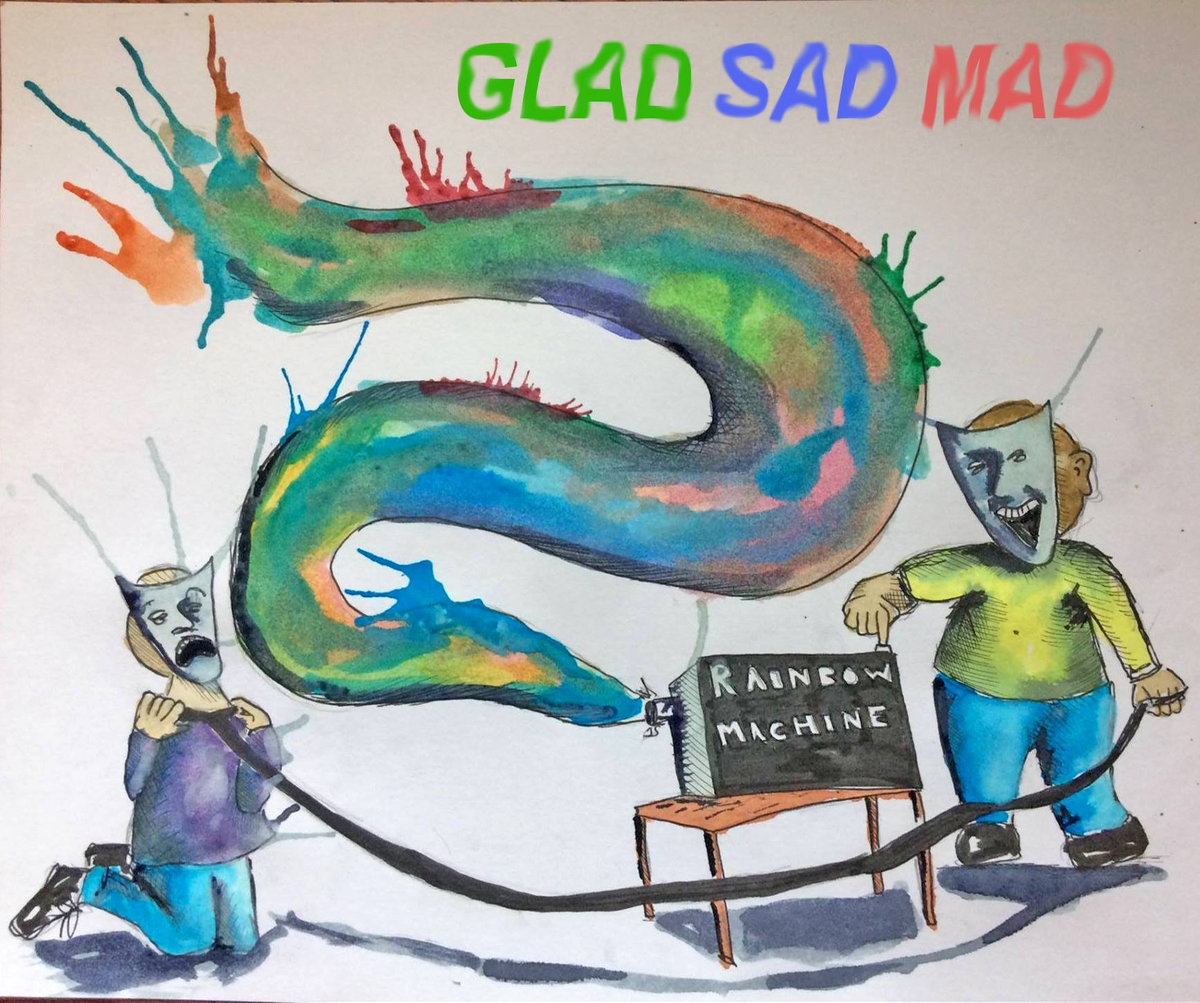 www.facebook.com/rainbowmachineband
From: Pittsburgh, PA
Sounds like: Post Punk
Rainbow Machine are an up and comer that has a unique Post Punk sound that is sure to have them stand out in the scene. Let's dive into their newest release and see what they're all about. The opening seven minute jaunt "Pseukind" kicks things off in style with its diverse sound. The Post Punk sound is in the forefront but also features some Experimental Rock to keep things balanced. Later in the track it veers into a distorted sound that keeps things interesting to help close out the epic track. "Who Is You?" has shades of The Cure as the emotion just pours out effortlessly. The track is sure to pull in listeners as the melodic riffs and haunting vocals keep churning along and don't stop. "Fruit Bat" has some chugging bass lines to open things up as the track is more uppity than the prior tracks. The track slows down almost completely towards the end before picking itself back up and exploding with a guitar solo that's out of this world. "Nightmares" has some tricks up its sleeve as the pacing is that of a roller coaster. The ups and downs make it refreshing throughout its length and will keep the listener on their heels. "Rainbow Machine" is a nice adventure throughout the melodic forest that is incredibly easy to get lost in. It's a standout track that should be a fan favorite in no time. "Vermin" keeps things moving along nicely as it's the perfect track to crank up loud and proud. "Baby Steps" is a bouncy good time right from the get go. The upbeat Rock stylings are incredibly infectious and creates a ton of depth. "The Animal Kingdom" features a sound that has to be heard to be believed. It turns the album upside down and doesn't hold anything back in its seven minute span. The closing track "A Perfect Portrait" is an awesome way to wrap up the album. The transcendent sound is just incredible. We can't wait to hear more from this band.
Verdict:
This album from Rainbow Machine deserves your full listening attention.