Siren's Breath show off their unique brand of Rock that fires on all cylinders.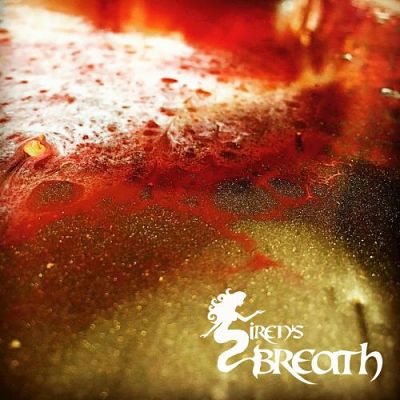 www.facebook.com/sirensbreath
From: Brenham, TX
Sounds like: Rock
Siren's Breath are a band from Texas that look to combined literature with Hard Rock. How does this mixture fare? Let's dive into our review and see. The opening track "Gotta b Me" is upbeat Rock at its fullest. High tempo, rockin's drums and excellent vocals make this an excellent opener to help attract the listener perfectly. "(Un)Caged" sounds a bit like Evanescence with its haunting vocals and more subdued Rock stylings. It showcases some nice depth overall. "Somewhere At The Bottom" is an excellent haunt through the Rock music landscape. The driving riffs and vocals make this a hit in the making. The chorus soars into the stratosphere and really makes it a standout track. "Gridiron" is very controlled with its intensity. The track sounds like its bursting at the seams and really to erupt at any moment but doesn't quite explode. "Damiana's Revenge" has a bit of A Perfect Circle vibe to it. The crunchy guitars and melodies are all top notch. "Grendel And Beowulf" is fantastic from start to finish. The opening guitar solo is incredible and the track is fast, heavy and melodic overall. "Drums In The Deep" is a forty second interlude track that features some splendid drum work to help break things up. "Frodo's Lament" has a bite to it. The vocals keep things interesting as they carry the song to even greater heights. "The Wisdom Of Atticus Fitch" is pretty complex in its delivery. It has tons of layers to it and should be a multiple listening track just to catch every little detail. "Always (Severus Snape's Song)" slows things down a bit. The nearly acoustic track wears its heart on its sleeve and it works wonderfully. The closer "Days Go By" keeps its emotions on a high note. The track twists and turns and wraps up the album nicely.
Verdict:
Siren's Breath show off their unique brand of Rock that fires on all cylinders.