We Wear The Mask talks about their formation, the Pop Punk music scene and much more.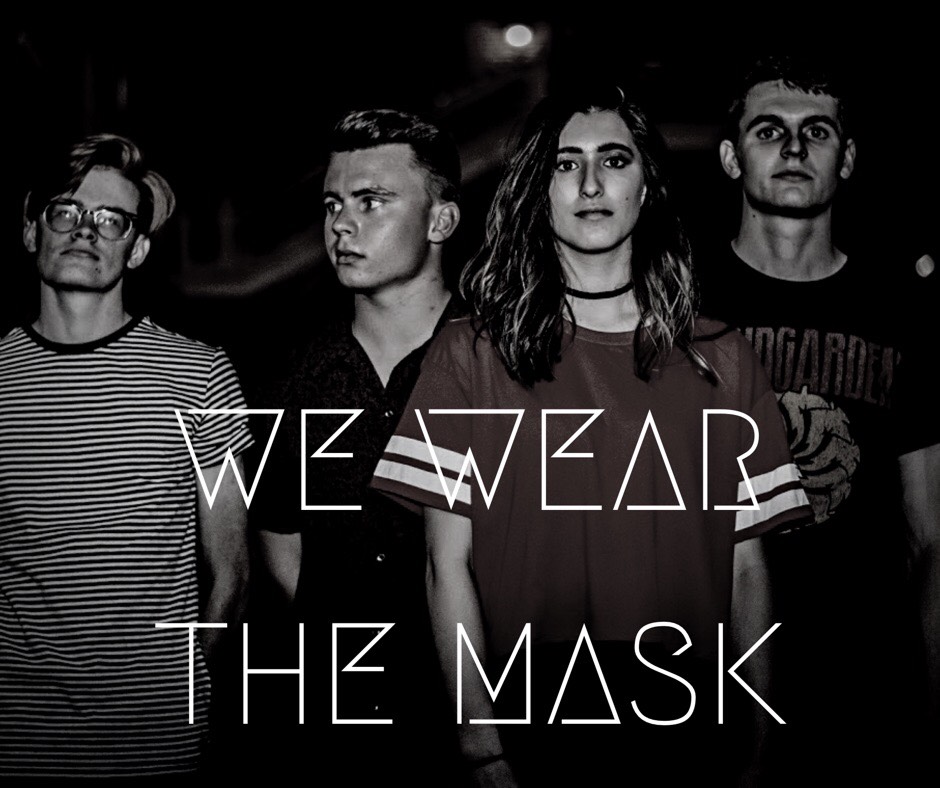 www.facebook.com/officialwewearthemask
From: Dalton, GA
Sounds like: Alternative Rock/Pop Punk
1. How did you get started with music and how did you develop your sound? Who thought of the name "We Wear The Mask" and is there any meaning behind it?
Preston Witt and Spencer Smith grew up playing together since high school, in our first band we felt a strong connection to each other, and decided to go our separate ways. We decided, what could we do to blend a mix of things we both like, Preston being more of a pop punk drummer, and Spencer being more of an alternative rock player. Spencer knew Evan from high school playing with him, his bass playing style really stood out to us. Khenidi, also knowing Evan and Spencer from high school, really was not a bold singer at first, as time took its toll, she loved the power she had on stage to reach people in a way through music.
Of course for a band name, you want something to stick out to people, while looking through poems, reading "We Wear the Mask" we noticed it relates to us all, and a lot of people. We all wear a mask, whether we think we do or not, and the thing we love about it, is that it can mean so many things to different people.
2. What do you want people to take away from your music?
We want people to have a positive impact no matter what they hear. Especially at shows, we want to be the most energetic, fun, positive group we can be. We want people to know when they go to our shows, that they matter, no matter how big the crowd is. If we can impact one person in our music, it was all worth it.
3. How would you describe your sound to the average listener?
If you blend Paramore or Tonight Alive with Audioslave.
4. Who are three bands you'd like to tour with?
State Champs, Mayday Parade, and Tonight Alive.
5. What are your three desert island albums that you'd never get tired of listening to?
Most recently "Living Proof" by State Champs, "Out of Exile" by Audioslave, and "RIOT!" By Paramore.
6. What's your take on the current state of Pop Punk?
We are so excited that Pop Punk is getting a revival, we want to see it grow more and more, even in the local scene. There are some bad ass bands out there today.
7. What's the current music scene like there in Tennessee both locally and state wide?
It's really booming, especially in Chattanooga and Nashville. We love it so much.
8. What's your take on legal/illegal music downloading?
Well while it is a crime, I do say as long as they're loving our music, we love them for it. Seriously don't download music illegally, it's bad.
9. What's next for We Wear The Mask?
We want to tour, travel and we want to grow. We want to impact so many people in the best way possible.
10. Any shoutouts?
Andrew Preavett for recording and engineering our first album, he has made us sound so much better than when we first started. All of our loving parents who support us wherever we go. David Travisano does AMAZING portraits and live shots of us, we wouldn't look good without him. All of our girlfriends (and boyfriend) that support us in this industry.