Reap the Light (Rock/Metal) - Maryland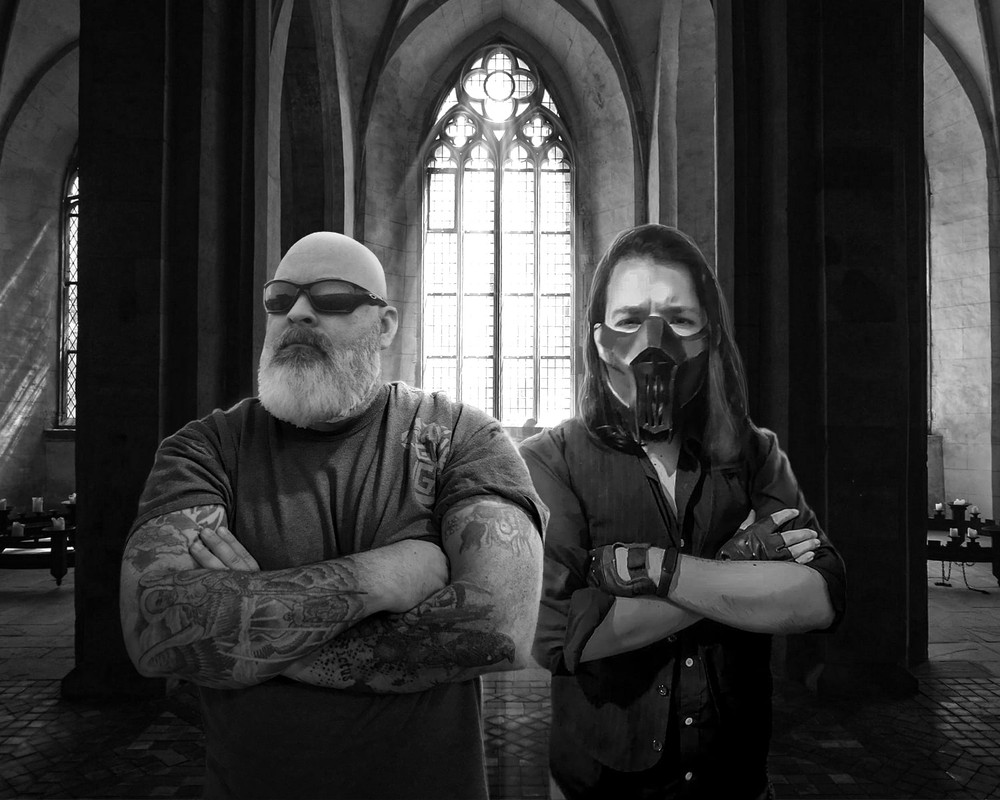 Reap the Light is a project to expose metal/hard rock to new generations while supporting important causes. By supporting this project, you'll be supporting victims of Domestic Violence and PTSD as well as musicians and artists.
"Isolate (Sloth)" Single Review
The track starts up right away with a heavy edge that induces a mosh like atmosphere. The voals from Laura Guldemond (Burning Witches) kicks right in to inject melody and drives the tempo forward. The soaring chorus takes things to a new level as the instrumentation swirls around. The track doesn't waste any time in getting into the next verse as it keeps churning at a fast clip. Around the three minute mark is the bridge which features a stellar guitar solo that excels in its dynamic delivery. The chorus enters back in and transitions into the heavier approach to close things out.
Verdict:
Reap the Light shine bright with their newest single featuring Laura Guldemond (Burning Witches).
-Interview- (12/23/22)
1. How did you get started with music and how did you develop your sound? Who thought of the name "Reap the Light" and is there any meaning behind it?
Rev K from Maryland; Orion is from Mexico. Rev found Orion on the freelance site, Fiverr when he was looking for someone to make music with. The first song we wrote together was Fade to Black. That process went so smoothly, we decided to do another song which was Deliver Hell. After that, we just decided to crank out an entire album. Our music keeps a solid foot in 80's metal while trying to stay current. Our music is very diverse within the metal genre.
The name of the band comes from my time in combat while in the US Army and as a paramilitary contractor. We saw some serious evil overseas, even evil against women and children. Sometimes you must meet evil at its own level to combat it. Reap the Light is about taking in all the light and all the good and using it as fuel to enter hell and fight the devil at his own doorstep.
2. What do you want people to take away from your music?
We try to write with meaning without getting too deep as to lose the listener. We believe most people can relate to the subject matter in our songs and hope they feel the music as well.
3. How would you describe your sound to the average listener?
It has some 80's metal/hard rock influence with some grove and funk in it. Most people move a good bit when they listen.
4. Who are three bands you'd like to tour with?
Iron Maiden, Helloween and Unleash the Archers.
5. How has Covid affected what you do?
It hasn't really affected us that much. We are geographically separated anyway, so we collaborate over long distance anyway.
6. What's your take on the current state of Hard Rock/Metal?
We believe that a new resurgence is happening and there is a lot heavier music out there recently. Since hip-hop or Top 40 is so saturated and country not knowing what the hell it is, metal has always had a consistency that is always there and is loyal. More people are noticing that who maybe didn't or wouldn't before.
7. What's the current music scene like there in Maryland?
Except for a few local bars, it is pretty non-existent.
8. What's your take on the royalties that streaming services pay out to artists?
We believe that the artists get screwed as far as not receiving more of the profits of their work, but that is the market and the mechanisms in which music is heard and distributed.
9. What's next for Reap the Light?
We are now working on some new music which is a concept album that deals with the 7 Deadly Sins. We have Laura Guldemond, the lead singer from Burning Witches who worked on the first song of the album called Isolate (Sloth) with us. We will be creating music for each of the seven deadly sin songs. We are planning a Summer/Fall 2023 release for that album.
10. Any shoutouts?
Yeah, a shoutout to Tim Ripper Owens and Laura Guldemond for collaborating with us on some of our music.