The Isolated Brigade (Rock) - Chicago, Illinois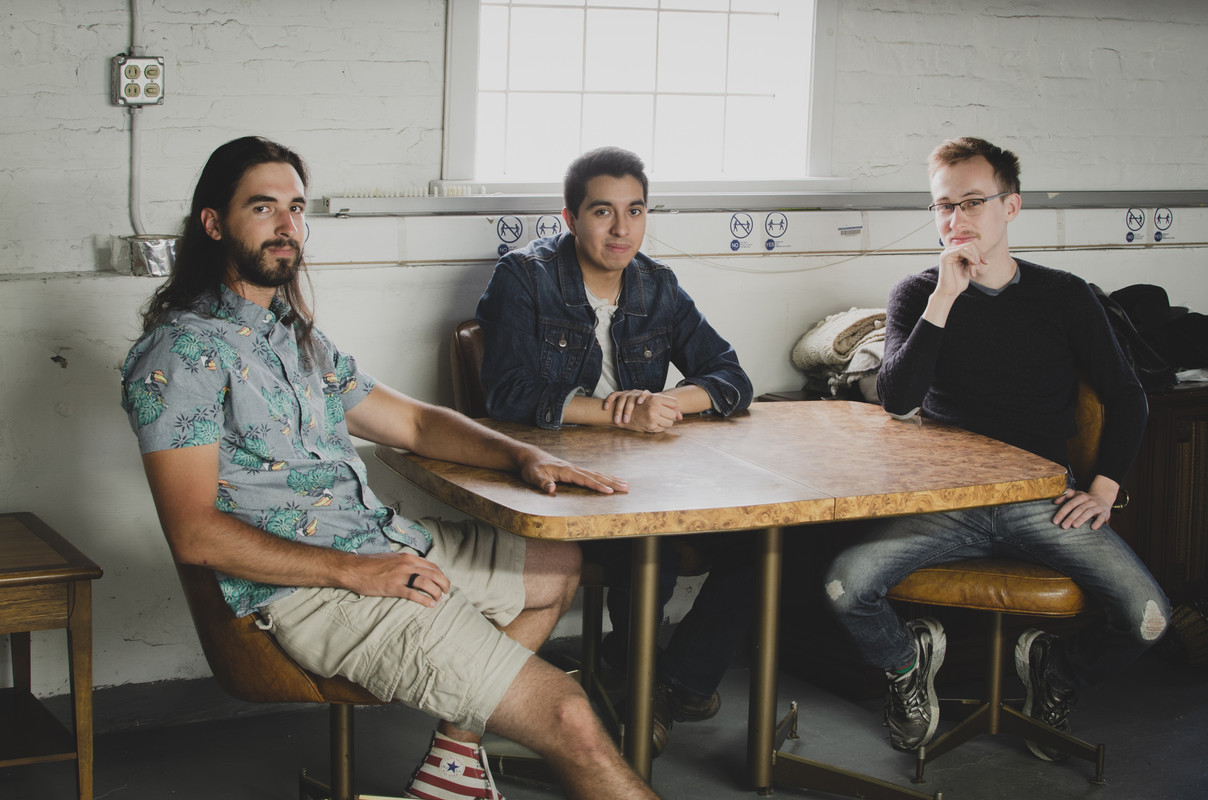 Instagram
The Isolated Brigade is a native Chicago band that brings back hints of classic & garage rock acts with a kick-back attitude. The Isolated Brigade's influence spans from 70s rock groups to 80s metal to 90s grudge resulting in an eclectic sound. The Isolated Brigade advocates for individualism in a world of conformity while intertwining fantasy with their music and lyrics.
Upcoming Shows:
More shows coming soon.
"Whale Tale" Single Review
The track opens with a more laid back tempo and atmosphere with its soothing riffs. The tempo picks up a bit as it steadily traverses towards the chorus. The track creates a wonderful sound of relaxtion and wonder with its dynamic layers. While purely instrumental, the track showcases quite a lot that the band can conjure up.
Verdict:
The Isolated Brigade create a soothing ambience with their newest single.
"Agony or Bliss" Single Review
The track kicks off with a siren like guitar riff to get things going. The instrumentation then picks up with a Southern Rock like twang. The melodic vocals chug along with it and create an easy to sing along to verse. The track breezes ahead with a Queens of the Stone age like Rock quality to it. The drum work becomes a marching atmosphere at the chorus. That drumming continues while the guitar solo is going on later in the track. When all of the instrumentation comes together, it's quite explosive. When the ending comes, the chorus closes things out and then it just stops on a dime.
Verdict:
The Isolated Brigade take their Rock sound to 11 with their newest single.
"Celestial Canyon" Single Review
The track starts up a bit timid before veering into a more Spacey Rock sound with its lyrical content and riffs. It's a different sound for the band and will be an acquired taste for some. The chorus amps up the intensity before heading back into the more steady second verse. There's a slight Experimental Rock sound that follows before the chorus kicks back in. The third verse is more dynamic and features some solid guitar work. The chorus helps close out the track on a roaring note.
Verdict:
The Isolated Brigade switch things up via their newest single.
"Stuck on Payroll" Single Review
The track starts off with a little guitar riff to steadily set things up. The instrumentation picks up and the melodic groove is on point as the vocals kick in. There's an Indie Rock vibe to the track as it glides along with its melodic vocals and easy listening, catchy riffs. The vocals make every word more passionate than the last and strikes a chord with the listener. The guitar solo later on is a nice touch but comes off as a tad short in length. Luckily towards the end of the track, the guitars come back to the forefront to close things out.
Verdict:
The Isolated Brigade have another catchy Rock single on their hands with "Stuck on Payroll".
"Murmurs of a Mellow Mind" Single Review
The track kicks off with a simple riff and eventual vocals to get things going. The vocals and riff go hand in hand for the first forty seconds and eventually more instrumentation joins the fray. There's a slight guitar solo before the vocals kick back in to begin the second verse. The track has more of a fuzzy Rock feel to it. A throwback Rock sound with a slight kick up later on as a guitar solo takes things even higher. Overall the track is a nice evolution of sound for the band and it'd be interesting to see where they take it next.
Verdict:
The Isolated Brigade churn out some good ol' Rock goodness with their new single.
-Interview- (11/16/20)
1. What's new with the band?
Maximillian: We have been pretty quiet over the last year due to personal lives. Each of us were focused on furthering our careers while slowly working on new material. With that said, we have a lot in store. New music, new sound, new artwork, potentially some music videos, and more professional promotional help. All in all, although this past year has been quiet on our end, we feel there is a lot to come at the end of 2020 and through 2021.
Alex: Trying to stay sane in quarantine life.
2. What can you tell us about the new music?
Maximillian: With our previous lineup on our first EP, it was more hard rock centered. With these new releases, we each have contributed something different to the sound. I feel these songs have a variety of range with genres.
Steve: We've had parts of the new EP kicking around for quite a while now. The timing was right for all of us to convene and get it all recorded. Everyone has at least one song where they're the primary writer, so there is some variety in the dynamics and sound direction.
Alex: Stuck on Payroll dates back to early 2016, so yeah been sitting on that one for a while. After some lineup changes, it kinda made sense to try a new variety of sounds and Stuck on Payroll is probably the least aggressive of the bunch.
3. Any music videos in the works?
Maximillian: We currently have a music video to release with our first song, Murmurs of a Mellow Mind. Nothing super crazy, just a few couple friends of ours having fun with an idea I came up with. They were nice enough to record it for us. We are also working on a video for our second song release, Stuck on Payroll, when that releases in December. All in all, we cannot promise a music video for each song we release but we hope to have at least something.
4. What do you miss most about performing live?
Steve: When the band is in sync and the fans are resonating with the music, the energy that would be created is what I miss most. Everybody was there to have a good time, and if they did, our job was accomplished.
Alex: Being loud and feeling the waves coming off your amps. It's one thing to be able to jam in a practice room playing for your neighbors, but it's another to play to other music lovers who can really jive with what you're playing. Also, just miss hearing other acts perform.
5. What are you currently listening to?
Steve: Nanidato- Future Funk / Japanese disco, Aether Realm- Melodic Death Metal from North Carolina, Cattle Decapitation- Death Metal from California.
Alex: A lot of David Bowie and Frank Ocean who are probably far opposites in terms of music genres but really love how diverse both can be. Low by David Bowie seems to be a perfect album for quarantine. Listening to Bowie lead to more Lou Reed/Iggy Pop as well as Nine Inch Nails. Also, some Robert Fripp since he has been releasing his Music for Quiet Moments series.
Maximillian: I can't really name a particular band cause I have been listening to whatever people show me or what pops up on my feed. Although not rock, there is an artist called Pogo I do enjoy listening to. My daughter enjoys dancing to his music.
6. What do you think about how streaming services pay out royalties to artists?
Steve: It's a tricky subject. Obviously it's great that lots of people can listen and discover your music. New fans ideally means more music, merch, and concert tickets (eventually) will be purchased, which will help you be able to do what you enjoy. However, it's not easy to write and record music. It takes talent, skill, and hardwork. It's not something that everyone can do, and the people who do should be compensated fairly. It's their livelihood, and if they can't live comfortably on the royalties they are receiving, eventually they won't be able to continue doing it anymore.
Alex: what Steve said.
Maximillian: I agree with Steve as well and of course getting paid fairly for the music we write/record would be fantastic, but personally, I am happy with people all over the world hearing what we wrote. I'm not shooting for the stars but just telling my daughter when she's older that people around the world listened to what we wrote is all I can ask for. But again, money is nice.
7. What can you tell us about any upcoming artwork for upcoming releases?
Maximillian: We have a phenomenal artist, Brad Hofbauer, who has been creating some fantastic work for us. The three of us are musically creative but when it comes to artwork, we kind of suck. Luckily, Brad is a wizard at what he does and we have yet to be disappointed in anything he's created for us. You can find his work at
www.grafxone.com
Steve: Brad, Brad, he's our man; if he can't do it, nobody can.
8. What do you wish to accomplish in the next year?
Steve: Fully develop ideas / riffs into quality songs. Catch a Largemouth bass that weighs 6 pounds or more.
Alex: Work on learning new things on guitar whether from this book from Rick Beato, a YouTuber, or looking up other techniques online. There's definitely different practice routines that I picked up right at the onset of quarantine that I found difficult to work through, but 5 months on, feels like I'm actually flying through them and can actually put a timeline for the progress I'm making. Maybe actually learn Free Bird.
Maximillian: I hope we are able to release more music this time around. Originally, we released an EP back in 2018 and that was that. This time, I'm hoping there will be more than 5 songs and by the looks of it, that goal will be accomplished. We are aiming to release one song every 4-6 weeks. With my personal life, I hope to obtain my license to become a Licensed Clinical Social Worker and continue providing support for those in need.
-Interview- (8/13/19)
1. How did you get started with music and how did you develop your sound? Who thought of the name "The Isolated Brigade" and is there any meaning behind it?
Maximlilian: Personally, I began playing music at the age of 5 starting with piano. At the age of 14, I learned bass, guitar at 16, drums at 19, and mandolin at 20. My father would play a wide range of music around me, such as classical, progressive, rock, new wave, etc.
The Isolated Brigade started with Alex and myself. We have been friends for the last 20 years and have been playing music together the last 11 years. We did a project our senior year of high school under the name The Isolated. Once college started, we took a break to focus on school. Once Alex returned from college, we started to play music again but this time under the name The Isolated Brigade thanks to our bassist, Steve, being fascinated with military stuff, especially a commando unit called Devil's Brigade from WWII. Our sound developed from having different influences growing up. Alex is big on grudge, Steve is big on metal, and I am big on 60-70s rock. We combine those influences into our own unique sound.
2. What do you want people to take away from your music?
Maximillian: All I want is for people to enjoy our music. We like to play for fun and just enjoy ourselves, and if people can appreciate that, well that would be fantastic. Maybe listen to the lyrics and see if you can relate or hear the instruments playing and see if you can feel the rhythm.
3. How would you describe your sound to the average listener?
Alex: Alternative/Hard Rock.
Maximillian: With influences spanning 60s-70s rock groups, progressive rock, 80s metal, 90s grunge, and modern alternative, the band revisits the style and themes of The Who, Iron Maiden, and Nirvana. The result is a truly eclectic sound, seamlessly merging each musician's influences into a single voice. The Isolated Brigade draws upon themes from their respective influences, advocating for individualism in a world of conformity, and choosing to face reality when confronted with fantasy. Their powerful lyrics combined with the utilization of fuzz and distortion effects reminiscent of The Rolling Stones and Black Sabbath gives The Isolated Brigade a distinctive style within Chicago's local music scene.
4. Who are three bands you'd like to tour with?
Steve: Primus, Ghost, and Devin Townsend.
Alex: Foo Fighters, Pearl Jam, and Arctic Monkeys.
Maximillian: The Who, King Crimson, and The Strokes if I had to choose a band from this generation.
5. What are your three desert island albums that you'd never get tired of listening to?
Maximillian: The Who's Quadrophenia, King Crimson's Discipline, and The Beatles' Revolver.
Steve: Iron Maiden's Seventh Son of a Seventh Son, Gojira's The Way of All Flesh, and Jethro Tull's Thick as a Brick.
Alex: Nirvana's Nevermind, Radiohead's OK Computer, and Queens of the Stone Age's Songs for the Deaf.
6. What's your take on the current state of Rock?
Steve: Many people think it's dead, but there are tons of great acts out there. You just have to look for them, and with the power of the internet, it couldn't be any easier. You might have to shift through the dirt a little more, but there are many gems out there. Blood Ceremony, Uncle Acid & The Deadbeats, and King Gizzard & the Wizard Lizard are phenomenal, newer rock bands that have formed within the past 13 years, and are putting out fantastic music. There are also tons of great instrumental only bands right now, such as Mono, Plini, Russian Circles, and We Lost the Sea, that all show that you don't need vocals to have some emotionally charged music.
Maximillian: Rock changes within each generation. Each generation feels their version of rock is dead. For example, our parents may feel the music played today is awful compared to what they grew up with but their parents were saying the same thing 30-40 years ago. Rock isn't dead but rather transforming into something else. I can't necessarily say I know much about modern rock but it is still there for many people to enjoy, you just have to decide what kind of sound you like and keep an eye out for bands with that particular sound.
7. What's the current music scene like there in Illinois both locally and statewide?
Maximillian: The thing I enjoy about Illinois is how many different music scenes there are. You've got a scene for rock, punk, rap, hip-hop, metal, country, and all other genres. For example, some other bands we have played with fall under different genres than we do. We've played with metal acts, punk acts, pop acts, acoustic acts, you name it. There are a lot of bands/artists in Illinois in general and whatever sound you are looking for, you're guaranteed to find it here.
8. What's your take on legal/illegal music downloading?
Steve: As with all things, there are positives and negatives. Pirating music isn't going anywhere, you can't stop it, so you might as well embrace it, to some degree. Everyone sees the number of pirated downloads an album has, and immediately thinks that's the number of lost sales they have. That isn't the case at all. More people take things for free because they have no monetary obligation to it. Some people like trying it out before buying, so they download the album, like it, and buy it to support the band. Others may pirate it because they've never heard/listened to the band, and that could lead to new fans. As a band, we're always trying to get our music out there to more and more ears. There's more than one way to do that. Sure, we would hope that everyone would pay for the hard work we're done. Downloaded copies could lead to even better things than just a few more album purchases, so you just have to look at the bright side of certain situations.
Maximillian: While musicians should be able to make money off their music, personally, I just want people to enjoy what we write. If they downloaded it illegal and enjoyed it, honestly, I'm happy. Granted, money would be nice but I would hope the individuals illegally downloading our music would support us one way or another.
9. What's next for The Isolated Brigade?
Maximillian: We are currently working on our second EP that should be released well before year's end. While our first EP was hard rock focused, our take on our second EP will have a slightly difference approach. While hard rock will still be present, we plan to experiment with other genres a bit.
10. Any shoutouts?
Maximillian: Our fans of course. Without them, we wouldn't be where we are today. I'd also have to give a shoutout to my beautiful daughter who has taken up an interest in music, especially with the drums and piano.