2 Red Lights churn out high quality singles with ease on their new EP.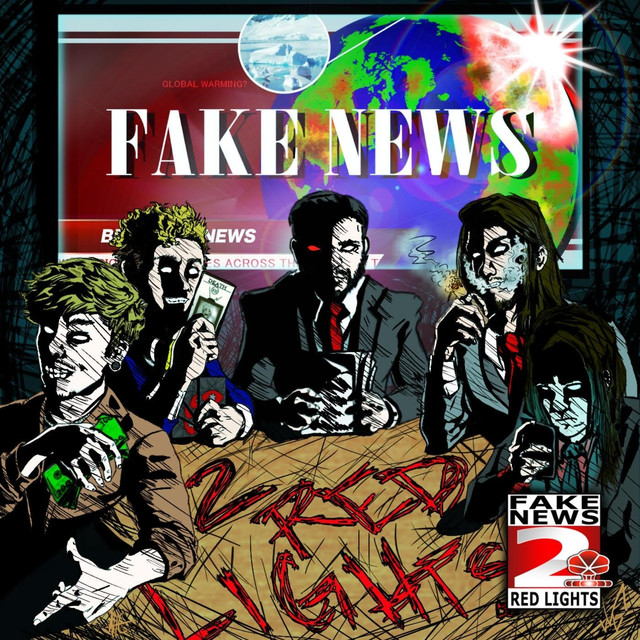 www.facebook.com/2redlightsofficial
From: San Antonio, TX
Sounds like: Experimental/Rock
2 Red Lights are back with an EP that features some previously released tracks that were re-recorded as well as a new track with a few remixes. Let's dive on in and tell you how it fares. The opening track "Tulpa" gets the adrenaline pumping early and often. The Post Hardcore sound is present during the high octane track. It's extremely catchy but has a harder edge as well. It's quite the opener, that's for sure. The single "Bloodshed" starts off with a killer riff and builds to an eruption of fast paced drums and a Hard Rock sound. The melodic vocals kick in and immediately pulls in the listener with its infectious chorus. The instrumentation goes full speed ahead and the breakdown that comes in near the halfway mark is a nice addition. The radio friendly appeal of the track is off the charts and brings to mind a more modern Enter Shikari or even A Day To Remember type sound. There's a guitar solo later in the track that takes it to a completely different level. The track then takes a Stick To Your Guns type turn with sample clips while a breakdown plays. The chorus kicks back in and closes out the single on a high note. The track is six minutes long but showcases the tremendous talents of the band perfectly. "Wayward Wind" is awesome. The track has tons of depth and is catchy as hell. There's an Alternative Rock vibe to the track as it drives along full speed ahead. The next track is an acoustic version of "Wayward Wind". The track aims to pour even more emotion out of the track and it definitely succeeds in doing so. An 8 bit remix of "Wayward Wind" is next and it's an acquired taste like most 8 bit remixes are. The closing track is another remix of "Wayward Wind", this time the remix it has an early Enter Shikari/His Statue Falls vibe to it. It takes away from the natural catchy sound that the original version brings to the table. If you're into dance remixes of tracks, it might be worth checking out. Overall, 2 Red Lights have a few original tracks here that really really shine bright. Don't fool yourself, they're the real deal.
Verdict:
2 Red Lights churn out high quality singles with ease on their new EP.