There's so much to like on the new album from Freight that you need to hear it to believe.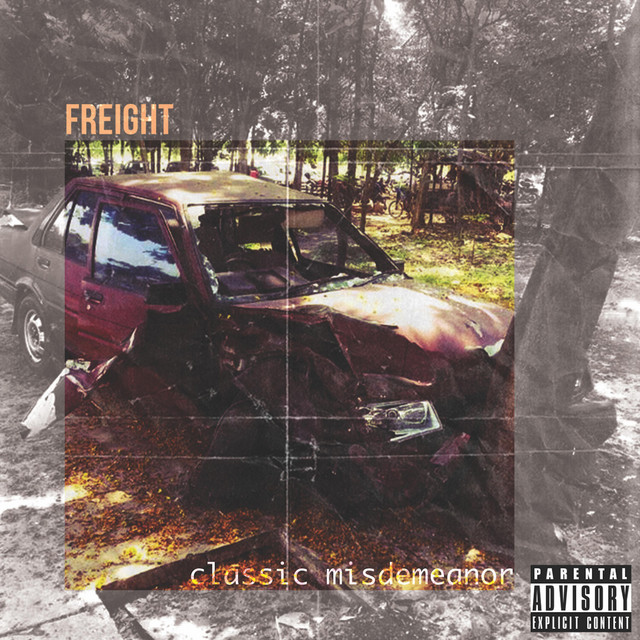 www.facebook.com/freighttheband
From: Dayton, OH
Sounds like: Rock
"906 Jungle Street" is crunchy and high energy right from the get go. After a lengthy Hard Rock laden intro, the vocals kick in around the two minute mark. It's a nice opener that would help set things off at a live setting as well. "Zaleski" is a rockin' good time. There's almost a Psychobilly feel to it as it captures that genre style with its riffs and vocals. "Daytime Television" has a dash of lo fi Hip Hop to it in its vocals and melody. It's a different sound direction but works pretty well overall. "Science Of Attraction" has ballad like features within its sound. It's slower, more timid and emotional than the previous tracks for sure. "Late" has an old school Rock feel to it ala Johnny Cash. It works wonders and is pretty catchy. "Summer Fling" has a Weezer vibe to it. The Indie Rock/Punk sound is prevalent and once again shows off a different side of the band. "Chase The Dragon" is bouncy and a pure Rock track that'll cling to the ears of any listener. Very top notch! "Ephyra" is on the slower side of the spectrum but has its moments of upbeat energy to it. "Jailbreak" takes a drastic heavy turn. The track has a sharp edge to it and will surely induce some mosh pits live. "Passing" is another ballad that pulls at the heartsrings of the listener. The guitar work is on point and really drives the track to an even higher level. "Die Alone" has that Rockabilly sound that is dancy, bouncy and really infectious. "Only Better" is the closer and longest track on the album clocking in at almost eight minutes. The track basically ends at the 3:11 mark and is just ambient noise from then on. The first three minutes is really solid and helps close things out on a high note. The bonus track "Sasquatch" complements the opener really well. It's purely instrumental but the tone and delivery is pretty similar to the opening track.
Verdict:
There's so much to like on the new album from Freight that you need to hear it to believe.