Jumping The Gun have that radio friendly Rock sound that's hard to stop listening to.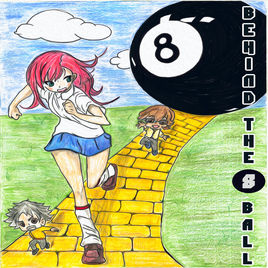 www.facebook.com/jumping.the.gun.official
From: Pensacola, FL
Sounds like: Rock
Jumping The Gun hail from the rich music state of Florida and intend to bring to their catchy Rock stylings to the masses via their newest full length album. How does it fare? Let's find out in our newest review. "Perspectives" opens up the album with a nice upbeat sound that clings to the listener right away with its catchy riffs and vocals. "Consequential Cycle" is melodic in all the right ways as it glides along with confidence that few up and coming Rock bands can muster up. "False Faces" has more of an acoustic feel to it as it slows the pace down for a bit but ramps up the emotional level while doing so. "Socks" has a lot of dynamic layers to it and is worthy of multiple listens to really appreciate it fully. "Expectations" twists and turns with passion and emotion that'll get listeners singing along in no time to it's catchy lyrics and groove. "Twisted" keeps up the Alternative Rock steady pace and keeps the catchiness coming at a nice clip. "Addictive Ambitions" has a touch of 90's Alternative Rock to it. It's super catchy, more methodical in its delivery and has tons of depth. The track closes in on the six minute mark but it doesn't ever feel like it wears out its welcome. "Graduation" brings the pace back down for a little. The ballad type track will surely bring out the lighters in the live crowd setting. "Too Lost To Be Found" kicks back up the pace and the Rock radio sound. It's awesome and will be a sure fire hit on radio. The closing track "The Turtle Song" is more slower paced and closes the album out on a nice somber level. Every track on the album could be a single. They really know how to crank out the jams and if you're into radio friendly Rock, you need to check them out as soon as you can!
Verdict:
Jumping The Gun have that radio friendly Rock sound that's hard to stop listening to.