Weight Of Emptiness elevate their Metal sound to even geater heights with their newest album.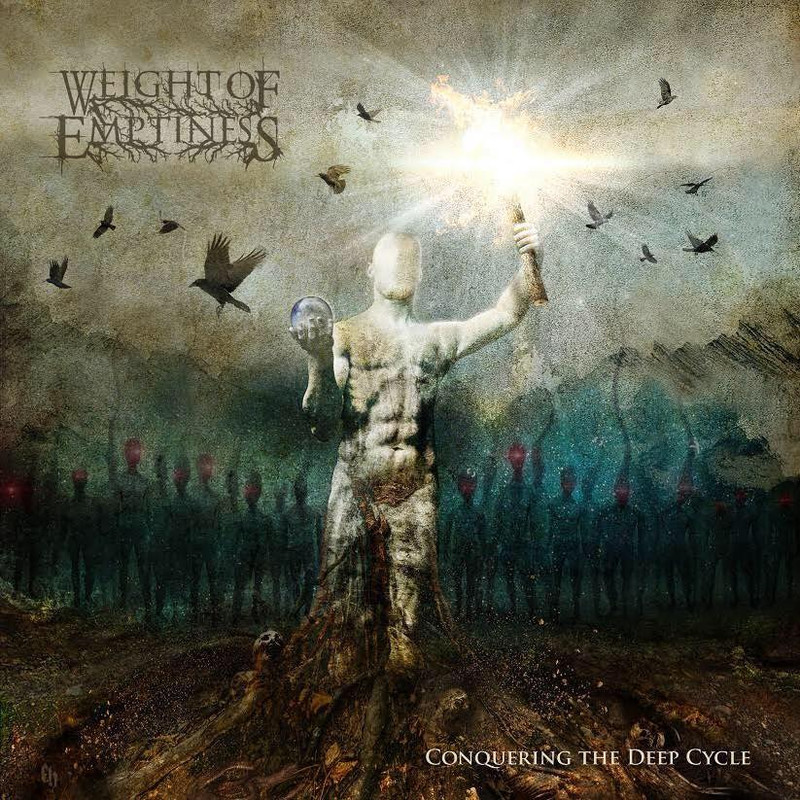 www.facebook.com/weightofemptiness
From: Santiago, Chile
Sounds like: Avant-garde Death Metal
The opener "Conquering" is a short intro track that conjures up instrumental tones that builds a darker atmosphere. "Invisible Mind Workers" has a lot going for it. The early In Flames vibes are strong with the track as well as some Cradle Of Filth. The track is extremely heavy and really never lets up. "Chucao" keeps the heaviness going at full speed. There's a section of the track that breaks into a calm like setting before blasting back off with some awesome guitar work and clean singing. The single "The Flame" blasts down the doors of the Metal genre. The track is hard as nails and deserves your attention with its intensity. "Lapse of Insanity" slows things down for a bit at first before transitioning into a more Progressive Deathcore like sound. The track has more of a controlled chaos to it than the previous tracks. "Lamentos" is softer and more like a Metal ballad. The track wears its heart on its sleeve and will get those live lighters up in no time. "Eleven Ravens" gets back to the crunchy Metal sound is hard, heavy and mosh inducing. The guitar solo on the track is incredible. "Drainers" has a bit of Unearth to it. There's so many layers on the track as it twists, turns and just knows how to lure in the listener with riffs, breakdowns and melody. "Lurking Hope" will be a fan favorite in no time. The track just needs to be heard to be believed. "Two Years Alone" features a more Killer Be Killed like sound as it's packed with melody, brutality and riffs galore. The closer "Deep Cycle" is a synth laden outro that track is ambient in nature. The album overall is quite good and enough depth that Metal fans will find something they enjoy.
Verdict:
Weight Of Emptiness elevate their Metal sound to even geater heights with their newest album.