Mile 134 talks about their signature Metal sound, adjusting to play acoustic shows and much more.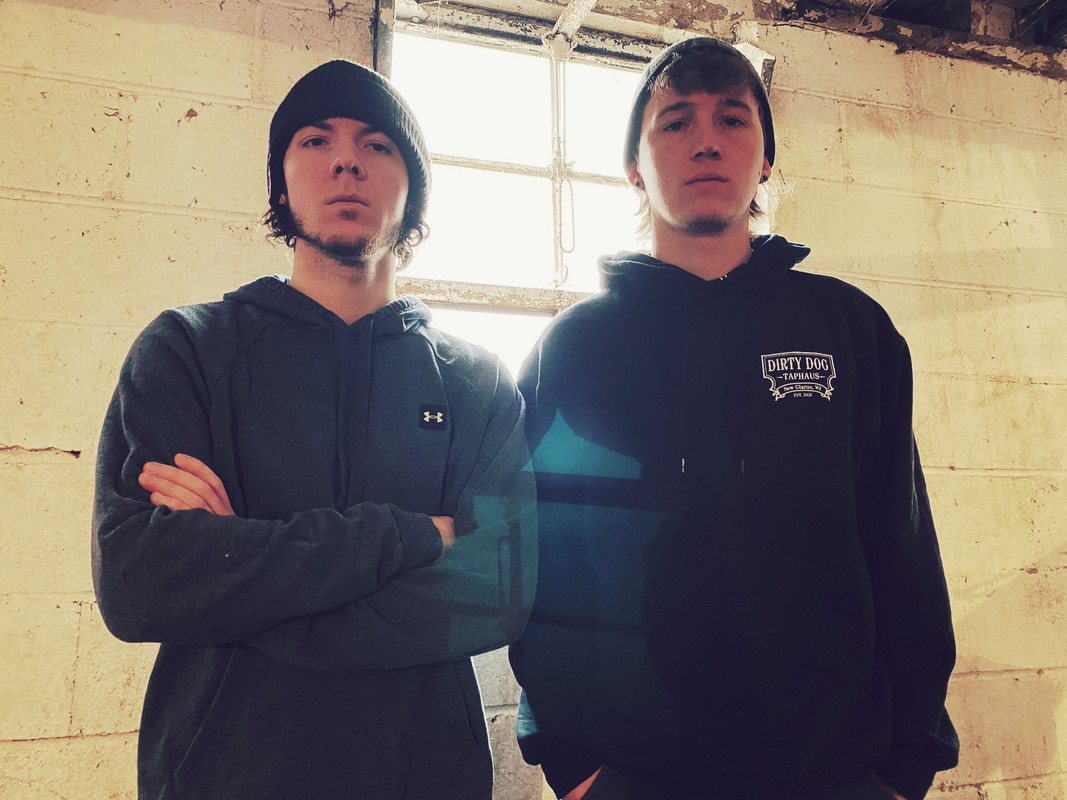 www.facebook.com/mile134band
From: Wisconsin
Sounds like: Rock/Metal
1. How did you get started with music and how did you develop your sound? Who thought of the name "Mile 134" and is there any meaning behind it?
We got started with music back in our early teens. We didn't show much interest at first and our instruments kinda sat in the basement for a while. I (Trey) actually started on drums, and Tristan started on guitar. We eventually switched when I figured out how much better of a drummer Tristan was going to be then I would ever be! Right away, our biggest influences were Nirvana and Metallica. Metallica is what made me what to play guitar; Nirvana is the band that made me want to write songs. We started out as an alternative rock-type band, then progressively started getting "heavier."
The Name "Mile 134"….ah yes. A little back history; we actually used to race dirt bikes off road, and had kind of started the band during this time. The band started getting more serious and we were trying to come up with a name. We had a hell of a time coming up with a name, and on the way to one of our races, we saw the road sign "Mile 134," and decided that was going to be our name. So really there's no meaning behind it. It's kind of a silly name, but also dark, and cool at the same time.
2. What do you want people to take away from your music?
What we want people to take away from our music is just for people to connect with it and understand the messages we are trying to get across. Every single song we write comes from something on a personal level. Every lyric we write has meaning to us. Music is an outlet for us, and we want our fans and listeners to be able to find comfort or connection with our music as well. We are literally doing this because we love it and it is an outlet for us
3. How would you describe your sound to the average listener?
We've been called A LOT of things throughout our musical endeavor. We've been called, "90's metal, groove metal, etc." We are flattered to be called all of these things. I don't know exactly how one would describe us. We'd like to think, "Metal with substance" is a good description.
4. Who are three bands you'd like to tour with?
Three bands we'd like to tour with……a badass two-piece band like, Rig Time (Lacrosse, WI) ….and go out on a limb and say some of our biggest influences, Slipknot and Alice In Chains.
5. How has Covid affected what you do as a band?
Covid really took a toll on our live shows in 2020-2021. We did a LOT of live streaming, which was cool and a neat experience, but doesn't give you that same high as playing in front of a live crowd. We also ended up doing a lot of acoustic cover shows, playing everything from Johnny Cash to NEW country to modern alt rock just to be able to play shows. This was cool because it allowed us to experiment, work on our acoustic game, and help our clean vocals. The acoustic shows totally opened us up to a new crowd who were impressed that we could do the acoustic style shows, and then do our heavier original shows and music as well.
6. What's your take on the current state of Rock?
Hard rock and metal is in a good state here in Southern WI! There are so many bands doing so many different styles of hard rock/metal you're bound to find a genre or sub-genre you like….you just gotta look LOCAL!!!
7. What's the current music scene like locally there in Wisconsin?
The music scene in Wisco is so diverse, especially from where we are at in small town Wisconsin. There's a lot of blues/polka/county/cover bands by us, and it's cool to be able to play in front of these crowds and get a good response. Everyone -regardless of musical genre- appreciates a good live show/band! We are fans of all genres of music, so we go out and support local acts, and they do the same for us. It's really a supportive environment for a town of 800 people!
8. What's your take on the royalties that streaming services pay out to artists?
Music takes passion and dedication to make and write. For the streaming services to take the cut that they do out of musician's own original music, it's a pretty tough pill to swallow. I know I know….music is not about the money, but it's the band's or musician's hard work and dedication that should be rewarded.
9. What's next for Mile 134?
Next for Mile 134…..We are slowly writing and demoing new music in our home studio, as well as playing a handful of shows throughout the months. We'd really like to put out a GOOD full length album, develop our presence more on platforms and in more areas, and definitely setup some weekend tours and week-long tours. It'd be really cool for this to turn into a full time thing, but that's every band's dream isn't it?
10. Any shoutouts?
Shoutout to our mom and dad, Jozey, Uncle K and Aunt Lesa, Grandma and Grandpa Waage, our boy Josh, our biggest fan Vegas, the rest of our family and friends, all of the bars and venues who have given us a chance, and to everyone involved in our dream of playing music. We appreciate all of you more than you know.