Crafted Conviction talks about their old school/modern Rock sound, upcoming plans and much more.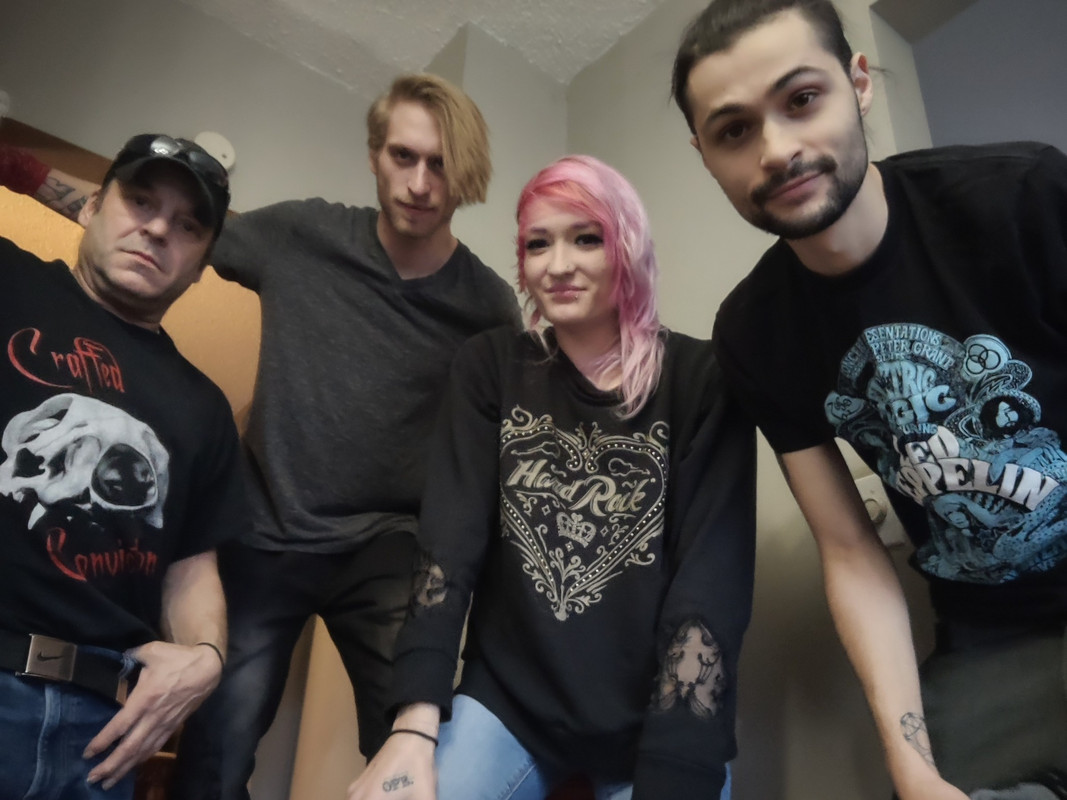 www.facebook.com/CraftedConvicition989
From: Michigan
Sounds like: Rock
1. How did you get started with music and how did you develop your sound? Who thought of the name "Crafted Conviction" and is there any meaning behind it?
Me, the bass player, and guitar player were in another project previous to this one and because of covid-19 the singer decided to step down. So we recruited Katelyn (our current singer) and kept the train rolling. The name came from what we wanna do as a band, and that's to bring back the good ol' rock n roll sound and add a new age twist too it! Conviction: "A firmly held belief or opinion." We believe our sound is what the Rock world wants nowadays with bands coming out such as Greta Van Fleet, Dirty Honey(etc).
2. What do you want people to take away from your music?
We want people to get that "Rock isn't dead" feeling. We want feel good vibes and a good time taken from our music.
3. How would you describe your sound to the average listener?
Old school Hard Rock with a new school twist.
4. Who are three bands you'd like to tour with?
Dirty Honey, Guns N Roses, and Mammoth Van Halen.
5. How has Covid affected what you do as a band?
At first covid affected us with playing out and we had to go live on fb or do online shows. Other than that and original singer leaving that's it.
6. What's your take on the current state of Rock?
I think the current state of rock could use Crafted Conviction.
7. What's the current music scene like locally there in Michigan?
The local scene in Michigan is pretty good,there's bigger venues for locals to play such as Diesel Lounge in Chesterfield,Mi. Also Token Lounge in Westland, MI and Harpo's in Detroit, MI. With some good local bars to play as well.
8. What's your take on the royalties that streaming services pay out to artists?
They could definitely do better.
9. What's next for Crafted Conviction?
We are releasing our new single 'Total Satire' in April then we are releasing an EP sometime in June.
10. Any shoutouts?
Shout out to 101.1 the Wrif (our local radio) station in Detroit for playing our music!!