Audation talks about their Power Punk signature sound, upcoming plans and much more.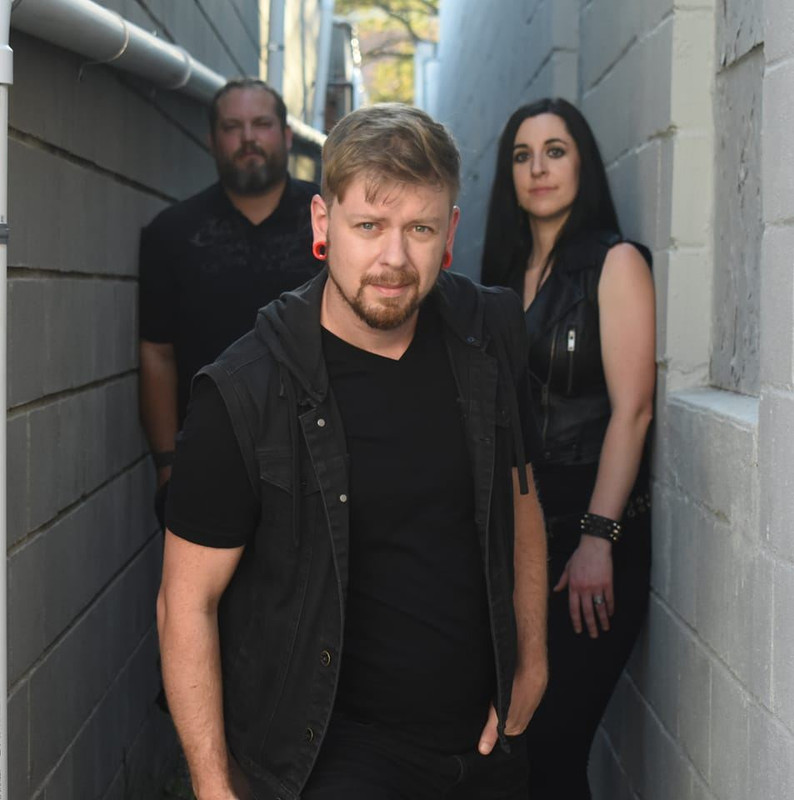 www.facebook.com/Audation
Sounds like: Power Punk
From: Nebraska
Questions answered by: Jamin Schrader: lead singer/guitarist.
1. How did you get started with music and how did you develop your sound? Who thought of the name "Audation" and is there any meaning behind it?
I have been playing guitar and drums since I was about 12 years old. I have started and named several bands of various genres which usually broke up when the lead singer would quit. Frustrated about all the wasted time put into projects that didn't last, I decided to start a new band with myself as the lead singer. I knew I could count on myself to stick it out. Eventually I got vocal lessons and improved my chops and really started to enjoy singing beyond just the original motivation.
In 2012, my friend Tanner Clemens and I were working together at a non music job. We were throwing out ideas for a NAME of a band instead of just picking a word or phrase that mean something else. We loved the idea of courage, especially crude, unrefined courage. We settled on Audation, an original twist of the word Audacity, signaling our commitment to step out from the norm in a brave new way and not follow the usual paths. As far as the sound goes, Audation was originally a dubstep/ rap rock trio with Tanner on keyboards and rap, Jamin on singing vocals and electric guitar, and Jamin's brother Sam on drums. Tanner and Sam did not stay in the band very long though, and every time Jamin replaced a band member, the sound changed a bit.
Jamin and Deborah got married in 2016 and they started playing open mic nights with Jamin on guitar/vocals and Deborah on bass/vocals. They had so much fun that Deborah eventually subbed in on bass in Audation. After a few years of having poor success holding onto a serious drummer, Deborah switched to drums and we welcomed Andrew Mihm on bass guitar to complete the lineup we have today. Our current sound is what we would call "Power Punk." A combination of upbeat, messy, fun, punk rock, and the "big guitars" sound of power metal.
2. What do you want people to take away from your music?
We want people to have fun with our music. Our lyrics are not silly, we are not a joke band, but we are a band who does not take ourselves too seriously. Whether it's Deborah's drum solos in the middle of our sped up versions of 80s love ballads, or Jamin hanging upside down and playing guitar in our tiktok videos, we love to have fun. Our song lyrics are about not giving up during hard times, remembering loved ones, not giving up on your dreams, love that lasts forever, and many others of the wide range of human emotions. Our goal is to inspire our friends old and new to live a brave, full life.
3. How would you describe your sound to the average listener?
Our music at a first listen could be easily mistaken for pop-punk along the veins of Simple Plan, Yellowcard, Green Day etc, and I think our ideal fan would like that kind of music too, but we also have quite a bit of hard rock influence in our musicality with Jamin's dual guitar solo harmonies and our "big guitars" sound. I don't really mind if you call us Pop-punk, or just rock. We just want to entertain and inspire.
4. Who are three bands you'd like to tour with?
The Husband-wife dynamic is a huge part of our band Identity, and we love seeing similarities in other bands. We would love to go on tour with Skillet. They also have a husband and wife in the band, and we are huge fans of their music and their message of hope. Switchfoot is a band of brothers that I have always looked up to and have one of the greatest live shows I have ever seen. It would be a dream come true to tour with them. I would also not mind being the lightest band on a tour of heavier bands like Stone Sour or Love and Death. I am sure that people who love heavy music will love us too.
5. How has Covid affected what you do?
I had a few band members quit right before covid, So i spent most of Covid rebuilding. By the time I was up and going to the point where covid could be slowing me down, I went into the studio and started recording the album Believe the Hype, which will be out in October 2022. With things opening back up, it is still hard for an original rock band in Nebraska to make progress when most bands are screamo metal and most venues want country or 4 hours of top 40 covers, but we are sticking to our guns and making friends along the way.
6. What's your take on the current state of Rock?
There is so much noise right now, with the rise of Tiktok, IG and other platforms: there are more choices than ever for fans. It is harder than ever for a decently good, but not yet famous band to get the attention they deserve. Make no mistake, Rock Music is alive and well. Gen Z and younger love good music just as much as all the generations before them.
7. What's the current music scene like locally there in Nebraska?
No one is doing what we are doing in Nebraska. Bar owners don't want original rock bands. We've been turned away from many venues being told "come back when you can do 4 hours of covers" and adults that can go to bars rarely want to come out and see a new band they know nothing about. It's hard to get people to give you a chance. It's very competitive because Nebraska is a huge Country Music state, so there are only so many rock fans to go around locally.
8. What's your take on the royalties that streaming services pay out to artists?
I have had Audation songs on streaming services back in 2012-2016 and never made enough money to break even on the hosting fees. I heard that Streaming payouts did just get a significant bump, and that is great news in a time when few people still buy music.
9. What's next for Audation?
Audation is releasing a 7 track album in October called Believe the Hype featuring already released singles; Pockets, and Fading in the Distance. Believe the Hype will be available on all platforms. We also have several upcoming shows in Iowa and Nebraska, and several songs written for future releases.
10. Any shoutouts?
Very few venues give a chance to original rock bands right now, much less pay them. I want to give a shout-out to Gray's Keg in Lincoln for being an excellent venue to work with that values original rock music. I also want to thank 104.1 The Blaze out of Lincoln, NE for spinning our single, Pockets. I also want to thank our loyal fans who have stuck with us throughout the years. Thanks for rocking out with us!