East of Anthony talks about their sound development, dealing with the pandemic and much more.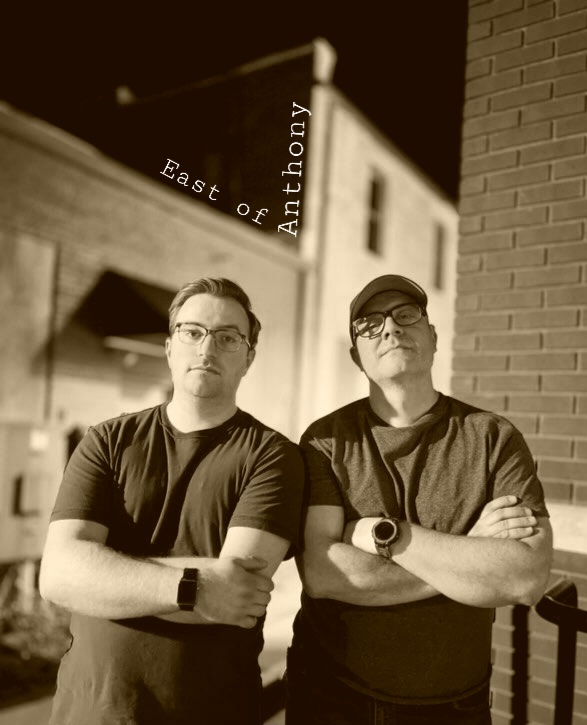 www.facebook.com/profile.php?id=100081597522623
From: Arkansas
Sounds like: Alternative Rock
1. How did you get started with music and how did you develop your sound? Who thought of the name "East of Anthony" and is there any meaning behind it?
I grew up in Tupelo, MS and spent my summers in Memphis, TN. It was during those years, my teen years, that I really started to appreciate music to a deeper extent. I was privileged to grow up with two very good friends of my parents, who were part of a famous band in the 50's and 60's I believe, and I remember going and watching them on a regular basis play and perform. I knew one day I wanted to play music too. I picked up my first guitar when I was 16 and the rest as they say was history. I was heavily influenced by 90's Rock/Grunge, so much of my sound comes from that. But at the same time, 2000's Rock as well as some Indie Folk also crept into my songwriting.
The name East of Anthony comes from, well, me. My name is Anthony. My Dad is from New York along with all his family. And I grew up in Mississippi. Well I now live in Arkansas. Therefore, my roots, are "east" of "me" - East of Anthony.
2. What do you want people to take away from your music?
I hope I can motivate people in a positive way with my/our music. If one or more of my songs motivates someone to keep going, to never give up, to pick themselves up even though they might fall, that'd be pretty cool.
3. How would you describe your sound to the average listener?
Rock/Alternative with a hint of Folk, if that makes sense.
4. Who are three bands you'd like to tour with?
Pearl Jam, Alice in Chains, and Deftones.
5. How has Covid affected what you do?
Due to Covid, like a lot of artists, I had more than the usual time on my hands. Time to reflect especially, which in turn allowed me time to really get creative with not only my art but my music as well. I went on a writing binge you might say and came up with a lot during that time.
6. What's your take on the current state of Alternative Rock?
It's definitely time for a Grunge revival of sorts I think. There is some good out there still, but not much. But I see it trying to come back. Hope we're part of it.
7. What's the current music scene like there in Arkansas?
I think it's really on its way up. There are some really good bands coming out right now making some great music. At Hand, Jupiter's Flytrap, and Springfield Ghost, Chainsaw Lassy to just name a few (and us of course).
8. What's your take on the royalties that streaming services pay out to artists?
Needs work.
9. What's next for East of Anthony?
Our new album "Nemesis" drops December 1st. Hopefully we can start gigging again soon to promote it. We just came off a good little stretch of shows and took a quick break but first of the year we plan to start up again.
10. Any shoutouts?
For sure. Shout out to the bands earlier that I mentioned and Justin from Full Moon Records. And also my homies in Memphis, TN - Mike Hewlett and the Racket, Fearless Dave and the Tsunamis and Mr. Stan Lewis, aka Foggy Brains.