Rimmy Grasa talks about their Hardcore style, the Australia music scene and much more.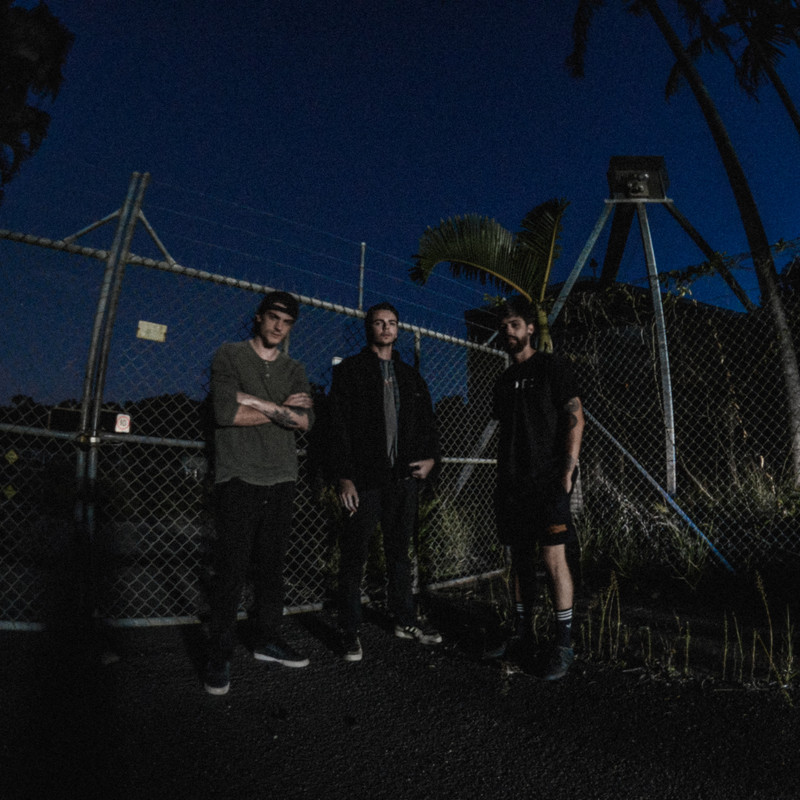 www.facebook.com/therimmygrasa
From: Australia
Sounds like: Hardcore
1. How did you get started with music and how did you develop your sound? Who thought of the name "Rimmy Grasa" and is there any meaning behind it?
Rimmy started back in 2017 with Riley and Josh when we met in tafe studying music. Our current lineup we actually all met at tafe but Billy didn't join until 2022. The sound we developed started out with Rileys metal and hardcore background and Josh's punk and pop punk inspirations. Eventually evolving to take Billy's grunge and nu metal bass style to create Rimmy's signature sound and style. There isn't necessarily a meaning behind the name for Rimmy Grasa. Riley came up with it playing around with translations. We wanted something that obviously sounded cool and people would remember but I think it gives a sense of limitless potential as far as artistic vision and music.
2. What do you want people to take away from your music?
We want people to feel a raw connection when they hear our music. Although the lyrics are very personal I think everyone is able to take something from it and connect there own experiences that resonate their lives with the music.
3. How would you describe your sound to the average listener?
We describe our sound as a unique blend of raw raging Hardcore drawing artistic visions from metal, punk, grunge and rock.
4. Who are three bands you'd like to tour with?
It would be a dream come true to tour with Queens of the stone age, Mudvayne or Kublai Khan.
5. How has Covid affected what you do?
I think covid did put a bit of a pause button on the band when it first broke out. I mean we kept jamming and trying to release music. But we were nearly ready to start playing gigs when quarantines and mandates were put in place. Looking back I think it needed to happen the way it did though. Our sound has grown and matured much more since back then.
6. What's your take on the current state of Hardcore?
There's definitely some awesome bands kicking it these days. It's much more accessible and on the for front of popular music than it was 10 or 15 years ago.
7. What's the current music scene like there in Australia?
The music scene in Australia is thriving. There is so many new and unique bands playing these days it's hard to keep up. Our last few gigs definitely reflect how strong the local Sunshine Coast metal scene is. It's been great meeting new people and seeing familiar faces coming back again to the all the shows.
8. What's your take on the royalties that streaming services pay out to artists?
Todays modern music consumption with streaming services is starving artists world wide of royalties. I think the modern musician has been forced to adapt to find alternative means of making money from there music. Unfortunately it's put a price on artists to being valued as free. We don't play music to be rich and famous though, it's a crazy passion we all have. To create and share our music whether anyone supports it or not.
9. What's next for Rimmy Grasa?
As a band I think we all want to travel and tour around Australia. Our next goals are to expand our reach as far as we can in Australia and globally. We have plans in 2024 to release new music and meet as many new friends as we can.
10. Any shoutouts?
We would like to shoutout the homies in The 5'th Column and SCASM. They have really brought the local Sunshine Coast metal scene together and have been putting great events together for just the metal heads. Our music doesn't get much light in the local venues and these guys have been killing it in our scene. Also a shoutout to our new friends in Vola Inertia. They have been writing some awesome music and just dropped there new single 'A Matter Of Time'.