Embracing The Enemy holds nothing back in their devastating, genre bending new album.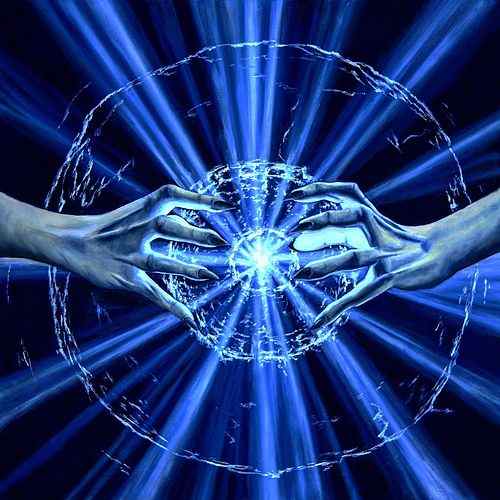 www.facebook.com/embracingtheenemy
From: West Lafayette, IN
Sounds like: Alternative Metal
Embracing The Enemy have made quite the name for themselves in the always hot Indiana Metal music scene. Their latest album "The Anomaly" has been out for a little bit now so let's take a listen to see what they bring to the table. The title track "Anomaly" is an intro track to help set the tone for the rest of the album. "Wraith" is up next and it has that crunch while still holding onto some deep melody. Sevendust easily comes to mind for comparison. "Clairvoyance" opens with riffs and doesn't let up. The track features an out of this world guitar solo not too far in that'll take your break away. Near the end of the track, the heaviness picks up a bit. "The Dominant Gene" is crushing. The Slipknot sound comes into play as it swirls around to create a tornado of Metal that is both heavy and melodic. "Rot" is more on the heavy side of the spectrum. Oddly enough it brings to mind another act that has the same track title in Dry Kill Logic. "The Garden Of Enigma" is more Progressive Metalcore than anything else. The track stays on track with some phenomenal riffs and breakdowns that'll get the slightest of Metalcore fan salivate for more. "Irrational Attachments" has single written all over it. The spectacular mix between heavy and melodic is outstanding. "Discarded" (ft. Shawn Williams) is more sludgier and moody than the other tracks. It has its moments though is it displays depths in creating a more Korn like sound. "Traitor" kicks things back into high gear. The track is Nu Metal through and through even down to the Slipknot riff that is in the beginning. "Release" is fantastic. The more Rock based track really shows off the raw passion that the band puts into their music. "Haunted" crushes everything in its path with its destructive breakdowns. There's a Killswitch Engage influence on the track as the Melodic Metalcore sound shines bright. "Fade" is a semi acoustic track to bring things down to a more chilled out but emotional state. The track builds and builds into an eruption of an extraordinary guitar solo and pure Rock sound. "Behind The Mask" could be on Rock radio in no time. The track soars with melody and riffs that'll stick on the listener for days. "Vengeance" is Melodic Metalcore at its best. The track has enough confidence and technicality that it even as deep into the album as it is, it's a stand out gem. "Samsara" is a near twelve minute closer that'll make your jaw drop. The incredible talent of the band is shown in full display on the track and really wraps everything else up nicely.
Verdict:
Embracing The Enemy holds nothing back in their devastating, genre bending new album.