A Day in Pompeii (Rock/Metal) - Virginia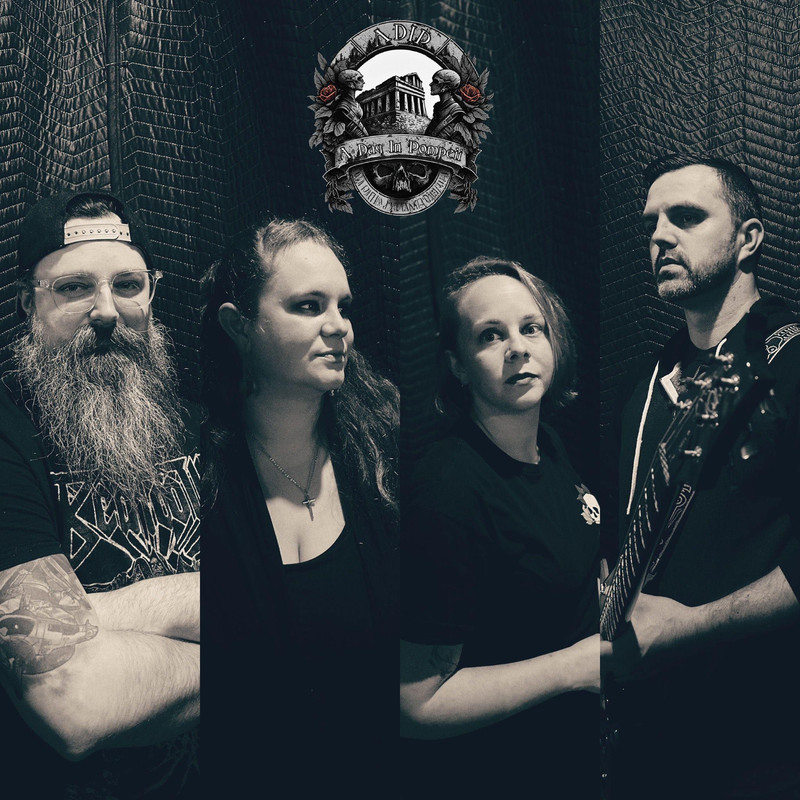 While new to the Lynchburg Virginia music scene, the members of A Day in Pompeii are musical veterans. With roots in Rock, Metal, Folk, and easy listening, they are constantly looking to defy categorization and bring you raw energy with polish. The angelic voice and commanding stage presence of singer Anna Tracy instantly hooks your ear while her sister Candace Phelps provides jaw dropping harmonies and pummeling bass lines. Guitarist Steve Collins lays down the chuggiest of chugs and soaring leads, all held down by the nuanced foundation from drummer/guitarist Jonathan May. Their debut single "Darker Nights" (mixed and mastered by Joel Wanasek) barely scratches the surface of the potential of the group. Their sophomore effort titled "Hear Me Now" coming out late summer 2023 (mixed and mastered by Carson Slovak and Grant McFarland) will expand on their already powerful sound and will show the world just what this group is capable of.
A Day In Pompeii wants to take you on a journey of unpredictable chaos. Are you ready?
"Darker Nights" Single Review
The track begins with a short intro before shifting gears at the thirty second mark. The riffs and grooves then erupt into a more old school Iron Maiden like instrumentation. The melodic vocals kick in and keep the breakneck pace churning along steadily. The vocal range is outstanding and really elevates at the chorus. There's a touch of aggressive vocals in the background at times but it never outshines the melodies. The second verse features even more guitar depth before the catchy as hell chorus takes back hold. The three minute mark features an excellent guitar solo that takes the track back to the chorus. The closing minute sees a short little burst of a guitar solo before a soaring outro to wrap things up.
Verdict:
A Day In Pompeii's debut single shines bright with all of its brilliant potential.