Loud Mute Rage talks about their formation, the current Rock music landscape and much more.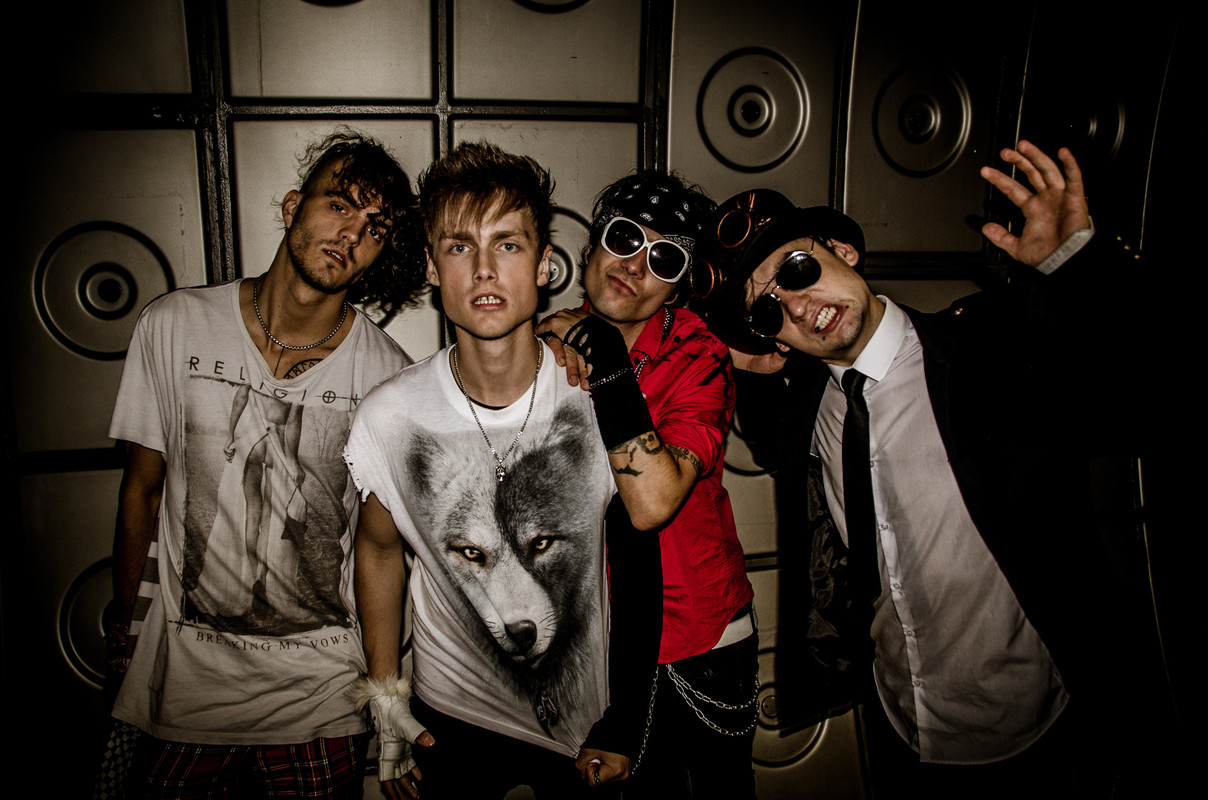 www.facebook.com/LMRage
From: London, UK
Sounds like: Rock
1. How did you get started with music and how did you develop your sound? Who thought of the name "Loud Mute Rage" and is there any meaning behind it?
This was different for each of us, but as a band, it was more or less a coincidence! Axi (guitar) and Oli (bass) came to London one day, looking to start a new band and it all happened very quick. A mutual friend recommended me (BJ) to them and we clicked immediately. Finding Luca was a little more difficult as we had a couple drummers before he joined the band, but they weren't really serious about it and left after a while. Then Axi met Luca in the street somewhere. Walked up to him and randomly asked if he wants to join the band just because he looked like a musician to him. And he was one. And a drummer at that!
The development of our sound was pretty natural, we all have different influences, but it all seems to work together well. We just do what feels right, write the music we like to and let the magic happen without trying to squeeze ourselves into a box.
As for the name, it took us quite a while to settle on one as we can be very perfectionist. "Loud Mute Rage" means many things, but above all it explains who we are as people, what our personalities are like and how it translates into our music and what we do. We can be wild and crazy and then the next moment we'll be calm and quiet, but the "rage" or passion if you will is always there, the inner flame never goes away.
2. What do you want people to take away from your music?
Having a good time listening to it is the number one priority of course! And if anyone relates to what we sing about, even better. The way we write our lyrics is we try not to overcomplicate things, but at the same time get the point across. Sometimes it's fun, sometimes it's a little darker, but if it's something people can find themselves in, we sure hope it's a positive experience for them and they can find hope and strength in our words.
3. How would you describe your sound to the average listener?
A big mess that you just need to listen to! Okay seriously, it is something we always struggled to explain, but if you're into Hard Rock, Glam, Punk Rock or Post Punk, you may want to give it a shot!
4. Who are three bands you'd like to tour with?
Just three? Okay, let's see: Guns'N'Roses, Avenged Sevenfold and Green Day? If you asked for thirty, it would be much easier!
5. What are your three desert island albums that you'd never get tired of listening to?
Green Day's "American Idiot", White Zombie - La Sexorcisto and Mötley Crüe's "Shout at the Devil"
6. What's your take on the current state of Rock?
It could definitely use a resuscitation! Lots of the good old bands are still going, but we don't really hear much fresh stuff nowadays besides a few bands here and there. Mainstream isn't and has not been really focused on Rock music for at least a decade and people say it's a dying genre, but that cannot really happen, it always comes back. We would sure love to aid Rock'n'Roll return to it's glory!
7. What's the current music scene like there in the UK both locally and country wide?
This ties in with the last question to be honest. There are many really good bands here and a few excellent ones, but at the same time, there is always room for more, especially nowadays. We've been hearing that the local scenes outside of London are even more alive which sounds very promising and we can't wait to go on tour and find out!
8. What's your take on legal/illegal music downloading?
It is what it is. As a musician, you can't really expect to get rich by selling records nowadays. If people want to pirate it, so what? At least it shows their interest and they may be more likely to come to a show eventually AND buy the record if they were happy with it in the first place.
9. What's next for Loud Mute Rage?
Lots of gigs, possibly a tour, new music, and above all, having fun doing what we love!
10. Any shoutouts?
Plenty! First and foremost we'd like to send some love to our amazing fans who've been with us since the very beginning (you know who you are!), some of them coming to almost every single show! Thanks for the support! Also Sean Kennedy, who did an awesome job working with us in the studio and Isaias Prieto who made our debut music video a reality. Thanks guys!