Shadows At Bay talks about their upcoming album, upcoming video clip and much more.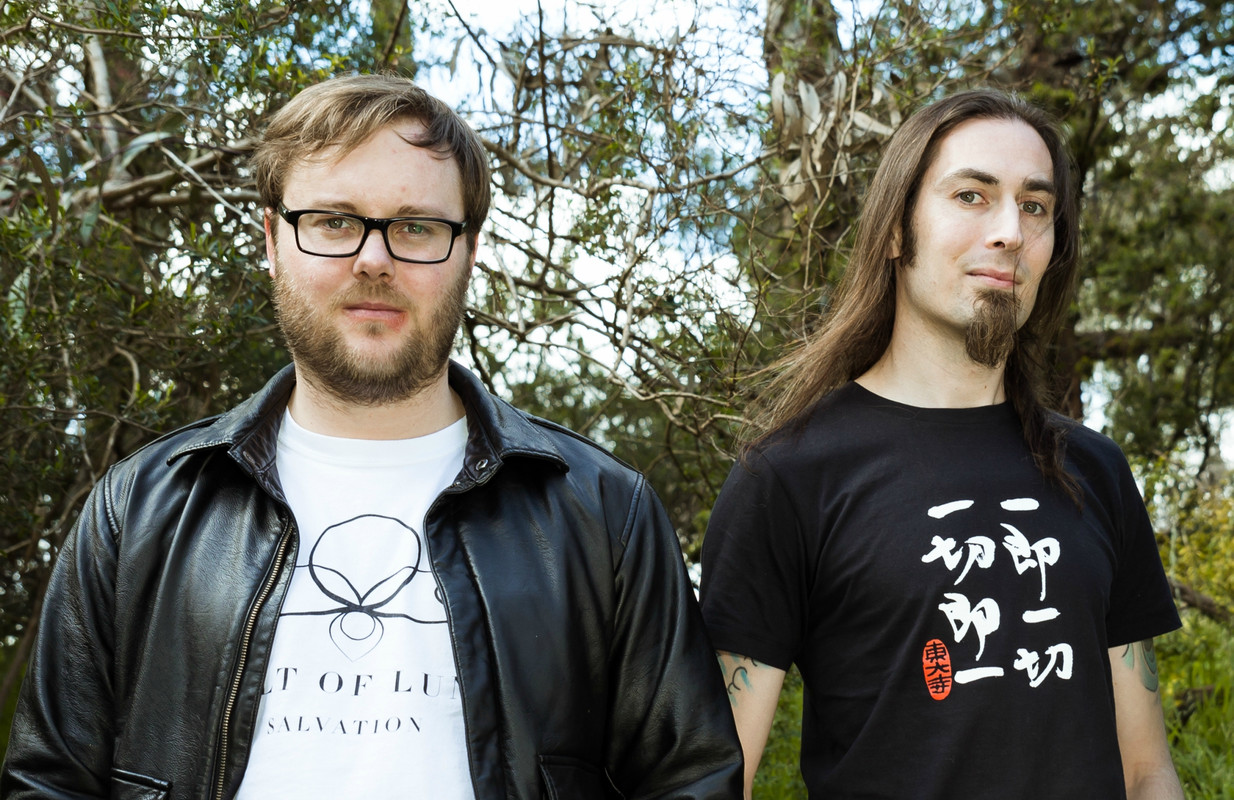 www.facebook.com/shadowsatbay
From: Melbourne, Australia
Sounds like: Post Grunge/Alternative Rock
1. What's new? How's the work on the new album coming along?
We are currently working on our debut full length album with an anticipated release date for around the middle of the year. Our new album came about while collaborating with our guest drummer. We've been friends for years and have played live together countless times with their primary band (Elusive). Lee (vocalist for Shadows At Bay) also recorded their previous release for Elusive, so when the opportunity come around for him to help out on the drumming for the next Shadows at Bay EP, he was a perfect fit. The vibe, the opportunity, the amount of songs we had unrecorded/unreleased all led us to a place we couldn't resist. Our original 5 track EP has now turned into a 11 track album.
2. How's the new music different than your previous work?
This album is a bit more melodic and heavier than our previous release and we are very excited to see how it turns out. It will include both older and brand new songs, and even a sneaky cover which we hope people will dig. We are constantly wanting to evolve as music composers. With our guest drummer we've really expressed how we wanted to challenge ourselves and take these next songs to a new level. We're experimenting a lot with different Bass lines and effects while not making the guitars too busy. We're also trying different styles of vocals to help create different results. Lyrics have always played a large part of our composing and there isn't any song we've composed and not cared about the lyrics. We're really focusing on writing smoother and more digestible lyrics for people to enjoy and relate to.
3. What was the music video shoot like for "River To The Sea"? Who thought of the concept?
It was a different experience for us compared to previous film clips. Most film clips bands produce all come with an interesting story, and "River to the Sea" is no exception. We worked with a local film producer here in Melbourne, who really drove the direction of the film clip. This worked out great guns for us, since our expertise has always been behind the musical instruments, not in the directors chair. A fun fact about the film clip; the actress is actually the guest backing vocalist for our EP! We felt lucky and honoured to be working with her. We've also shot another video clip for "This is What We're Made Of…" also being released in the upcoming months which we're stoked to share with you guys.
4. What do you want people to take away from your live show?
We give everything when we are on-stage and absolutely love what we do. We also love that we are a bit different to what people might be used to. There is an amazing electric energy on stage when we play live, knowing that people are not only watching us, but they can feel us play. They can see and feel the raw emotional experience when they hear the tunes out in the open. Playing live to us is such a thrilling and humbling experience. It's also always been important to us to stay back after a show and hang out with the people who came to watch us.
5. Where should people check out if they came to Melbourne?
Melbourne is great city for live music, and a forefront of the southern hemisphere in our humble opinion. The Tote, Corner Hotel and Brunswick Hotel are probably our favourite venues to play and see live music. There are also so many great record stores in Melbourne for people to check out. Melbourne supplies a huge variety and styles of music to cater for everyone's whims and desires. With so many festivals in the streets, concerts every night from stadiums to corner pubs - there is never a night you can't catch a great band. Melbourne is also a huge supporter of many arts, from paintings to comics to acrobats in the streets it's hard to keep up with. And if you are a sports fan, then hold on to your hats - Melbourne is huge on live sports!
6. What are some artists you'd recommend that people listen to?
There are countless number of local bands we have shared the stage with we love and recommend them to anyone we talk to. From Calling Utopia, SheWolf, Elusive, Batpiss, Animal Hands, Katana Cartel, Suburban Profits, Follow No Rules… And so many more!
7. What's one thing you wish you could change about the Rock music scene?
There are so many little ticks in music production people think are dead; music without auto-tune, music without digital guitar, music without sampled tunes running in the mix, music without a commercial friendly touch… The recording technology has changed over the years and made things a lot easier and the quality amazing! But the old school style of playing and recording can still be captured with the same type of energy and approach as they used to. You don't need countless number of digital patches and sound manipulators to be able to make a great record.
8. What do you think of streaming services and how they pay out royalities to artists?
There are positives and negatives to everything. We would always love for more of a cut to go to the artists obviously. But on the other hand we probably wouldn't have increased our reach to overseasfans without it. We have a number of tracks on Spotify, YouTube and a few more platforms. It's great that our music can reach beyond the local neighbourhood. And if we were offered more of a cut of the royalties, we would use it to make more music! Win win for us!
9. What were some highlights in the past year for you guys as musicians?
Travelling around and meeting new fans, always a hard thing to top. We released our second video clip, which is always a great night. Setting up the venue to play your hard work on a big screen for everyone to see first (before sharing it online) can keep you going for weeks! We were stoked for our EP launch as well. One of the supporting bands Follow No Rules were focusing on writing and recording their new album and had been turning down proposals to play live at the time. They heard about the launch and broke their own rules to get involved.
10. What do you wish to accomplish in the next year?
It's hard not to get excited about our first full length album, and everything that will follow from that! Firstly the album, and then some new video clips- keep an eye out for those. We'll also be sharing the new tunes with everyone live! We love the whole process of it all.