Break Out Day talks about their recent NYC tour, their new "Echoes of The Past" EP and much more.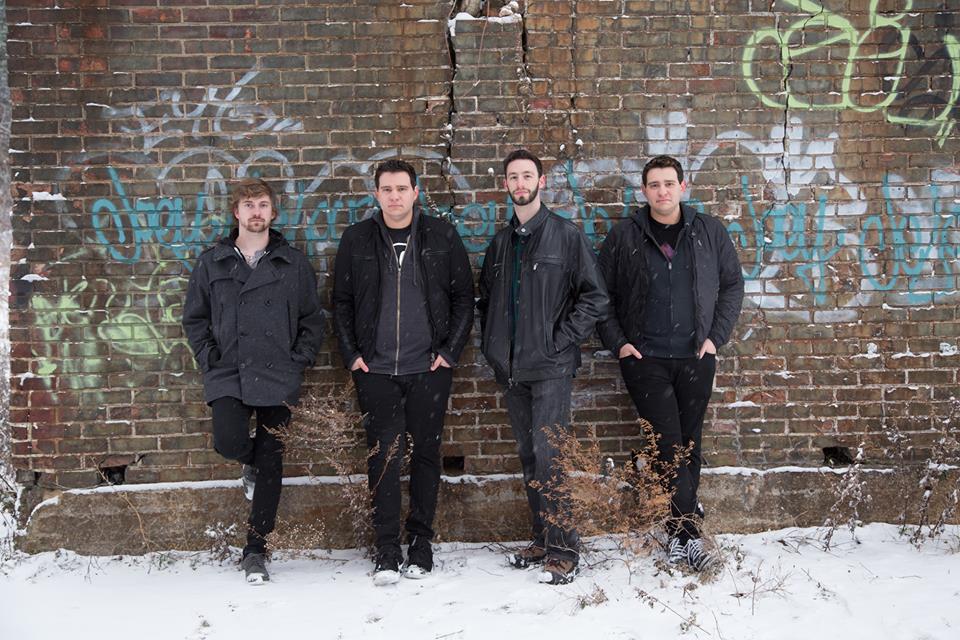 www.facebook.com/breakoutday
From: Roslyn, NY
Sounds like: Pop Punk
1. First off, what's new with the band?
We just wrapped up our two-month long mini-tour of Brooklyn, Manhattan, and Long Island in support of our new EP "Echoes of the Past," which was released on March 30, 2018. We played five killer shows and are now in the process of working on a music video idea for one of the songs as well as new music we hope to put out later on this year.
2. How was your recent record release show?
It was a blast! We played Arlene's Grocery on the Lower East Side of Manhattan with two bands from New Jersey (21 Kings and The Fuzz) and Shiffley from Long Island / Queens. We were excited to play with those bands because we've all played together before and we get along really well. Having the show in New York City was great because we were able to get a solid crowd from all of those neighboring areas where our bands come from.
3. What's your favorite place to play and why?
Arlene's Grocery was an amazing venue and we hope to be back there again. We also love performing at both Gold Sounds and The Kingsland whenever we're in Brooklyn.
4. What are you currently listening to?
Perry: Dance Gavin Dance, Plini, and some of our older stuff. Since I'm working on writing new drum parts, I like to go back and listen to previous songs so I can see how I can go about coming up with interesting and inventive rhythms.
Jason: I go in phases of bands that I'm into and recently I've been listening to a lot of Panic! At The Disco. I've been listening to "A Fever You Can't Sweat Out" a lot recently and it's such a great album front to back. In terms of their newer material, I've been rocking their song "Don't Threaten Me With a Good Time" quite a bit too.
Andrew: Recently I've been listening to a lot of Panic! At the Disco again. Their first album in particular, is what I've been listening to the most. I've also been listening to Boys Like Girls a lot too. They were one of the first bands I got into when I got into music back in 2006.
Brandon: Dream On Dreamer, I See Stars, and In Her Own Words have been frequently on my playlists lately.
5. How's the reception been so far for the new EP?
The feedback has been overwhelmingly positive, which was such a relief initially. When you don't put out new music for 4-5 years because of lineup changes and members finishing up with school, a lot of doubt can set in and screw up your mindset. Each of the four tracks highlights a point in time within the past several years each of us chose to reflect on, so seeing our systematic approach yield beneficial results is incredibly satisfying. It's also been great to hear that each track on the new EP has been called a favorite by a lot of different people. We love hearing that because we do think each of the new songs bring something different to the table and it's cool to know that our music resonates with all kinds of people. These are similar to the reactions and responses we received to our first EP as well and that's something we're immensely proud of.
6. What are some things in the near future that you're looking forward to?
We always love performing at new venues, especially ones with major historical significance in the local music scene. Other than that, we're very much looking forward to shooting our next music video(s), playing more shows, and writing new music.
7. If there's one thing you could change about the Pop Punk music scene in general what would it be and why?
Since this upcoming summer will be Warped Tour's last run, it'd be nice to see another pop punk/alternative rock-themed touring festival pick up where it's leaving off. Bring back Bamboozle too!
8. What do you wish to accomplish in the next year with Break Out Day?
New music, new venues, new content, new merch, and new fans!