Microcosms talk about their unique brand of Rock, the Chicago music scene and much more.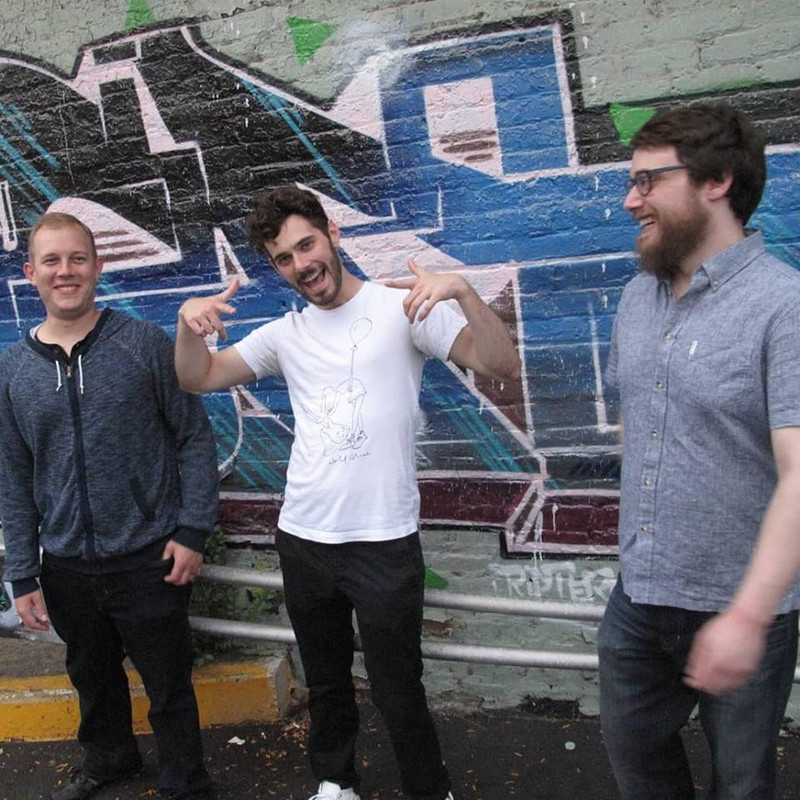 www.facebook.com/wearemicrocosms
From: Chicago, IL
Sounds Rock
1. How did you get started with music and how did you develop your sound?
When I was around 12 or so I started trying to learn drums and guitar – I quit guitar almost immediately cause I didn't like practicing so I sounded terrible. Drums came very naturally to me so I stuck with that, never in bands or anything just jamming with friends occasionally or playing along to my favorite songs. Around the time I graduated from college, my friend showed me this videogame, "Rocksmith," that seemed like a cool way to learn guitar. The more I played I found myself writing these songs in my head, so I began making demos when I came home from work. I experimented on my own for a few years before quitting my job and forming the band.
2. Who thought of the name "Microcosms," and is there any meaning behind it? Do you want people to take something away from your music?
The name stems from a fundamental way that I look at the world – that everything here is a small part of something that combines to be bigger than itself, yet at the same time it is already a big thing that is made up of a bunch of smaller components. That theme of connectedness is prevalent in a lot of the songs I write.
3. How would you describe your sound to the average listener?
Right now I'd say our current sound is guitar-oriented alternative rock for fans of bands like Arctic Monkeys, The Strokes, or Cage the Elephant. We were recently described as "Arctic Monkeys meets a fast-paced version of The Cure," which I thought was pretty accurate.
4. Who are three bands you'd like to tour with?
I'm gonna cheat and give you something like my dream festival lineup that I'd love to be a part of: Glass Animals, Wolf Alice, Bully, Portugal. The Man, Cage the Elephant, Courtney Barnett, Modest Mouse, Phantogram, St. Vincent, Tame Impala, Poliça, Weaves…I should probably stop now.
5. What are your three desert island albums that you'd never get tired of listening to?
Another toughie that would probably change depending on the day you asked me but for today I'll go with: OK Computer – Radiohead, In The Mountain In The Cloud – Portugal. The Man, DAMN. – Kendrick Lamar, Honorable Mentions: Curve of the Earth – Mystery Jets, How To Be A Human Being – Glass Animals, and My Love is Cool – Wolf Alice.
6. What's your take on the current state of rock? What's the music scene like there in Chicago?
Good as it ever was I'd say! It may not be the most popular genre in terms of charts or whatever but there are tons of bands out there making awesome stuff if you want to find it. Specifically in Chicago, I'm constantly amazed by how many great bands we've been able to play with – anything from punk to noise to metal to psychedelic to alternative to shoegaze…if you think rock is dead you should come to Chicago.
7. How do you feel about legal/illegal music downloading?
I think the industry was too slow to adapt to new technologies which opened the door for things like Napster and Limewire to take off and now there's no going back. The big players seemed to think they would be able to stay with the same exploitative model forever. The rise of the internet and social media provides more opportunities for artists to be heard and do things their own way. One of the reasons I felt confident about starting a band was the ability to start independently and get my music on Spotify without needing a record deal or something like that. Ya that may mean the market has become more saturated, but to me it's better to have a large supply of music that listeners can explore instead of a restricted supply that is spoon-fed to them by a few companies. And if you don't want to do the work of trying to find new music you've got all these personalized algorithms working for you. Of course the streaming economy may mean that most artists won't be able to make a living off strictly selling their music, but I don't think that's really any different than before? And now the resources and analytics that are available to artists greatly enhances the ability to find their fans that are eager to buy their stuff, or see them perform. So to me the shift is largely positive.
8. What's next for Microcosms?
We're releasing a live album soon that was recorded from a radio set we did with WZRD Chicago 88.3 FM that was really fun, and we're finishing up two studio singles that'll be released within the next couple months. We've got a few shows lined up in Chicago and are hoping to do some touring early next year. Best ways to keep in touch with us are Spotify, Instagram, Twitter, Facebook, or sign up for our mailing list on our website.