Cryptic Plague talks about the current state of Thrash Metal, upcoming plans and much more.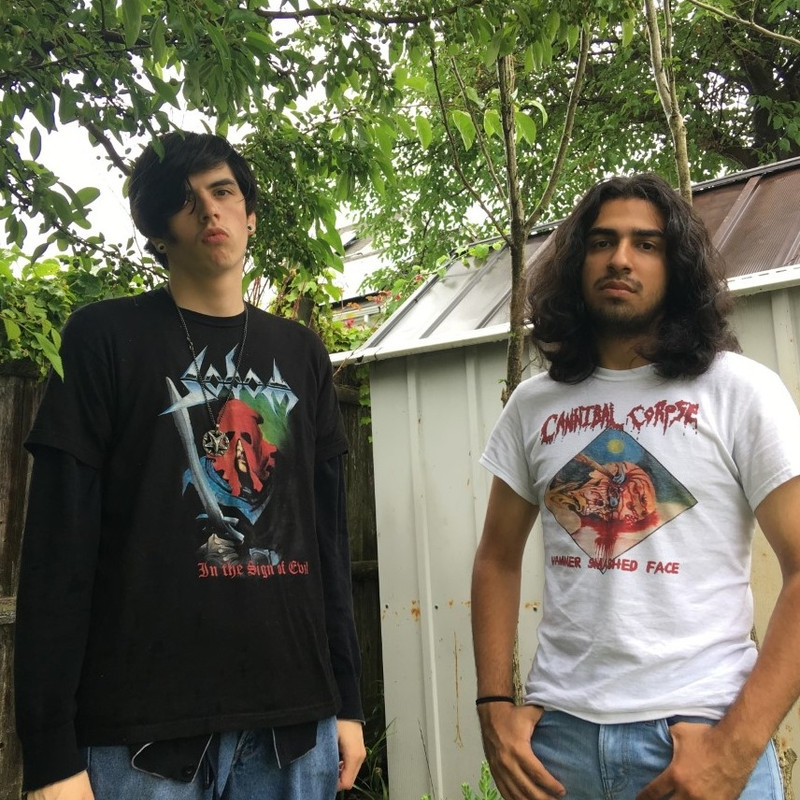 https://www.facebook.com/Cryptic-Plague-331760540687678
From: Revere, MA
Sounds like: Thrash Metal
1. How did you get started with music and how did you develop your sound? Who thought of the name "Cryptic Plague" and is there any meaning behind it?
We started getting into music when we noticed similarities in our music taste and started out having really fun jam sessions, that morphed into us being more serious about being in part of a band. We developed our sound over time being really really into thrash metal and slowly trying to progress from that and trying to play more complex pieces.
2. What do you want people to take away from your music?
We would like people to have a great time listening to our music for the heaviness or groove we incorporate. We would also want them to see us progress as a band by adding more elements that are refreshing to our music and the scene, but not straying to far away from our roots.
3. How would you describe your sound to the average listener?
We've gotten comparisons to Exodus all the way to Carcass, and some people have even said we have Black Metal characteristics which were mostly unintentional so we think there's something everyone can take away from whether it's from the groove or heaviness we try to convey.
4. Who are three bands you'd like to tour with?
Cutting down the bands we would like to tour with to three is a hard choice, but we would like to tour with Full of Hell, Goolagoon, and Exit Order.
5. What are your three desert island albums that you'd never get tired of listening to?
Three desert island albums vary between both of us.
Dennis: Atheist - Unquestionable Presence, Minor Threat - Out of Step, and Kendrick Lamar - To Pimp a Butterfly
Matt: Death - Leprosy, Suffocation - Effigy of the Forgotten, and Dr. Dre - The Chronic
6. What's your take on the current state of Thrash Metal?
A lot of Thrash Metal bands are trying to recreate the past without bringing anything new to their sound, there's nothing wrong with that because those bands do it well and keep us head banging, but it's not pushing the genre forward to it's potential. Thrash Metal doesn't have to be as one sided as it has been.
7. What's the current music scene like there in Massachusetts both locally and state wide?
We are really surprised how many artists there are in our area. We have a diverse scene here that ranges from Hip-Hop to Alternative Rock and Pop. There is a really diverse scene for Metal too. It shows us that there could be a lot of potential for a band like us. There's bands like exit order, Goolagoon and of course Revocation is a famous example.
8. What's your take on legal/illegal music downloading?
Every time there's a band that releases a new album we try to buy it. If we can't buy it right away we try to stream it to at least help them out. Being in a band is expensive and a lot of work and we try to help them out when we can by show our support!
9. What's next for Cryptic Plague?
Cryptic Plague is currently writing new music as well as re-recording older singles to be put on all platforms to stream. Our main priority is to play live and jam with other metal bands and musicians while getting our name out there!
10. Any shoutouts?
Hell yeah, shout out to our boy Dani Chicano! He is our music homie and personal friend. Also for another local Revere band check out Travel Amygdala and a Boston Death Metal band Mourned!