Thy Station talks about their genre bending form of Progressive Metal, the Mexico music scene and much more.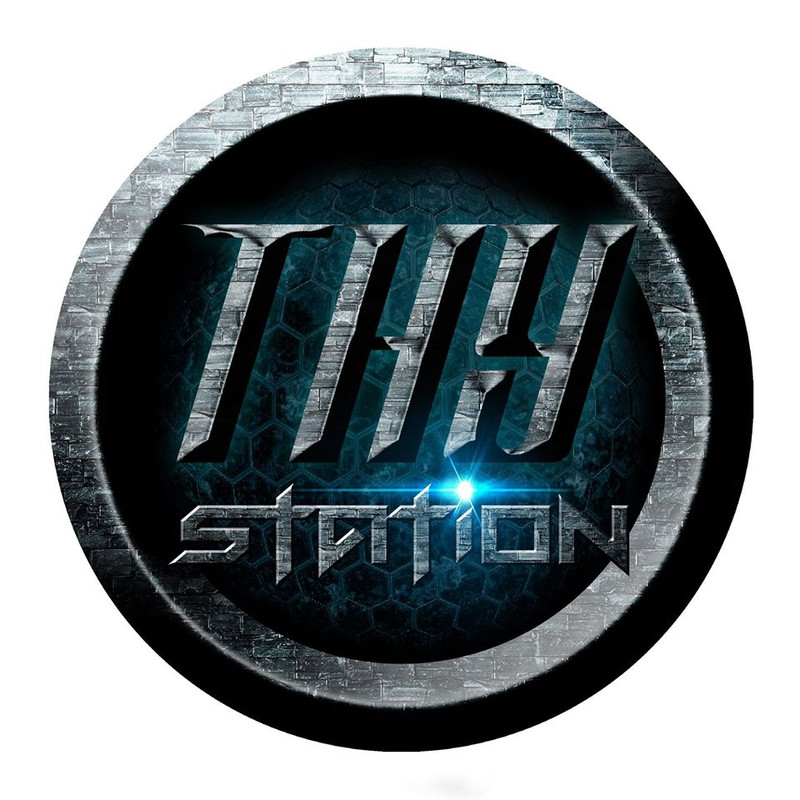 www.facebook.com/thystation
From: Mexico
Sounds like: Progressive Metal
1. How did you get started with music and how did you develop your sound? Who thought of the name "Thy Station" and is there any meaning behind it?
Well the band was founded by Gerardo Saldaña (guitarist) and Andre P. Spool (vocalist). Gerardo started playing guitar at age 14 first making covers of punk bands like blink 182, simple plan, moving to rock bands like ac/dc, bon jovi but then he discovered progressive metal band Dream theater and started studying that genre with other bands like Symphony x, Circus Maximus, Andromeda, etc… That's when he developed more his guitar chops and preferred music style until now.
Andre started playing rhythm guitar in death metal bands in Chile until a professor of psychology recommended him to practice singing to cure his stuttering and that's how he started, he studied with a vocal coach and was inspired by voices like Chris Cornell, David Coverdale and Geoff Tate.
The band's sound was naturally born when creating the first track called ''Waking Up'' back in 2016. The name ''Thy Station'' was picked amongst a list of many band names we were thinking about and this name just got stuck in our head. Thy Station is like a music station, call it a train, or any place, we are riding this journey together with the fans, we listen to them and we try our best to please them.
2. What do you want people to take away from your music?
If we would write the message in one sentence, it would be something like this: ''We want to encourage people to do whatever they really want to do, and not do what they are told to do.''
3. How would you describe your sound to the average listener?
Well while the band has a mix of sounds between genres,it has found its way to be a unique band, it doesn't sound like other prog bands. What we think is great of our music is that, aside from all the complex and technical musicality it has inside the prog genre, it still finds it's way to people who like just normal rock/pop music or even styles, because of it's catchy and singable melodies. So we believe we have a big potential to not only be heard by prog fans, but many fans of different genres around the world.
4. Who are three bands you'd like to tour with?
We have our favorites, of course, but without naming any to not leave anyone out, as long as we match with any progressive band, or power metal, even from symphonic or neoclassical metal, I think we can give a great show, without disturbing anyone.
5. What are your three desert island albums that you'd never get tired of listening to?
For Gerardo it would be ''Images and words'' ''Scenes from a memory'' from Dream Theater and ''Back in black'' from Ac/dc.
For Andre it would be ''Operation Mindcrime' from Queensryche, ''1987'' Whitesnake and ''Isolate'' Circus Maximus.
6. What's your take on the current state of Progressive Metal?
We know that there are more and more prog metal bands coming onto the market; we have Haken, Circus Maximus, Tosin Abasi and his excellent band Animals as Leaders, Seventh Wonder ... etc. The problem is that we see that all the interest in the subgenre lies in Europe. On the other hand, in America, from Alaska to Patagonia, it seems that we will never leave reggaeton, alternative and urban music. But hey, at least there's light at the end of the tunnel, in the old western lands. It's like seeing an oasis in all this desert and we are thirsty to crawl there.
7. What's the current music scene like there in Mexico?
There is no prog music here, and if there are any other bands like us, you can maybe count them with the fingers of 1 hand, what we do have a lot in México may be trash and death metal, but no prog bands. We don't see much of a future here, because it has a cultural root; hard metal is rooted in the Native American, who sees in those styles the perfect space to be contestants, radical and anarchic. Instead the prog, as well as avant-garde jazz, is the "Illuminated" from space, stereotyped as the metal of the "studied musicians"; it doesn't help much to that native fury that seeks to satiate itself to immediacy.
8. What's your take on legal/illegal music downloading?
Well nowadays selling albums i believe is more about fans supporting the bands for their love to our music, because now we have streaming platforms, so there is really no need for people to buy albums unless they really want to support the band which i think it's a great way to demonstrate that and we really need it.
We must adapt to new platforms, not because we are not romantic (who would not want to see your album released on vinyl records?), but because the new generations will know nothing but their own technology. And it won't be them who adapt to the crafts of yesteryear, that is impossible. Now, regarding the legal, I wish everything was legal, it would be easier to control finances, as well as make and collect the money. Sure, as long as we live in a clean, non-evasive world. "But if they proliferate usurers on the road "; that sea of ​​sharks that devours everything to the gangs, vendors of thousands of phantom services that charge for each step the artist takes; tie bloodsuckers that leave artists ruined before they step on their first stage, forget it. There will be piracy! We already had a very bad experience with a British agency not worth mentioning. That is legal, yes, it is ideal, but those sharks that offer fraudulent services disguised as "I support the scene for a small fee'' they must be regulated, or the black market will always win. Do not forget one thing, the artist seeks to "transcend", because he wants leave something to the world, and a person who does not understand that and does not work in our help, with humility and without greed, will not be good to us. The artist seeks someone to help him continue I live after death, and if you must lay hands on the lower worlds, to avoid the sharks of business and fine print, it will be. Give Frank Sinatra a little something, and you'll see. Remember that "he did it his way."
9. What's next for Thy Station?
Our first album ''The Standing Man'' is a trilogy, we are currently on the works of our 2nd album of this story about Dave Miller, an office worker who will do everything possible to regain his freedom, that of his soul. It will not be easy, lives are connected to the matrix, very well indoctrinated, is an example of the good deer. But he's waking up.
10. Any shoutouts?
Greetings and hugs to all those who are already crazy to get out of this global quarantine. We encourage you to be patient, we will get out of this together and we will be playing live for all the fans soon, just hold on. We thank you for all your support!