Four Thousand Miles talks about their eclectic Rock sound, upcoming plans and much more.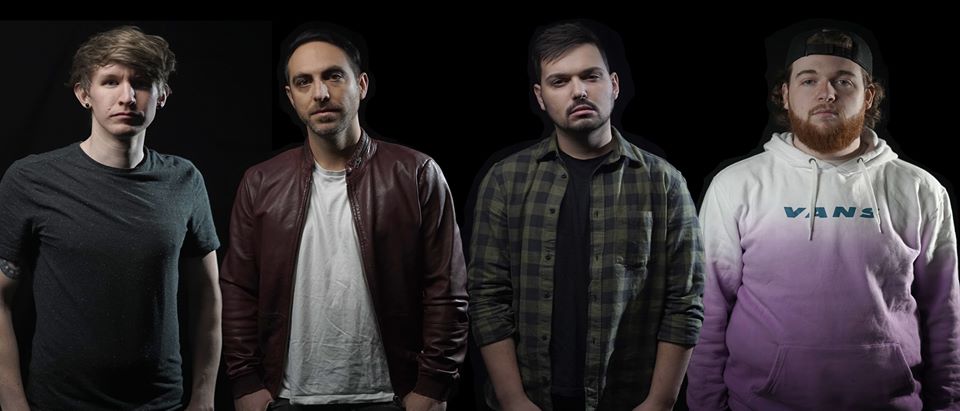 www.facebook.com/4kmofficial
Sounds like: Rock
1. How did you get started with music and how did you develop your sound? Who thought of the name "Four Thousand Miles" and is there any meaning behind it?
I started music in middle school band, but really got involved a few years later when my dad brought his drum set down from the attic. I started learning some of my favorite songs being played on the radio at the time, and over the years got into heavier styles and progressive rock. I would like to think that where I'm at now is a good balance between the two, without going too over the top while playing for the song! From what I remember, someone in our band group chat mentioned that we're four thousand miles apart, and Alex F. pointed out the phrasing as a good band name.
2. What do you want people to take away from your music?
Comfort. A feeling connecting them to a happy moment or something to hold on to when they are getting low. A bit like a Proust madeleine.
3. How would you describe your sound to the average listener?
A blend of Rock, Pop and Electronic music.
4. Who are three bands you'd like to tour with?
Lionel Pacreau:
Bring Me The Horizon, Don Broco and SLVS.
5. What are your three desert island albums that you'd never get tired of listening to?
Alex Fearn:
From Under The Cork Tree - Fallout Boy, Technology - Don Broco and The Black Album - Metallica.
Lionel Pacreau:
History - Michael Jackson, MTV Unplugged - Nirvana, and Greatest Hits II - Queen.
Alex May:
Absolution - Muse, A Crow Left of the Murder - Incubus and Periphery II - Periphery.
Liam Sibbald:
Greatest hits II - Queen, Dirt - Kids In Glass Houses and The Other Side - Tonight Alive.
6. What's your take on the current state of Rock?
Rock music has been evolving digesting different music feeds. The current offer is very diverse. The fact that it has become easier to create, produce and advertise on your own is an opportunity for the artists. But at the same time it is more difficult to stand out and make you voice heard. The way to do so is to take risks. With regards to this I don't think LP is going to stay the main format. Singles and EPs open the door to more creativity and freedom while they allow to share content at a faster pace.
7. What's the current music scene like there>
In Atlanta, we're still on venue lockdown, so there aren't a lot of live bands at the moment! However, the Atlanta rock community is very close, and is a great network of passionate people supportive of the local scene.
8. What's your take on the royalties that streaming services pay out to artists?
The royalties that streaming services pay out to artists aren't particularly great, but they can and do add up. It does take a lot of work to get to the point where you're making real money, but the ability to get your music out to the world in an easy manner is a very different concept than how albums and songs were traditionally released. Who's to say if that is an equal tradeoff, but it does present interesting questions about the goals of musicians, the value of music, and the validity of artists getting paid fairly for the work that they put in.
9. What's next for Four Thousand Miles?
We had spent a lot of time writing and recording remotely before Covid 19. So for us we just continued this so that we have more material to share with everybody. We are potentially bringing the whole project into the UK in 2021. Until then the writing and recording continues. We have some bangers up our sleeve and can't wait to share them with everybody!
10. Any shoutouts?
Just to everybody who has supported us so far. It's different what we are doing and the support really means a lot and gives us even more drive to push this further.