Timeless Haunt talks about their unique brand of Metal, their upcoming plans and much more.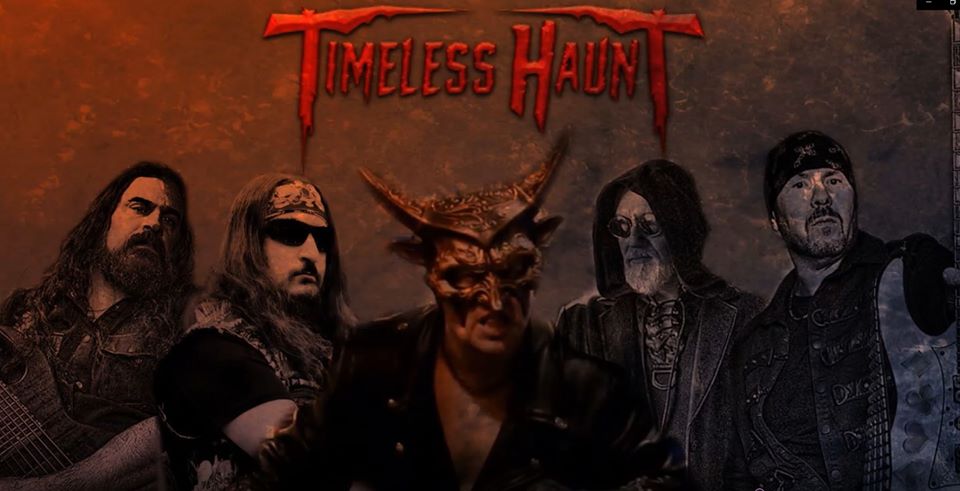 www.facebook.com/timelesshaunt
From: Pottsville, PA
Sounds like: Metal
1. How did you get started with music and how did you develop your sound? Who thought of the name "Timeless Haunt" and is there any meaning behind it?
The band was named Timeless Haunt as we are a bunch of timeless individuals that write haunting music. In other words, old guys who won't go away - LOL. All of us are metal-influenced players that got together in Fall 2018 to write symphonic and melodic metal. The name of the band reflects the image and vibe of the band and songs.
2. What do you want people to take away from your music?
Even though the band is fully capable of shredding guitars, blazing fast drums, and soaring vocals, great songwriting is the goal of the band. That doesn't mean always playing over everyone's heads for the sake of competition or showing off. We're reserved on purpose. A great band isn't the one who can play the most notes, or sing the highest octaves all the time. It needs to be done tastefully and tactfully.
3. How would you describe your sound to the average listener?
Symphonic and melodic metal with a hint of old-school nostalgia. Well-crafted memorable songs performed by top-notch musicians.
4. Who are three bands you'd like to tour with?
Iron Maiden, Savatage, and Ozzy Osbourne.
5. What are your three desert island albums that you'd never get tired of listening to?
Too much good stuff to only pare it down to 3 :)
6. What's the current music scene like there in Pennsylvania?
With the coronavirus pandemic has substantially cut back on the local music scene but the lack of live shows offers more time and opportunity to write and record new material.
7. What's your take on the royalties that streaming services pay out to artists?
It could be better. Artists really don't make anything substantial from royalties from streaming services.
8. What's next for Timeless Haunt?
Recording our next CD titled Dark For Life in early September with a planned late October release and hopefully the pandemic lifts and we can get to touring. Ideally.