A Villains Neverland talks about their Metalcore sound, the local Metal scene and much more.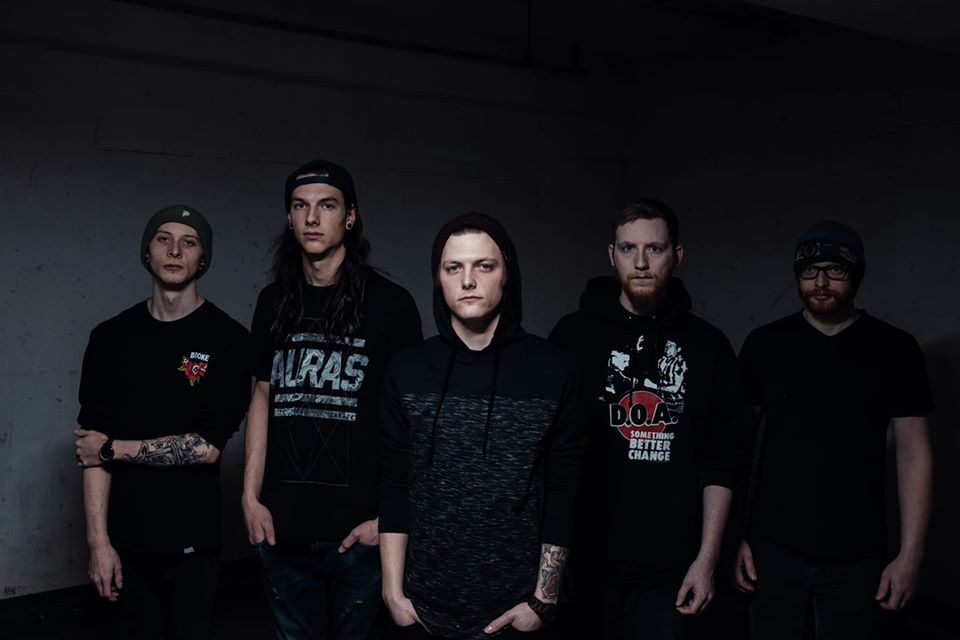 www.facebook.com/avillainsneverland
From: Saskatoon, Canada
Sounds like: Metalcore
1. How did you get started with music and how did you develop your sound? Who thought of the name "A Villains Neverland" and is there any meaning behind it?
We all took an interest and started playing music at a young age. We feed off each other's similarities and differences when it comes to writing music together. The band's founder and one of our guitarist's, Bailey thought of the band's name and there is no direct meaning behind it but he knew he wanted something unique and that would stick out.
2. What do you want people to take away from your music?
We are a very passionate and emotionally driven band. We hope that people can relate to our songs on a lyrical and musical level.
3. How would you describe your sound to the average listener?
A Villains Neverland bring the perfect mend of old school Metalcore with new school techniques to solidify their unique sound.
4. Who are three bands you'd like to tour with?
Fit For A King, While She Sleeps, and Wage War.
5. What are your three desert island albums that you'd never get tired of listening to?
Deathgrip (Fit For A King), Disgusting (Beartooth), and At Heart (Miss May I).
6. What's your take on the current state of Metalcore?
The Metalcore scene is very broad and wide open. There's tons of great bands to listen too but it's tough for a smaller band to cut through the noise.
7. What's the current music scene like there in Canada?
There is tons of talent and active artists in Canada but in the Metal scene specifically, local show attendance doesn't seem to be there.
8. What's your take on the royalties that streaming services pay out to artists?
We're not quite there yet with making any royalties from streaming services but it does seem like the artists should be paid more for their own work.
9. What's next for A Villains Neverland?
We're currently wrapping up album #1 and with the current global pandemic, we plan on jumping right into album #2 once we're finished!
10. Any shoutouts?
Daniel Gailey (Phineas, Fit For A King) - Mixed/Mastered on album. Drew Bender (Bender Recording) - Mixed/Mastered on album. Josh Alex (Josh Alex Photos) - Lyric video for "Skin & Bones".