Evergo talks about their sound development, the PA music scene and much more.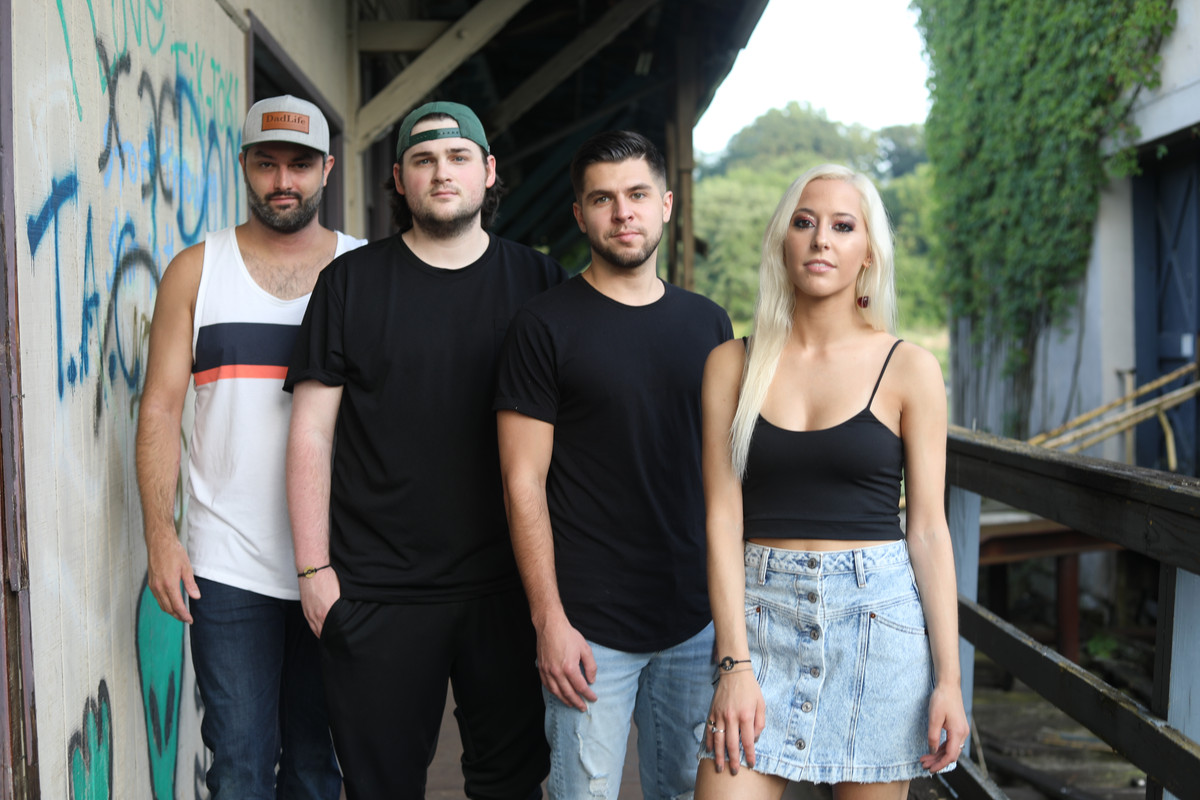 www.facebook.com/evergomusic
From: Philadelphia, PA
Sounds like: Alternative Rock/Pop
1. How did you get started with music and how did you develop your sound? Who thought of the name "Evergo" and is there any meaning behind it?
We all played in bands previous to evergo for many years but we all got together making music in 2017 after each of us had gone on a little hiatus from performing. We developed our sound by blending each band member's personal music style into one vibe and it has kinda been evolving with edge ever since. Kristen thought of the name 'evergo'. The band name derived from the thought: Music is everlasting and no matter what struggles come about, in order to get past them, you have to keep going.
2. What do you want people to take away from your music?
What we want people to take away from our music is any kind of connection. Whether it be a lyric, melody, rhythm or a smile exchanged on stage. If we left even the smallest imprint on your soul, the music we are making is worth it.
3. How would you describe your sound to the average listener?
Our sound is raw vocals intertwined with alt rock melodies and poppy hooks.
4. Who are three bands you'd like to tour with?
Never been asked this question and it is very hard to answer but if we had to pick 3 at this time: Paramore, The Killers and Boys Like Girls.
5. What are your three desert island albums that you'd never get tired of listening to?
'Dizzy Up The Girl' - Goo Goo Dolls, 'II: This Time It's Personal' - Periphery and 'Stadium Arcadium' - Red Hot Chili Peppers.
6. What's your take on the current state of Pop Rock?
Rock will never die and pop is constantly evolving ear candy.
7. What's the current music scene like there in Pennsylvania?
There are numerous talented bands here in PA. We love playing shows here just as much as we love supporting the live music scene here. Unfortunately, due to the covid pandemic us, along with a lot of other musicians, are unable to play as many live shows as we would like. Safety comes first and we will happily continue to do our part during these tough times until the virus passes. We are all trying to make it work by keeping our content alive on social media, best we can, to connect with the rest of the creative community.
8. What's your take on the royalties that streaming services pay out to artists?
No news flash here: Streams are not compensated fairly and sadly this has been a never-ending, always 'appealing', legal battle between us (the songwriters/creators/performers, etc.) and the big players such as Spotify, Pandora, Tidal, etc. However, these streaming platforms are crucial for all artists, large and small. They make music accessible to the listener at the touch of a button which is paramount in helping to grow a fanbase and staying connected with those fans through newly released material.
9. What's next for Evergo?
We have a show coming up on October 3rd! We are currently writing new music to put out, sooner than we probably normally would because of the low volume of concerts everywhere, since we just released our latest EP in Summer 2020. Stay tuned for new evergo bops in the next few months!
10. Any shoutouts?
To anyone who has played one of our songs or made it out to a concert, thank you for showing love.