Neofelis Nebulosa talks about their Rock sound, their DIY work ethic and much more.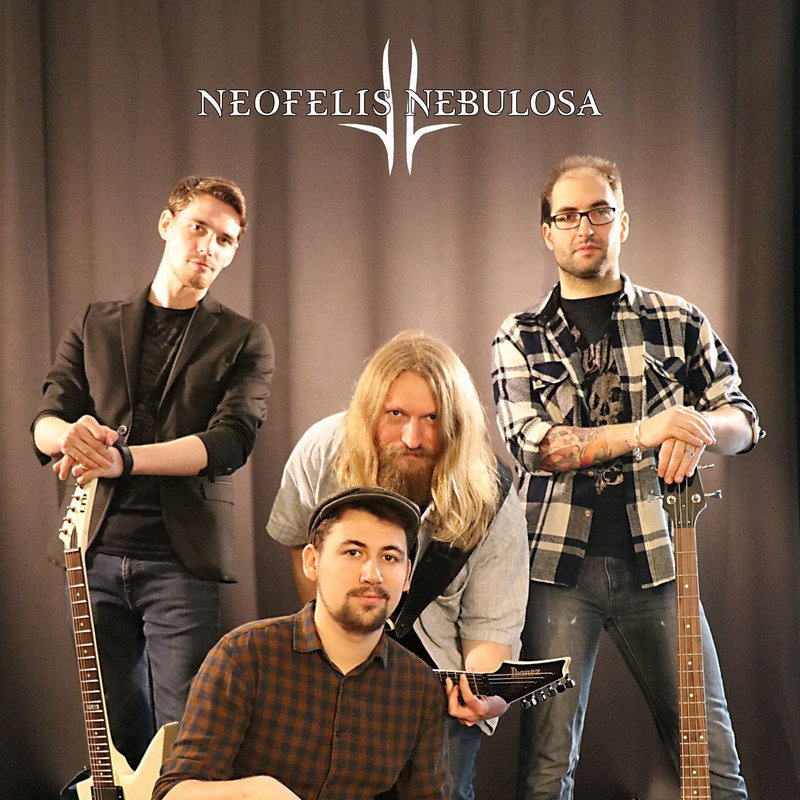 www.facebook.com/neofelisnebulosaofficial
From: Paris, France
Sounds like: Rock
1. How did you get started with music and how did you develop your sound?
By accident, I did a lot of sports when I was young and I had a back surgery. As I has been always passionnate by music, I decided to buy a guitar and since then, let's rock 😉 I develop my sound thanks to many of my influence such as Foo Fighters, Soundgarden, Nirvana, Iron Maiden, Pearl Jam, Led Zeppelin etc. Then I formed many bands but each time we were not agree about a lot of different things so I decided to stop playing music for some years as I was depressed about that but as I can't live without music I created Neofelis Nebulosa, alone first then I decided to find musician to play with. And with them, I don't just find musicians but also friends and a family !
Who thought of the name "Neofelis Nebulosa" and is there any meaning behind it? This name is totally my idea. I love animals and I wanted a beautiful name in Latin language. As my wife is Taïwnese I decided to add the Nebulosa because it's an animal who can only be seen in Taïwan 😉
2. What do you want people to take away from your music?
I want people to have fun, headbang and be happy when listening to our music.
3. How would you describe your sound to the average listener?
Rock/Postgrunge if you don't know, listen to the Foo Fighters 😄
4. Who are three bands you'd like to tour with?
Foo Fighters, Iron Maiden, and Pearl Jam.
5. How has Covid affected what you do as a band?
Well actually we focus on recording our songs. As we do everything by ourselves (including recording, mix, mastering and video) it takes a loooooooot of time !!! But we are so hurry to be back in studio. When we can we also do some acoustic session.
6. What's your take on the current state of Rock?
Rock is now too underground, I mean OK there is still the Monster of Rock but music industry focus on urban music and for many very good rock bands it's very difficult to live thanks to their passion despite all the time and the money spent in their project... It's really unfortunate...
7. What's the current music scene like there in France?
No comment... France is THE country of urban music... No rock anywhere...
8. What's your take on the royalties that streaming services pay out to artists?
No comment... You want to make me angry 😉
9. What's next for Neofelis Nebulosa?
New songs, a lot of gigs everywhere, a lot of people to meet, and well, just have fun !!!
10. Any shoutouts?
We are Neofelis Nebulosa and we play Rock'N'Roll !!!