Expecting Perfection talks about their Rock/Punk sound, the Texas music scene and much more.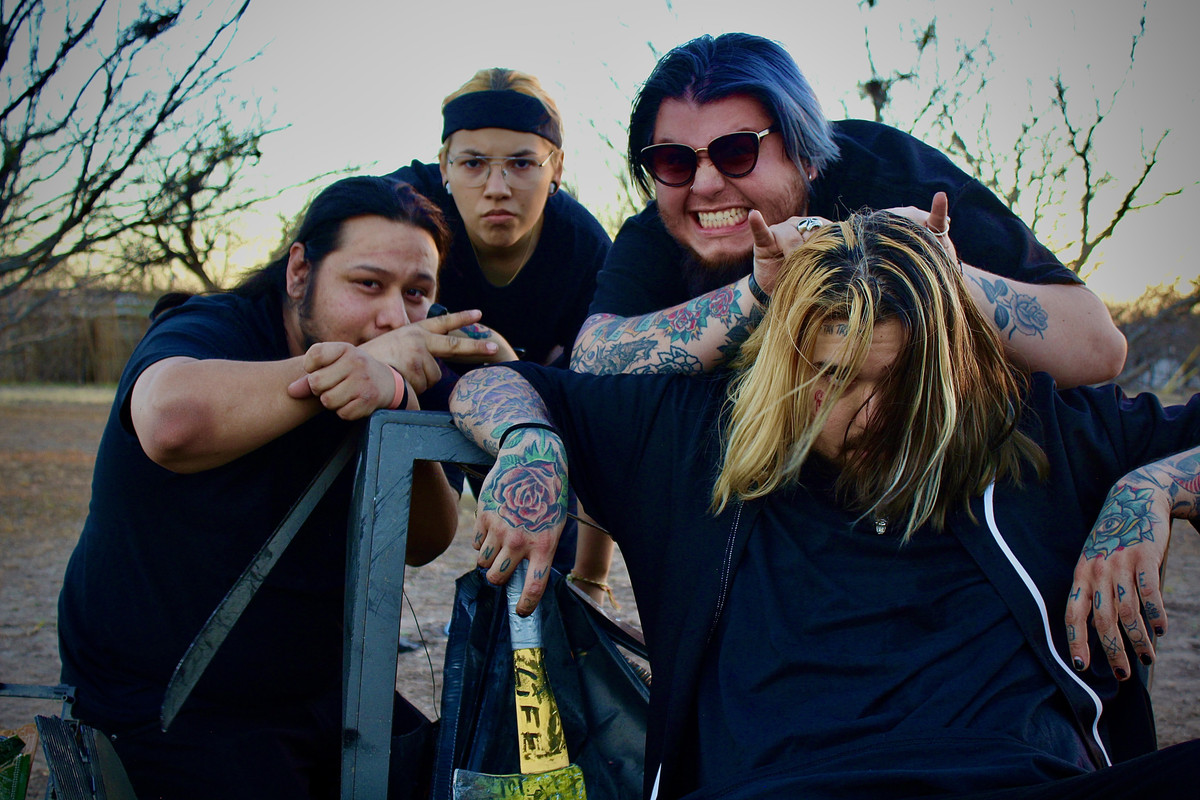 www.facebook.com/expectingperfection
From: Texas
Sounds like: Rock
1. How did you get started with music and how did you develop your sound? Who thought of the name "Expecting Perfection" and is there any meaning behind it?
Funny thing, we randomly got asked to play a show during high school in 2015 despite never playing anywhere before or having our own music, At the time, we were bumping a lot of pop punk, so we were like "we need to play our own stuff at this show, let's write some pop punk!" After a while with many lineup changes, we recently found our sound to be whatever we feel at the time...we don't really think about genre anymore, it just happens to have Rock-ish roots.
We see the name "Expecting Perfection" as a way of mocking society and what it makes us feel like. We felt that while growing up, society expected us to be these perfect cookie-cut individuals who can't be anything out of the norm. To be honest though, the name comes from an earlier version of the band disbanding into two groups with Ari thinking the others were "Expecting Perfection" of her new project.
2. What do you want people to take away from your music?
We want people to relate to our music all while jamming out and having a good time. We hope that the specific scenarios we write about allow people to interpret and relate in their own way. We used music to escape while growing up, and we hope to be the same to those who need to feel heard.
3. How would you describe your sound to the average listener?
It's a hard one to pin point, but the best way to put it; all over the place with punk/rock being the main roots.
4. Who are three bands you'd like to tour with?
Definitely Pierce The veil, Neck Deep, and Yung Blood. They have great music and look like they're always up for a fun time. On the road? We all left our morals at home!
5. How has Covid affected what you do as a band?
We were in the middle of recording our first ever EP "Dog Days" when Covid hit. It took our town a while before they figured out some sort of regulation for businesses. On top of that, most of us lost our jobs/had our hours cut so it took way longer to pay off the songs before we could release them. During the time that we were waiting it out, we met up in groups of two and ended up experimenting with new sounds. Once regulations changed, we all got together and started writing an album which we hope to start recording soon. Overall, Covid encouraged us to pump out more content since shows were nonexistent, especially in a small town.
6. What's your take on the current state of Rock?
Rock is definitely in a unique state right now. It almost seems like as long as you've got a rhythm guitar with distortion and a drum set, it's Punk Rock. Which, that's cool in its own way. Artists are definitely reinventing the genre, which...maybe that's what we're doing too. Hell, that's probably why we have a hard time describing ourselves. Seeing artists reinvent the genre and keeping you on your toes with every release in the world, Rock is definitely making a comeback.
7. What's the current music scene like there in Texas?
We can't really say much on that since we've only ever known our hometown, which wasn't much of a scene, I guess it just depends on where you are and what you see. Half of us have moved towns, though, and from what we've seen, people definitely want more rock shows!
8. What's your take on the royalties that streaming services pay out to artists?
While we do think it's cool that artists can make revenue off of their music, it's not enough. A quality recorded song costs a decent amount of money alone, the payback from streams on those songs are almost, if not, totally ridiculous. If we're correct, 5,000 streams on Spotify equals the cost of a shirt sold at a show. Recording ONE song costs way more than a T-Shirt...do the math there, it doesn't add up. Artists create content just for the streaming services and distributors to snatch the majority of its revenue.
9. What's next for Expecting Perfection?
We're definitely working on finishing up the writing portion of our first album before we hit a studio. In the meantime, we're doing our best to expose our music to the town we just moved to and grow our audience. This town's scene is hungry for some more Rock shows, and we're down to save the day. There's no doubt it's nothing but up from here!
10. Any shoutouts?
From Expecting Perfection: "Shoutout to Destiny Sportsman for helping us on videos/album art for the band, You're one talented person, we love you! Shoutout to Chris Hard from Resartus Productions for helping us get our first single and EP out, you rock man! Also, shoutout to Alex Trufant and Lovelia Dillon for letting our first show in San Angelo be at the West Texas Tattoo Convention after party."
From Poncho: "Shoutout to my lil bro J-loudpack and everyone I care about."
From Ari: "Shoutout to my parents for always supporting my dream of being a musician every step of the way, I love you so much! Oh yeah...shoutout to the trauma, that's why we write music."