Burning Dame talks about their formation, upcoming plans and much more.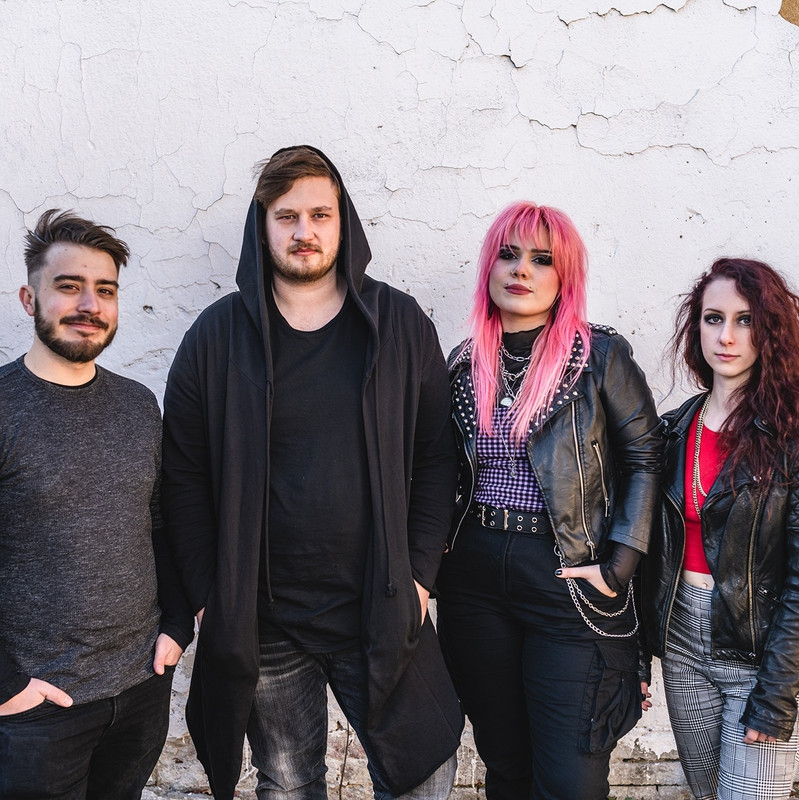 www.facebook.com/burningdame
From: Hungary
Sounds like: Metal
1. How did you get started with music and how did you develop your sound? Who thought of the name "Burning Dame" and is there any meaning behind it?
Lusy: Livi and I started the band together as we went to the same music school for years. After a few months of practicing and writing songs together Tupi joined the band and we found Andris through a mutual friend. The main idea for the band is that we do not want to conform to one style. We mix all of our favourite genres and hope for the best. We all have different fave bands and artists so we try to write our music in a way that it combines all of our personal sounds. Finding our name is kind of a funny story. We couldn't really choose a name for months but finally I wrote "Burning Dame" in our group chat and everyone agreed that it should be our name.
2. What do you want people to take away from your music?
Lusy: Personally, I would love to help people with my music and lyrics. It is the most important thing for me as a musician.
Livi: We want people to not be afraid to feel things even if it is negative. Our music tries to emphasise that it is okay to feel sad, angry and basically everything.
Tupi: Yeah, same. I think as most musicians we just want people to feel the emotions of our music.
Andris: Same.
3. How would you describe your sound to the average listener?
Livi: It's good! *laughs*
Tupi: A female fronted Black Sabbath trying to make modern metal music.
4. Who are three bands you'd like to tour with?
Andris: BABYMETAL!!!
Lusy: Probably Halestorm, Ghost and Babymetal.
5. How has Covid affected what you do as a band?
Lusy: Unfortunately, we could only play one show during the past one and a half years. But we try to remain positive. We released our first album and just waiting to finally play our album release show.
6. What's your take on the current state of Metal?
Livi: More and more people start to listen to metal in Hungary which is a really good thing.
Tupi: Honestly it is really sad that most of the people only listen to music via streaming platforms and do not buy albums anymore.
7. What's the current music scene like there in Hungary?
Tupi: Sometimes it can be elitist, but the underground scene is better.
Livi: Yeah, the underground scene is really supportive. Most of us try to help each other.
8. What's your take on the royalties that streaming services pay out to artists?
Lusy: *laughs* Well...It's not much for us.
Livi: It's good that they exist, but we don't see much of the money.
Tupi: I think Spotify, as the leading streaming platform, should show an example. Smaller services like Tidal and Apple Music pay more for their artists, even though Spotify is the most popular.
9. What's next for Burning Dame?
Andris: We hope that we can play some shows in the near future. We are already writing new music, even though we just released our first LP, so Covid can't stop us.
Tupi: Yeah, we are so ready for playing live, so I think now that is to plan for the next year or so.
10. Any shoutouts?
Lusy: We would like to thank our fantastic producer Dani Kökényes. Without his help we couldn't have finished our album. And also thanks to everyone who listens to our music.