Dig Two Graves talks about their atmospheric sound, upcoming plans and much more.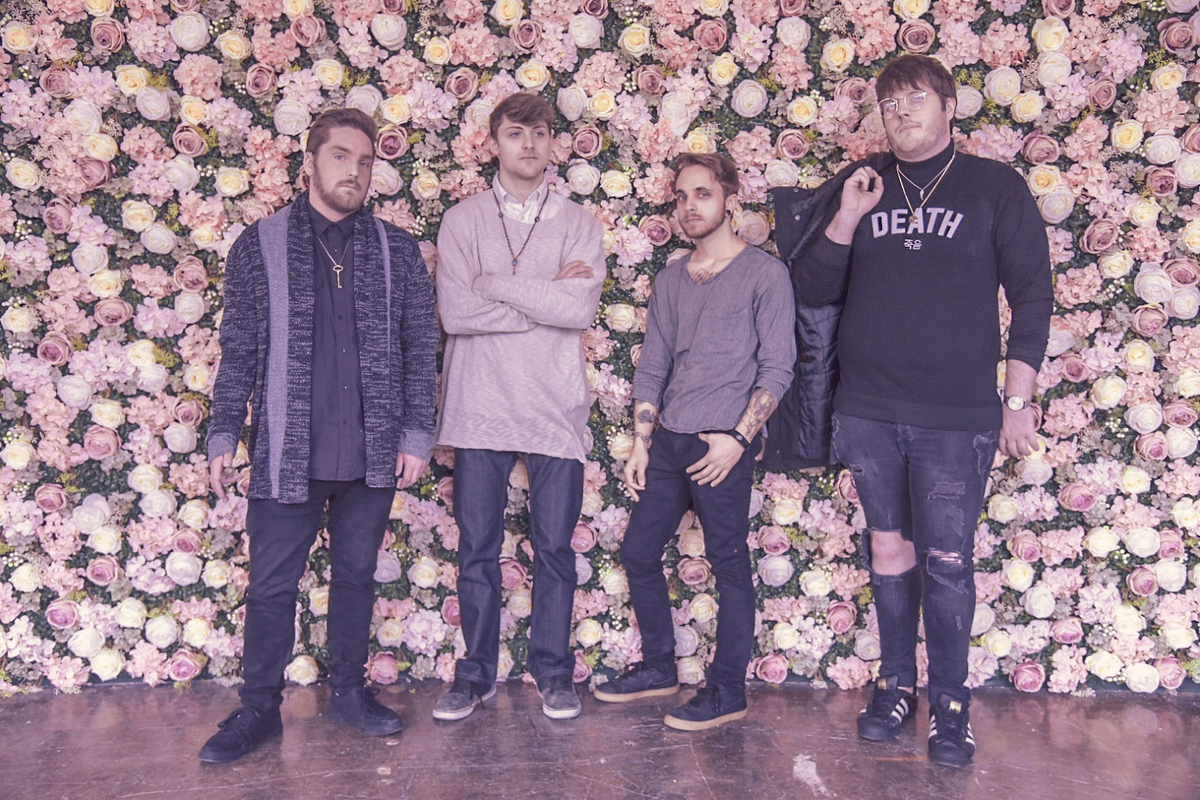 www.facebook.com/digtwogravesband
From: New Jersey
Sounds like: Metalcore/Post Hardcore
1. How did you get started with music and how did you develop your sound? Who thought of the name "Dig Two Graves" and is there any meaning behind it?
Josh: I've always been deeply moved by musicians who can portray a sophisticated aesthetic in a way that comes across as sincere. Bands like Dir En Grey, X Japan, and The Gazette really shaped the way I saw music as an artform. I think my main goal for this project has been to find and establish who we are as musicians and put out the best product we can. And I think I thought of the name, but there isn't very much significance. I just thought it was fitting for the project.
2. What do you want people to take away from your music?
Kenny: I want them to listen to it, and be like, yeah this cool. We don't really have a message with it. People can find their own meanings in it.
Josh: I want them to think we're hot.
3. How would you describe your sound to the average listener?
Kenny: Heavy guitar, pretty piano, harsh vocals, orchestral.
Josh: I hope it comes across as atmospheric. That's really all I'm shooting for.
4. Who are three bands you'd like to tour with?
Kenny: Dropout Kings, Make Them Suffer, and Kero Kero Bonito.
Josh: The Gazette, Kero Kero Bonito, and Death Grips.
5. How has Covid affected what you do as a band?
Kenny: Not being able to play any shows has been rough but it looks like they will be happening again soon. We've been able to use the time to work on new music and content though.
Josh: We haven't been particularly curtailed.
6. What's your take on the current state of Rock?
Kenny: It's definitely interesting. There's so much out there that it has definitely gotten way more experimental and pushed the boundaries of what people thought rock was. It's a good thing and a bad thing.
Josh: I think it's great. There will always be new music for the new generations. Old heads are always gonna hate.
7. What's the current music scene like there in New Jersey?
Kenny: Not too sure about right now (post covid), but before it wasn't that great for us. Not many rock bands around, it's almost all punk. This can make it difficult to create relevant shows that the crowd will enjoy.
Josh: Wack. But there are a few really good bands. I very much enjoy Dumpweed, Elytra, and Drifter.
8. What's your take on the royalties that streaming services pay out to artists?
Kenny: It's wack. Please buy our merch.
Josh: Hot take, I don't think it's that bad. Stream our music.
9. What's next for Dig Two Graves?
Kenny: Keep your eye out for new singles, you never know when they droppin'.
10. Any shoutouts?
Shoutout Burger. If you know, you know.