Rose Crest talks about their sound and how people can relate to their lyrics, the Ohio music scene and much more.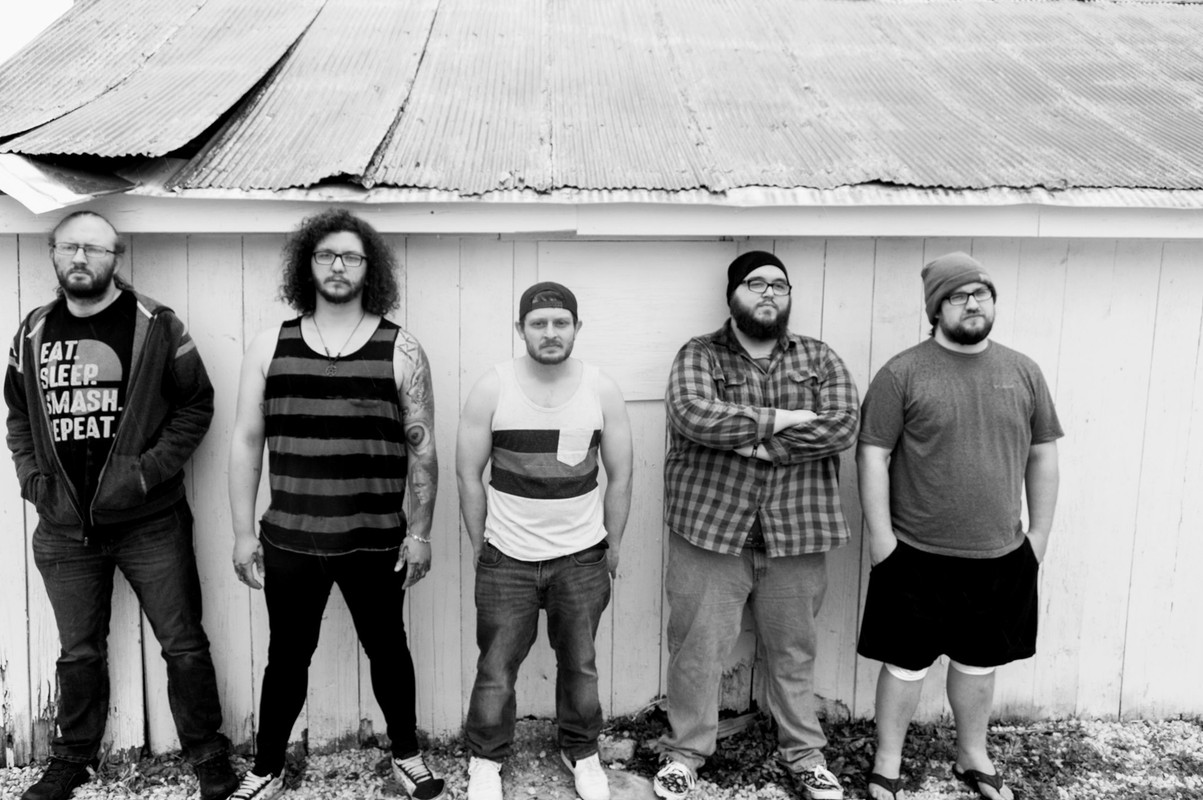 www.facebook.com/rosecrestoh
From: Ohio
Sounds like: Alternative Rock
1. How did you get started with music and how did you develop your sound? Who thought of the name "Rose Crest" and is there any meaning behind it?
Edward Alec Kemper (guitar): My dad played bass and would always sing and play songs for my brother and I. When I was around 8 or 9 I started begging for a guitar and he got me a first act acoustic guitar that was about the size of a ukulele. He told me if I got good at it I could get a real guitar. Well after a couple of years of practicing my grandma ended up buying me my first real guitar. I was self taught for a long time but when I was like 14 I got some lessons from a family friend named Eric Webber who is now the lead guitar player for Bohemian Funk which is funny because at the time he was in a grind core band called Sore Covered Whore. My own sound developed from sitting in my room all day playing along to The Used, My Chem, and Green Day. The name Rose Crest was something I threw out because it was a street a friend of mine grew up on and I always thought it was a cool name.
2. What do you want people to take away from your music?
Chance Textor (bass): I think the biggest take away from our music would be that it's extremely relatable especially in the times we're living in right now. I wish I could say it's just the last few years but I mean realistically everyone our age, our target audience, has grown up with the state of the world constantly shifting and hardly ever for the better. So yeah our music deals a lot with depression and the struggles with addiction and things of that sort. But there's not a single person in our group of peers that isn't feeling that way too. Obviously a huge goal in life is to not feel that way anymore but for the time being as you work through your struggles blast some Rose Crest and know we're right there with you and right there for you. And remember even when everything sucks and you're feeling super down there are still good days and fun times and that's what our fun groovy instrumentals are for.
3. How would you describe your sound to the average listener?
Brandon Sorrell (vocalist): A mashup of pop-punk and alt-rock that never stays contained for long. It's cathartic for us, so our music is very emotion-driven and inspired by the music that got us through growing up.
4. Who are three bands you'd like to tour with?
Brandon Sorrell (vocalist): Barring local bands because I'd tour with every single one of them, I'd pick Hot Mulligan, Super American, and Movements because they're all incredibly talented and versatile musicians who have inspired me over the past few years.
5. How has Covid affected what you do as a band?
Matt Atha (drums): Covid has had a massive effect on us as a band. We were just getting into local shows and getting to know the scene. Our last show was the last day before Ohio shut down. With that came writing, new additions, a complete rebrand, and a longing to get back out there and show everyone what we can do. Here soon the band will be fully vaccinated and ready to hit the ground running to wherever this ride takes us.
6. What's your take on the current state of Alternative Rock?
Danny Council (guitar): I think there are a literal ton of talented and awesome bands out there. Bands like Static Dress, Hot Mulligan, Grayscale, Gold Route, really make me want to create music that's as refreshing as those guys and so many others in the scene make. I think the coolest thing to me is there seems to be less and less of obligation to categorize bands as pop punk, post hardcore, etc etc, it just feels more and more that people are making music that feels right to them. I know with Rose Crest, the way we look at things is if things sound good and we like it, we'll turn it into something. Ed, Brandon, and I all write riffs completely different and usually in different tunings. At this point if we like the way something sounds we just go with it. Because with how the alternative scene right now, it just feels better than ever to release music that differs wildly from each other. So I guess to answer your question, I think the alternative scene is in a great place, and if anything I think it really empowers new bands to write whatever they want.
7. What's the current music scene like there in Ohio?
The music scene here in Ohio and especially in Dayton is phenomenal. And that's not just in reference to the metal/alt-rock scene. There are a lot of extremely talented artists and bands out here in all genres. Every local show I've been to before and since I started playing in bands myself has been top notch entertainment. We all want to make it big and be rich and famous for our work but what really gets me hype about music is the passion behind it and everyone in this scene puts 100 percent of their heart and soul into it. And everyone's there for each other. It's not some dog eat dog rat race to be the better band. We're all working together to make Dayton and Ohio in general a big name for local music.
8. What's your take on the royalties that streaming services pay out to artists?
Danny Council (guitar): I think it's a scam. Like don't get me wrong, I appreciate the convenience, the ability for our fans to listen to us wherever, whenever, I appreciate the playlists and the publicity (when you actually make it on a playlist). But all that said, Spotify on average pays 1/3 to 1/2 of a penny per stream. For 1 million streams that's about 3,300 dollars. Split that by 5 guys. That's, 660 dollars. I'll leave you to evaluate if that is worth the effort people put in for creating a piece of art. My opinion is it is not. There is a clear problem with the streaming industry. I don't want it to go away but it does not assist musicians and songwriters in the manner that it should. I would 100% rather have fans buy our merch, or come see us live, or share us on social media. I appreciate all the streams and it blows my mind that people like us as much as the do. It's just the reality of the business sadly. We do this because we love it. Music is the main thing that drives us in life. Money is great and we all hope somehow one day we can make a living off of this but for now streaming does not support that for smaller to medium size bands.
9. What's next for Rose Crest?
Matt Atha (drums): Live shows! There's new music coming! We are about to work with some great people recording our first professional music video. We have a collaboration with another local Dayton band on the way. There's something else we've been teasing on the page you should expect soon. Honestly there's so much that I don't know where to start. 2021 is the year of Rose Crest and we are going to prove it.
10. Any shoutouts?
Edward Alec Kemper (guitar): So many shout outs man. We couldn't have done all this without the help from everyone in the scene. First and foremost Austin Labig and Alex Dahle from Huge Face Productions. They helped develop the band, songs, sound and style from the ground up and really turned us into what we are. Will Yoder from Camarillo for laying down the bass tracks for us before we found our official bassist Chance. All the guys in Raised By Wolves for all of their help. Kyle McDowell especially for helping us create great content with photos and a play through video. Wanna thank Ray Brickles and his band 5Sight for hooking us up with our merch contact Sweet Patches. If you need awesome merch at a super affordable price hit them up. We're able to sell our merch at like half the price other people do. Also want to shout out Dreadful Rumor, JAMR, and Camarillo for being awesome bands to play and party with.