Fleef talks about their Alternative Metal sound, the California music scene and much more.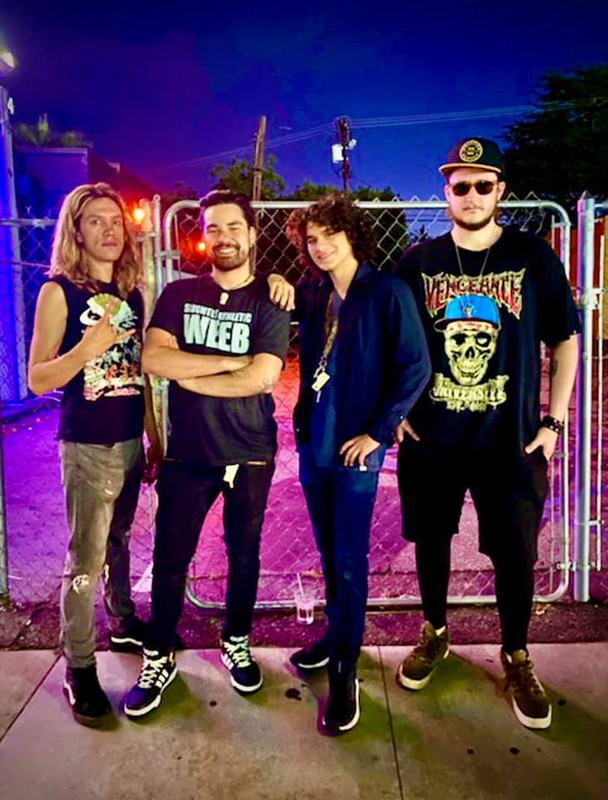 https://www.facebook.com/fleefofficial
Sounds like: Alternative Metal
From: California
1. How did you get started with music and how did you develop your sound? Who thought of the name "Fleef" and is there any meaning behind it?
FLEEF was formed by Robert Reid and former drummer Tristan Wilson, our biggest influences came mostly from tool, gojira, and soundgarden. The biggest influence is British rock band Royal Blood which when you hear "Animal" and "Burned Bridges" Robert's tone is influenced by Mike Kerr's bass tone. FLEEF was invented by Robert and the word has absolutely no meaning, even if the urban dictionary says otherwise.
2. What do you want people to take away from your music?
We want people to understand and relate to the lyrics as most of our lyrics involve the idea of dealing with your inner demons as we share stories of what has happened around us that can haunt our minds forever. We want people who have gone through similar events, or even worse, to know that we understand and we want to hear your stories. We are all family.
3. How would you describe your sound to the average listener?
We view ourselves as alternative rock/metal, and/or stoner rock.
4. Who are three bands you'd like to tour with?
Royal Blood, Tool and Ghost.
5. How has Covid affected what you do as a band?
We'd say all covid did was try and slow us down, but we steamrolled through this pandemic better than pre-covid.
6. What's your take on the current state of Alternative Metal?
Alternative metal is better than ever. Even though the genre is very broad, some of our favorite classics are definitely System of a Down and Tool, the new wave of these bands are soaring charts and headlining the best festivals. We love bands like Code Orange, Fever333, or even rappers like ghostmane $uicideboy$ and SCARLXRD who are using metal elements to bring in a new generation into heavy metal.
7. What's the current local music scene like there in California?
Skate punk has gained stardom here in LA, and how can we not love it. Nothing we love more than these diy bands, playing at some dive bar while playing their hearts out like they are heading Rock AM Ring.
8. What's your take on the royalties that streaming services pay out to artists?
Pay the artists more, we are starving. We are sick of ramen.
9. What's next for Fleef?
FLEEF is recording our brand new song "Tattooed Biterness" which is scheduled for a mid to late October release. The song will also be on our sophomore ep slated for a spring release.
10. Any shoutouts?
Shoutout to all of our favorite local bands who have supported us for the last three years. Burning Red, Hammer, Legions, Voodu, Soundhoose, DEDFONES, We Are Wasted, Pico de Galloand many more.