The Darkest Side Of Me talks about their signature sound, the Sweden music scene and much more.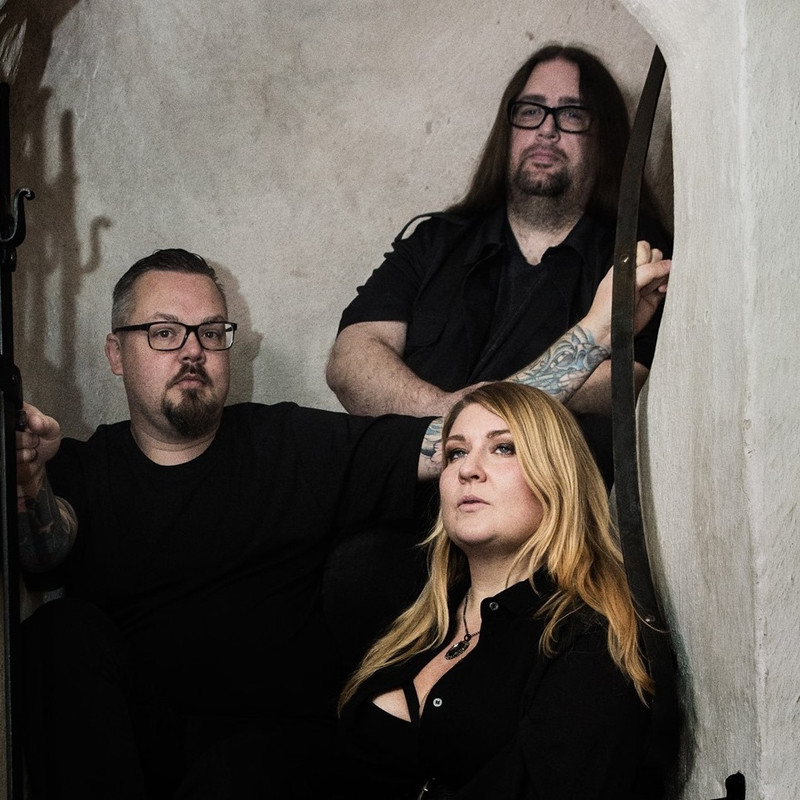 www.facebook.com/thedarkestsideofmeswe
From: Sweden
Sounds like: Gothic Doom Metal
1. How did you get started with music and how did you develop your sound? Who thought of the name "The Darkest Side of Me" and is there any meaning behind it?
The band was founded in March 2019 by Jocke as a studio project. He soon invited Danne and after our first EP we wanted to include a female voice. A big source of inspiration sound vise has always been Greg Mackintosh from Paradise Lost. Great guitar riffs, sweet melodies and a beautiful guitar sound. Danne came up with the name while working on one of the first songs. Even though we are nice people, we do have a dark side.
2. What do you want people to take away from your music?
Any kind of feeling really, both from the lyrics and the melodies. Most of our songs are kind of dark but sometimes you can feel comforted by the darkness. We do have some more empowering tunes too and the best feeling is when fans reach out to tell us how the song has helped them.
3. How would you describe your sound to the average listener?
Slow, heavy and melancholic.
4. Who are three bands you'd like to tour with?
Paradise Lost, Tiamat and Anathema.
5. How has Covid affected what you do as a band?
Not at all really. For now, we don't play live and all the work in the studio we do individually.
6. What's your take on the current state of Gothic Doom Metal?
It's not a big genre but there are quite a few really good bands from Scandinavia.
7. What's the current music scene like there in Sweden?
Sweden has a long tradition of delivering great music to the world and we are continuing doing that with both song writers, producers and artists. Right now, we are finally opening up for live performances.
8. What's your take on the royalties that streaming services pay out to artists?
What royalties? He he… Considering all the hard work behind a song and the amount of streams you get, but still it won't pay for coffee.
9. What's next for The Darkest Side of Me?
Continuing creating great music and videos!
10. Any shoutouts?
Shoutout to all the musicians who are trying to make ends meet during this pandemic.