Southbound Beretta talks about their new music, the current Rock music scene and much more.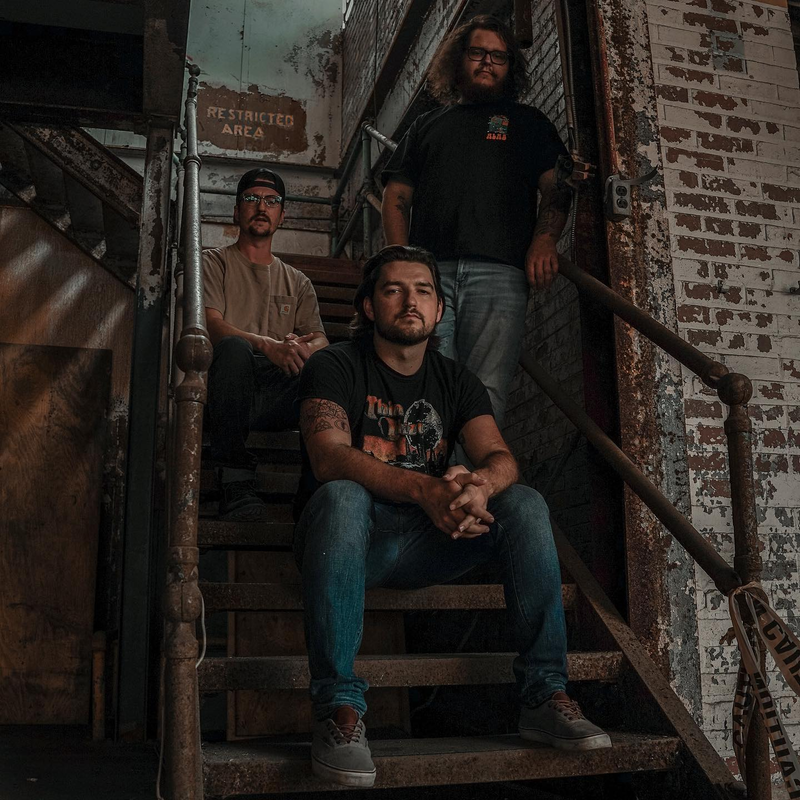 www.facebook.com/southboundberettaband
From: Indiana
Sounds like: Rock
1. How did you get started with music and how did you develop your sound? Who thought of the name "Southbound Beretta" and is there any meaning behind it?
The band started out with Mike writing and recording an EP by himself in 2018. When he showed Casey (his former bandmate from previous metal bands) they decided to start focusing the sound in on a hard driving rock sound that'd be refreshing to rock and roll fans but also grab the ear of fans of heavier music. Casey and Mike came up with the name originally named Southbound Burden as Mike was sitting in traffic, but was quickly changed to a more "rock and roll" / open-ended Southbound Beretta to leave the listener wonder where and why the car or gun is going southbound.
2. What do you want people to take away from your music?
We ideally want our music to be an escape from the stressors of daily life. We always want to have songs about very real and relatable topics that the average listener will fight through on a daily basis as well as easy going and fun songs about strictly just having a good time we want to provide our fans a 50 minute escape on Friday night to come out to a concert, drink a beer and temporarily forget about all of their stressors.
3. How would you describe your sound to the average listener?
A refreshing combination of classic sounding rock and roll mixed with heavier new influences of modern rock and metal.
4. Who are three bands you'd like to tour with?
Foo Fighters, Airbourne, and AC/DC.
5. How has Covid affected what you do as a band?
We used covid as an opportunity opposed to strictly a negative thing. A lot of bands took a break during covid but we decided to shift into overdrive and release songs, promote our music and give the audience a release and a positive light while there was so much negativity and uncertainty going on in the world over the past year and a half. We also took the time to write a ton of songs and we even went and recorded a follow up record (even before our debut full length was released) in Memphis, TN at Uproad Recording.
6. What's your take on the current state of Rock?
Rock is ever-changing and will never completely go away. But for our old school, authentic, no nonsense rock and roll - there really aren't a ton of bands that are still going that route. In some senses the modernization of rock has taken away the authenticity and rawness that made rock and roll what it originally was. We intend on never compromising that raw authentic old school sound that rock and roll should have.
7. What's the current music scene like in Indiana?
The music scene in Indianapolis seems to slowly be getting back to normal after covid shutdown shows. There are a few indie rock bands, a lot of metal bands and just a handful of authentic rock and roll bands like Southbound Beretta.
8. What's your take on the royalties that streaming services pay out to artists?
I think this has always been extremely unfortunate from the artists' perspective, however I understand that music is a business and the streaming platforms require an incredible amount of money for upkeep and things like that. I refuse to let the unfortunate royalties situation to discourage the band or keep us from working our tails off to continue to make authentic rock and roll for our audience.
9. What's next for Southbound Beretta?
On October 1st our full length album releases. That night at 8pm the music video for the title track, Under Fire, will be released. After that, we'll promote and play gigs to help promote this album further. But as I mentioned earlier, we're sitting on a second album already, so I know we'll be eager to get some of those tunes out as soon as possible - potentially early 2022.
10. Any shoutouts?
We'd like to give a shoutout to Nate Smith at The Inkwell Design (he's done all of our artwork and he's incredibly talented), Blue Ridge Rock Fest for having us on this years' festival as well as Busch Light and Southern Comfort for making two of the finest beverages to ever grace this earth.