Don Huevo talks about their formation, the Jam band music scene and much more.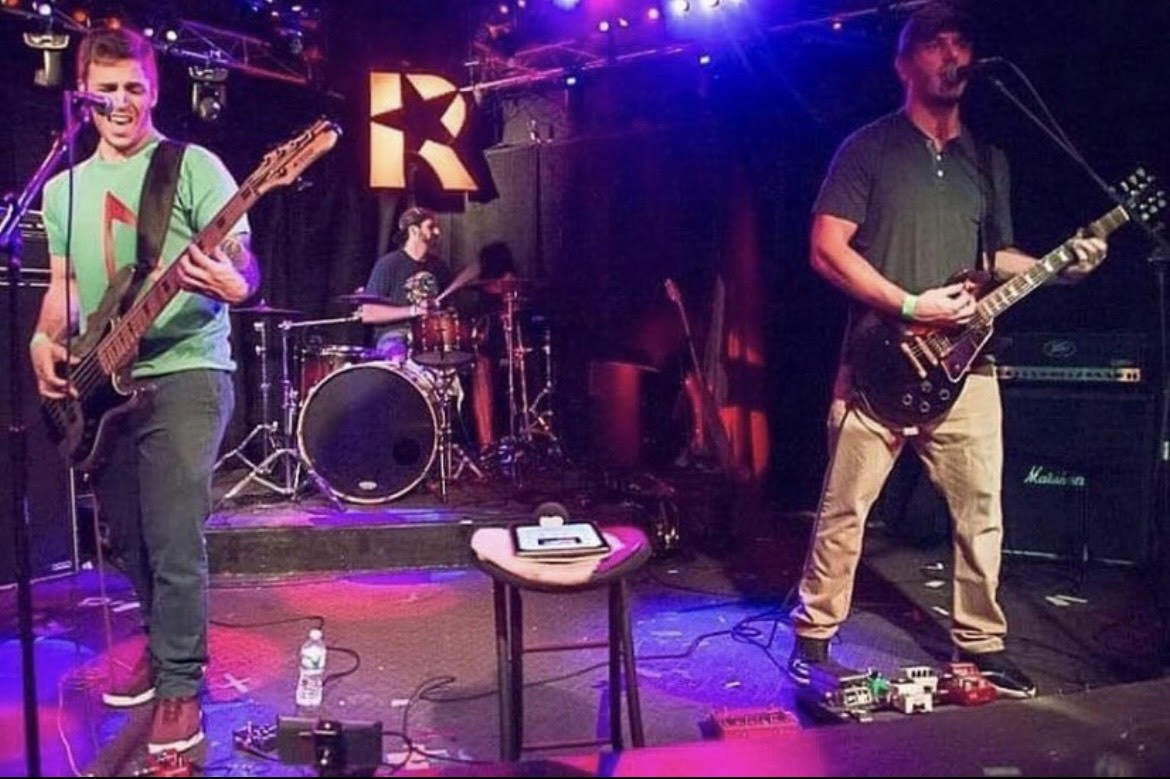 www.facebook.com/donhuevoband
From: New York
Sounds like: Hard Rock
1. How did you get started with music and how did you develop your sound? Who thought of the name "Don Huevo" and is there any meaning behind it?
Both my brother (Dave Henig) and I (Dan Henig) were taught how to play piano at age 3 by our grandmother who loved Broadway and Opera music. We were also very active in our high school orchestra with Dave leading the Cello section as I led the violins, giving us a strong base in classical music. During that time we joined separate metal bands on the side, and I met our drummer Dan Mure who was in a fellow band from the area. In 2016 I gave Dan a call and the three of us formed Don Huevo.
"Don Huevo" is a character in our band's fictional universe. Several of the songs on the album tell a portion of his story and we call those songs "lore songs." We decided that we wouldn't reveal why he's called Don Huevo and instead would let our fans try to figure that out through listening to our music. As we say in Floating Amongst the Airwaves: "…and his name is Don Huevo but nobody knows why," and we think there's a sense of fun to that. I also think that there's never been another band called Don Huevo, so the name is unique, easy to remember and also easy to find when searching on streaming sites.
2. What do you want people to take away from your music?
We hope that our songs and jams remind people of the things that they love about music. We try to write music that spans across multiple genres but that also has either a strong rhythmic groove or a catchy riff that's always there for you to dance or bob along to. We also like to improvise jams live, so the songs you hear on the album always have different solos or extended parts when you come to see us. We have a ton of fun with it and we hope that people come along for the ride.
3. How would you describe your sound to the average listener?
Our band likes to take the dark and rhythmic feel of hard rock and melodic metal music and combine it with the atmospheric and fun sounds of jam bands. We feature clean vocals and guitar riff driven songs that span multiple genres. At our live shows, we like to do extended jams that feature a bunch of improvisation, much like Phish and the Grateful Dead.
4. Who are three bands you'd like to tour with?
Pretty much any band in the jam band circuit. Spafford, Lotus, Goose. Although, I did see Baroness open for Meshuggah one time, which was a pretty drastic difference in genre and style, so we would be open to touring with pretty much anybody as long as it could be a good time!
5. How has Covid affected what you do as a band?
During Covid we took advantage of live streaming and have performed several times using that format. As for our live shows, we have always followed local guidelines as to put on the safest show possible. Last year we were fortunate enough to have played three outdoor shows which were socially distant with masks, and now with vaccination going on we hope that we can return to normal pretty soon and not have to think about all of that.
6. What's your take on the current state of Jam/Groove Rock?
I love it. There's a ton of talented musicians on the rise such as the band Goose, and I had predicted the jam band phenomenon a few years back. People like music that they can dance to, but they also really like seeing live music with instruments. So when you see a band that not only is really good at playing but also has funky or groovy jams that you can dance to for a while it's a win-win. It's very exciting to see what's happening with this community right now and we are happy to be a part of it.
7. What's the current music scene like in New York?
The music scene in New York continues to be very strong, especially on Long Island. We have tons of friends with their own bands. The metal scene around here continues to be strong with bands regularly packing out venues like Amityville Music Hall to get some moshing in, and there's also a strong beach rock community and tons of talented singers and single musician acts.
8. What's your take on the royalties that streaming services pay out to artists?
We don't have much of a take on it just yet as Outside in the Hallway is our first major release. We hope that we do get paid well for streams but right now our focus is on sharing the music as best we can so that more people can hear us and lead to a stronger fan base. We hope that the music on the streaming sites encourages people to come to shows and we hope that the shows encourage people to listen to the music.
9. What's next for Don Huevo?
We're currently writing new music for our second album but we also have a ton of music that is not featured on 'Outside in the Hallway' that can be heard at our live shows and also on our Bandcamp. We hope that people not only become familiar with the music that's on our album but also with the music that isn't. We also plan to make some merchandise and to play a ton of shows in the coming months.
10. Any shoutouts?
Shoutout to Gina Henig for letting us practice at the house for so many years! Shoutout to our friends and family who continue to support and inspire us. Shoutout to the guys at Westfall Recording Company for recording such an awesome album for us and of course shout out to From the Depths Entertainment for conducting this interview!